Event Information
Location
Instituto Cervantes Chicago
31 W Ohio St
Chicago, IL 60654
Refund policy
Contact the organizer to request a refund.
Eventbrite's fee is nonrefundable.
Flamenco Performance by La Chimi (Dance), Briseyda Zarate (Dance), Oscar Valero (Vocals), José Manuel Alconchel (Guitar)
About this event
New Moon with Luna Flamenca
The new moon moves us to the next lunar cycle and allows us to start over, pressing our own start button. Luna Flamenca Dance Company invites you to embrace this powerful lunar transition with them. We connect with this new moon and provoke new movements, new sounds, new feelings and new expressions that only belong to this present moment. What is your intention for this new moon?
Luna Flamenca Dance Company is founded and directed by Lakshmi Basile "La Chimi" and includes artists Briseyda Zarate, Oscar Valero and Jose Manuel Alconchel.
Lakshmi Basile began performing at age six with her parents band "The Electrocarpathians". She studied dance through primary, middle, and secondary school at the San Diego School of Creative and Performing Arts. She grew up within the San Diego flamenco scene, where her passionate artistic persona began to form.
After performing regularly as a flamenco dancer in California and studying classical dance at the University of California at Santa Barbara, Lakshmi moved to Spain at age 20 to further her flamenco studies. She was fortunate to quickly be embraced by artists there and has come to work aside great artists such as Manuel Molina, Remedios Amaya, Joselito Mendez, Antonio Moya, La Hermenia, Carmen Ledesma, Antonio Rey and La Tona. She was given the nickname La Chimi (which is simply her own name re-pronounced). In recent years, Lakshmi Basile "La Chimi" made history, being the first non-Spanish artist to win an award in the central flamenco contest, Concurso de las Minas de La Unión, in 2011.
She also was granted an award in another primary contest, the Concurso Nacional de Arte Flamenco e Córdoba. There she surprised flamenco critics and received stunning reviews; "Un desgarrador homenaje a los románticos de lo jond" (a heart wrenching homage to the romantics of pure flamenco) Alberto García Reyes, ABC. Within ten years, Lakshmi has solidly founded her career in Sevilla, the cradle of flamenco. She performs daily as a soloist at El Palacio Andaluz in Sevilla and appears with major flamenco artists at private parties and festivals throughout the year. She has also performed in Germany, Italy, Lebanon, Morocco, Portugal, Great Britain and Denmark, and produced her own theatrical show in Spain, entitled "Zarabanda, Lo Que Duerme en el Cuerpo de los Gitanos." She is much sought after as a teacher by flamenco students in Spain. Lakshmi Basile has founded a substantial artistic career as a flamenco dancer, because that is what she is at heart.
Briseyda Zárate is an inspired and skilled Flamenco Dancer, Choreographer & Teacher based in Los Angeles, CA. She grew up in a Mexican campesino household in Delano, CA. surrounded by music – her father and uncles guitarists, her mother and grandmother singers. She began dancing and singing at the age of 5 and has dedicated the last 25 years of her life to Flamenco. Briseyda has lived and performed at length in Spain and is among the few in the top-most level of those practicing this art form in the United States.
Her career highlights include performing nightly in the Madrileño tablaos, El Cafe de Chinitas, El Juglar, and the Peña Flamenca Los Cabales. During this time she shared the stage with noted artists, Juan Treviño, Leo Treviño, El Ciervo, Antonia la Pescailla, La Chungi, and Los Habichuela, amongst others. She studied daily with Manuel Reyes Maya at the renown school Amor De Dios. She's performed and studied in Sevilla/Triana and has shared the stage with the legendary Carmen Ledesma. Last year she performed in La Fiesta de La Buleria in Jerez de La Frontera under the direction of Maria Bermudez, sharing the bill with La Farruca, Remedios Amaya and Esperanza Fernandez.
In the US she was awarded 1st place at the Festival Flamenco Internacional de Albuquerque "IV Concurso Nacional de Flamenco". Briseyda's been a featured soloist at numerous US Flamenco Festivals, and this past year her company performed at the prestigious Jacob's Pillow Dance Festival. She's a long standing member of the LA Flamenco Community and her company inaugurated the first annual "Los Angeles International Flamenco Festival". She's been a soloist at the John Ahnson Ford Amphitheatre, The Hollywood Bowl, The Fountain Theater and The Dorothy Chandler Pavilion where she was also choreographer for the LA Opera's Production of "Carmen". Briseyda now splits her time between LA and Spain and currently directs her Company and produces her Flamenco dance series in LA entitled "Noches De Tablao".
Oscar Valero
Growing up in Valencia, Spain, the multitalented and versatile Flamenco dancer, Choreographer, Singer, Percussionist and Guitarist Oscar Valero currently divides his time and artistry equally between the United States and his native Spain.
Oscar began studying flamenco and classical Spanish dance as a child. By the age of seventeen, he was performing professionally with various companies in Spain. In 1998-2000, Oscar became a soloist with the Antonio Canales Flamenco Company and was featured in the company's productions of Gitano, Torero, Bengues, Raíz a Cuerda yTacón. Oscar also performed with the María Pagés Dance Company the productions of La Tirana, Flamenco Republic, and El Perro Andaluz.
Oscar has appeared in so many festivals In Spain including among others the venerated Festival de Jerez, Festival de Cantes de las Minas (La Union), and La Bienal de Sevilla. With Antonio Canales he performed in the international festivals of Lyon (France), Bogotá (Colombia), Tel Aviv (Israel), Spoleto (Italia), and Tokyo (Japan). He accompanied María Pagés in the festivals of Boston and New York City, which featured such artists as Farruquito, Carmen Linares, and Manolo Sanlúcar. In 2006 Oscar inaugurated the Flamenco Festival in Valencia with stellar performers such as Tomatito and Eva La Yerba Buena.
In October 2009, The Joyce SoHo presented a brand new production of Valero's Fuerza, El Swing del Flamenco, which received great reviews not only for his dancing and choreography but also for his ability to compose music for dance.
He had a great success his New York City-based Oscar Valero Dance Company presented Valero's original creation Fuerza to sold-out audiences at the renowned Baryshnikov Arts Center, the JCC Arts Center as well as The Connelly Theater in NYC. He performs on the film Pink Panther II with Steve Martin. He also performs with the New York's Metropolitan Opera in the productions of, Carmen and La Traviatta.
Since Oscar moved to San Diego he has been performing at different venues locally on a regular basis as well as holding a workshop for professionals and semi-professional flamenco dancers. Oscar is also a part time Professor in the Dance department of UCSD University in San Diego. He continues to travel through the United States as an invited artist and choreographer. To mention a few Oscar was an invited in Irvine, California in the" New World Flamenco Festival" in Barclay Theatre in the production of "Flamenco Abierto" and also with the production "Zorro" with Zorongo Gitano in Minneapolis.
On the East Coast, Oscar has been working as a Flamenco Choreographer with the well-known choreographer Christopher Gattelli in the Broadway production "In Your Arms", in which He was also performing as a soloist in the world premier at The Old Globe in San Diego. He also performed at the "Summer Concert on the Hudson music festival" in New York.
He was recently invited as a featured artist with Omayra Amaya Dance Company to perform at the celebrated Dauville Stage hotel in Miami, and was honored to be invited with the same production to perform in Shanghai, China.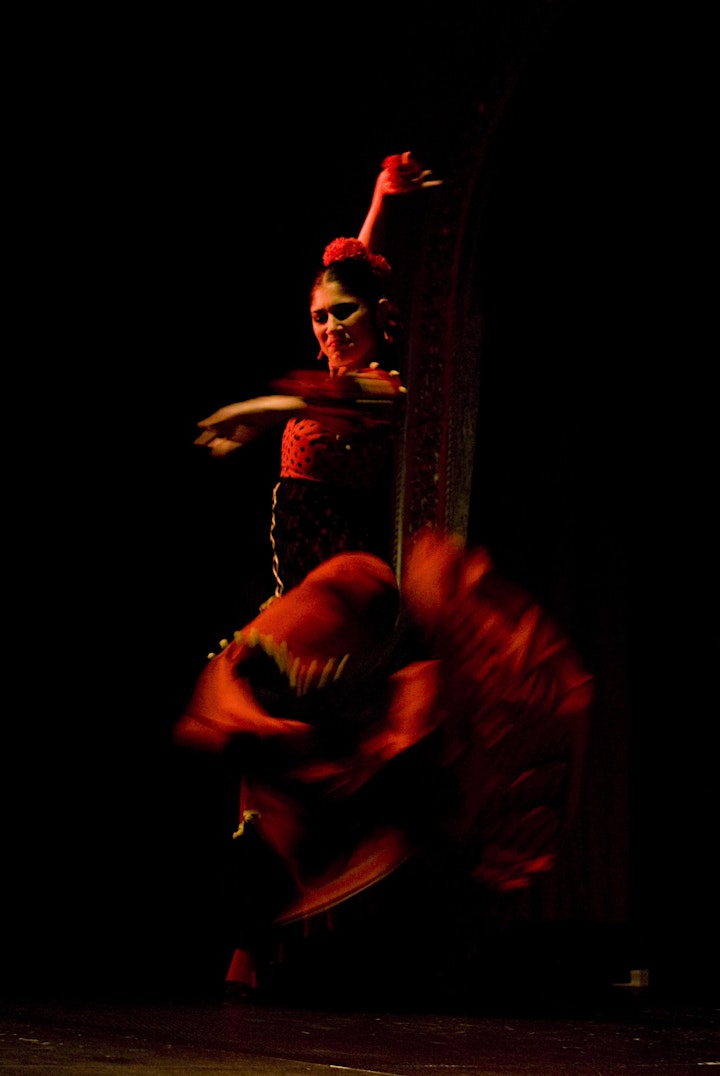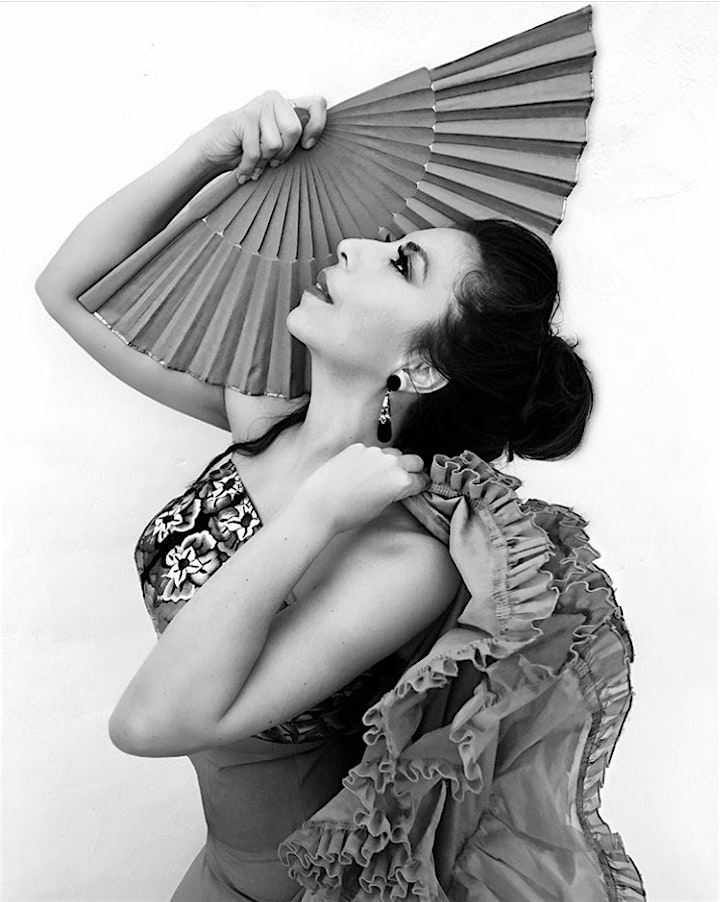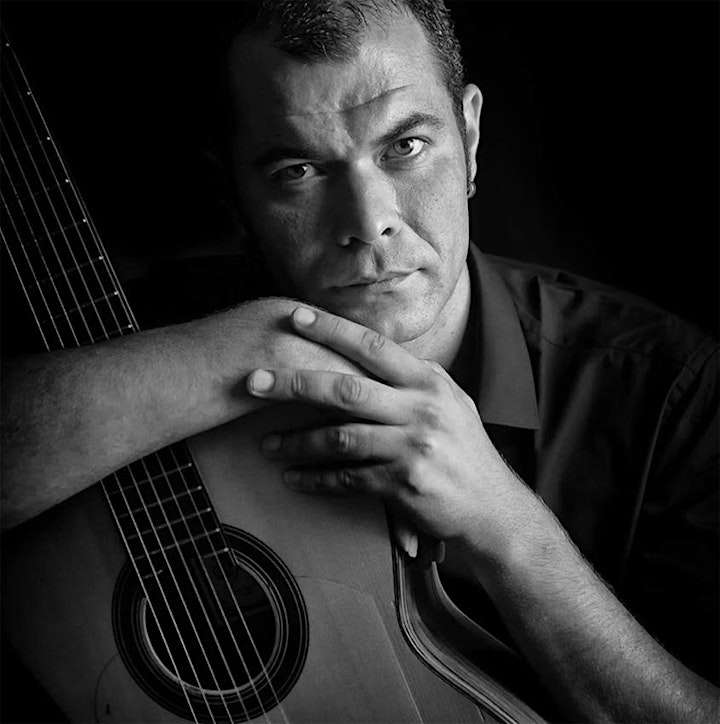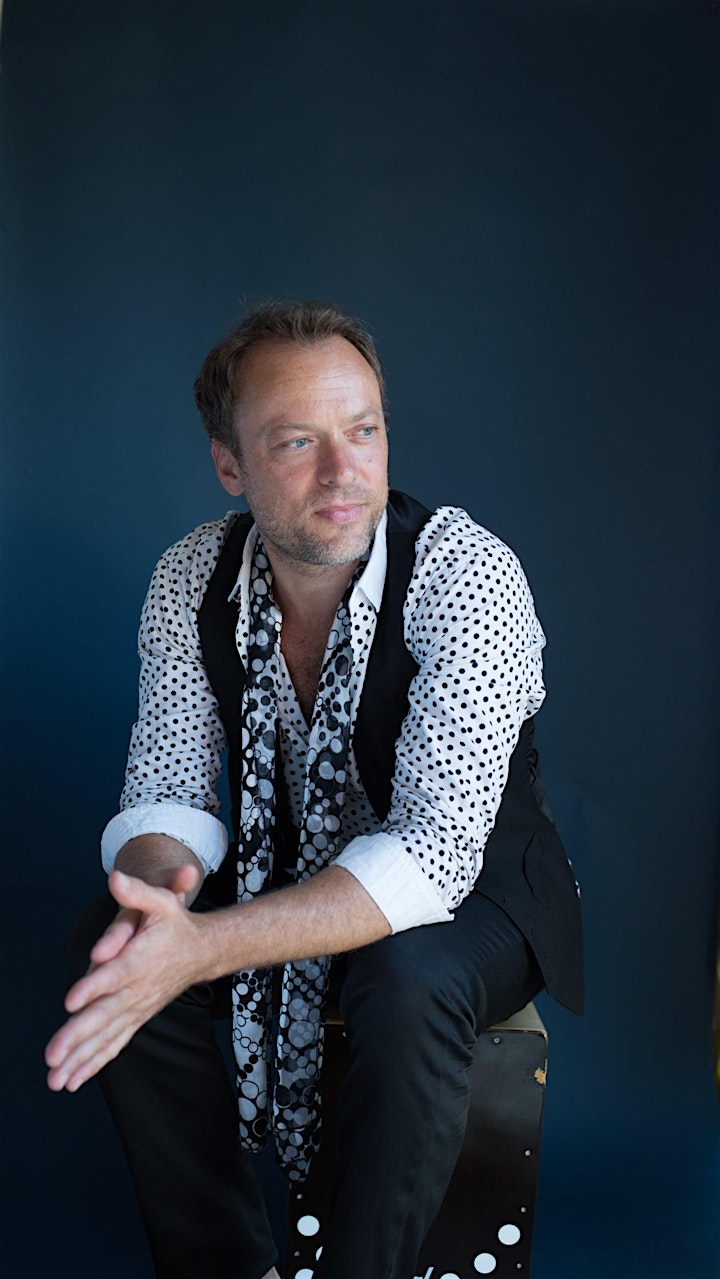 Date and time
Location
Instituto Cervantes Chicago
31 W Ohio St
Chicago, IL 60654
Refund policy
Contact the organizer to request a refund.
Eventbrite's fee is nonrefundable.