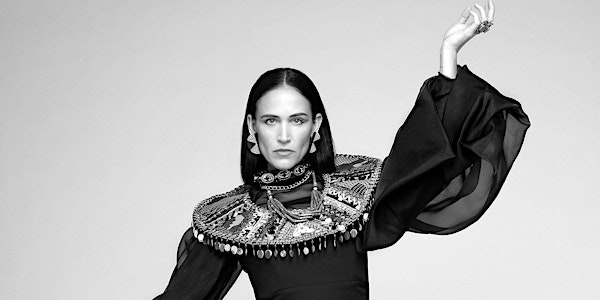 Location
DC9 Nightclub
1940 9th St NW
Washington, DC 20001
La Chica

WEBSITE | FACEBOOK | INSTAGRAM | SPOTIFY

When sincerity meets modernity, it gives birth to a complete artist fed by many inspirations. La Chica is one of the most powerful and gifted artists in the alternative french scene.

Her art is built around a unique visual universe and a patchwork of sounds, from electronic music to piano tracks. There is a rage to live and to fight for her goals. An energy that never fails to mesmerize the crowd.

"In Latin America, we have succeeded, after a fashion, in conceiving and creating a world in which values, far from being stifled by the clash of opposites, are given new life through lively communication and recognition of the multicultural reality." The reality that Carlos Fuentes describes perfectly summarises the essence of Sophie Fustec's project, LA CHICA.

La Chica reunites these two worlds through her music by using a collage of textured sounds. She draws it from her origins and many modern influences to break boundaries.

Her world revolves around the piano and keyboard, skillfully mixing classical inspirations, like her admiration for Debussy, with the dense intensity of analog synths and world drums. She doesn't need to hide behind any gimmick. Instead, her basic emotions are conveyed through abstract thoughts and poetic self-reflection. We can find those artistic choices in her abstract music videos full of symbols.