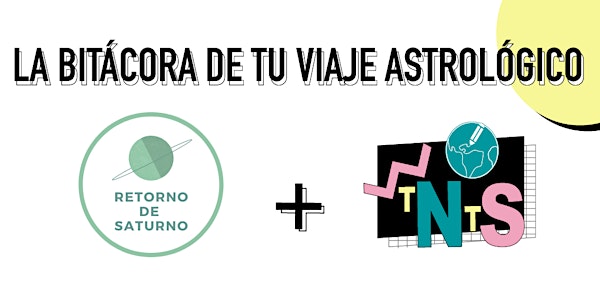 La Bitácora de tu Viaje Astrológico
Un puñado de teoría astrológica, una cucharada de ejercicios introspectivos. La receta perfecta para que aproveches los tránsitos astrales.
Refund Policy
Contact the organizer to request a refund.
Eventbrite's fee is nonrefundable.
About this event
Les presentamos La Bitácora de tu Viaje Astrológico, donde combinamos astrología con ejercicios de escritura introspectiva para que puedan navegar los tránsitos de las estrellas de una forma que saque a relucir su verdadero propósito y traiga equilibrio a la fuerza.
El programa completo consta de seis encuentros:
La Brújula - los eclipses como señaladores del camino.
El Itinerario - las fases de la Luna y su repercusión en tu vida.
El Equipaje - las necesidades de tu Luna y cómo satisfacerlas.
El Destino - el deseo de tu Venus natal y cómo hacerle honor.
El Desvío - cómo aprovechar la energía de Mercurio retrógrado
El Retorno - cómo transitar las diferentes crisis vitales.
Los encuentros están grabados y pueden acceder a ellos y verlos cuando ustedes lo necesiten. Es el taller ideal para los trabajadores y los que necesitan hacer las cosas a su ritmo. Además de la clase en video, van a llevarse un material escrito complementario lleno de teoría y ejercicios prácticos.
La compra de este ticket te da acceso al programa completo a un precio promocional con el 15% de descuento. Si querés conocer las diferentes opciones de compra pasate por https://todo-nuestro-todo-suyo.mailchimpsites.com/la-bitacora
Podés ver este vivo de Instagram en el cual explicamos cómo funciona el taller: https://www.instagram.com/tv/CObJe19o3yt/?utm_source=ig_web_copy_link
Cualquier duda, comunicarse con todonuestro.todosuyo@gmail.com.