La Bamba + Ritchie Valens 80th Birthday: Film & Music History Livestream
La Bamba + Ritchie Valens 80th Birthday: Livestream Film & Music History Program with Robert Kelleman - Washington, DC History & Culture.
About this event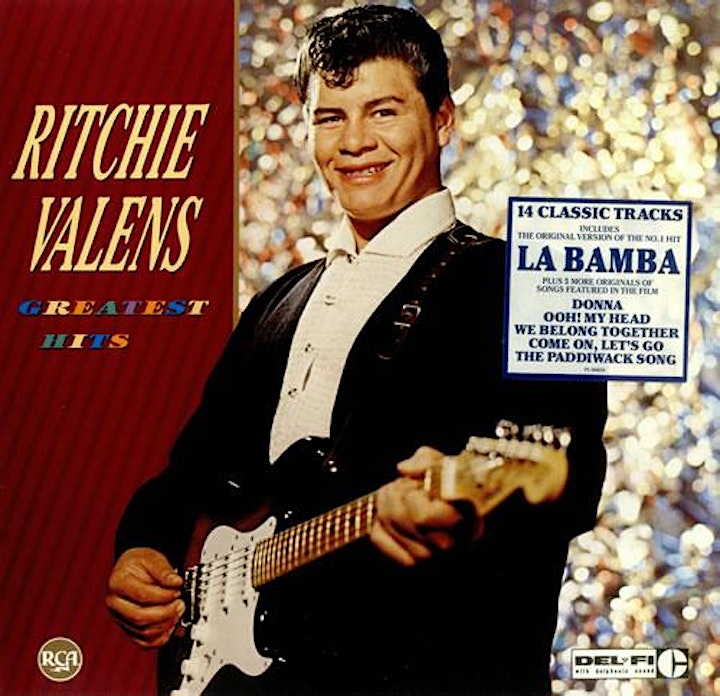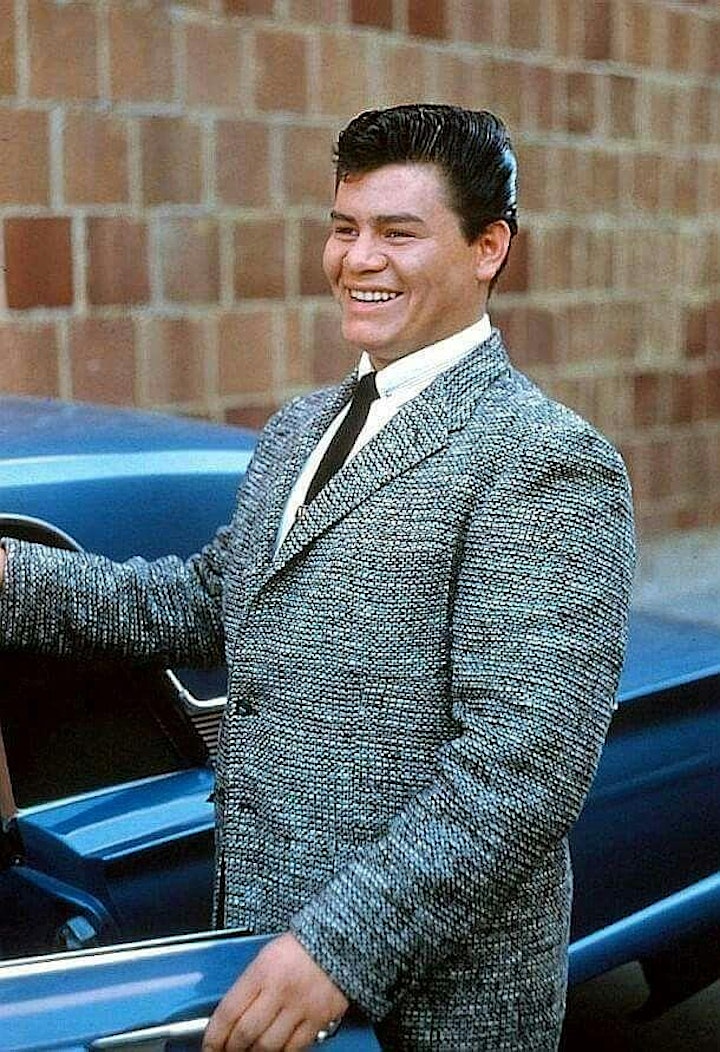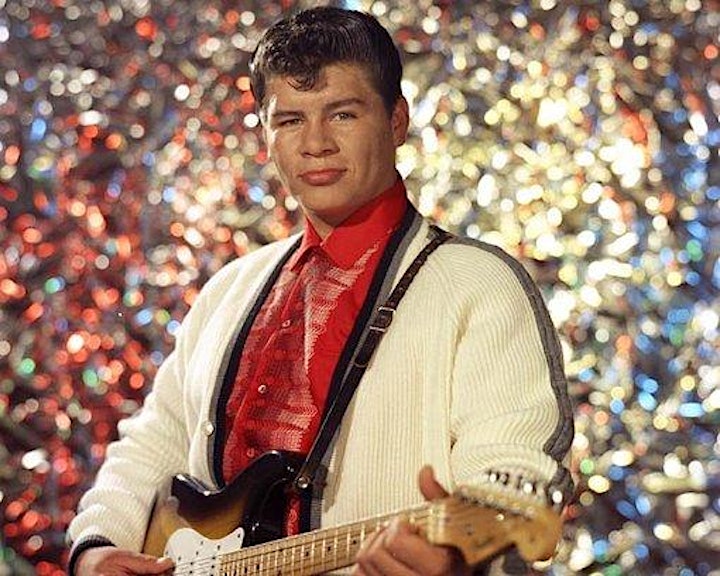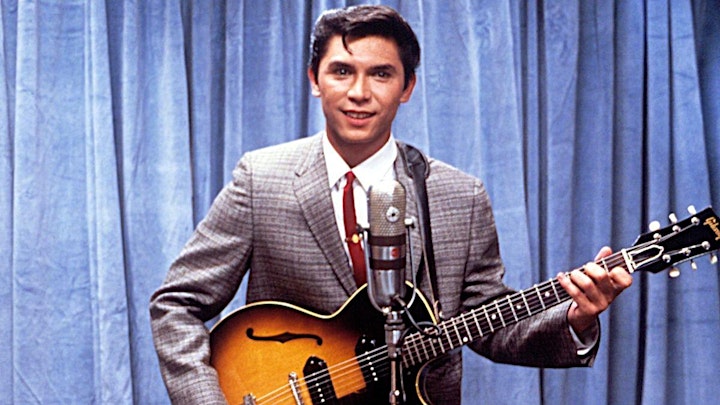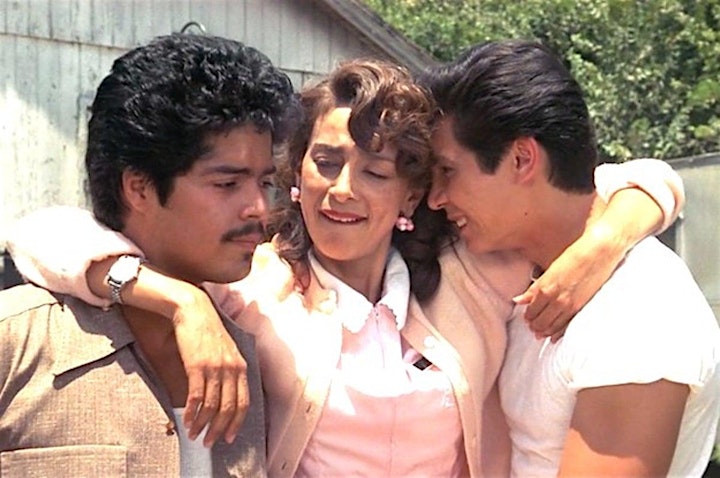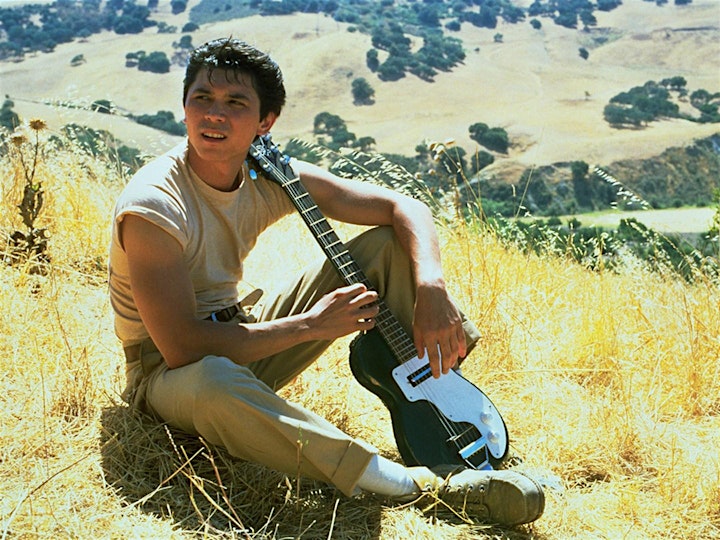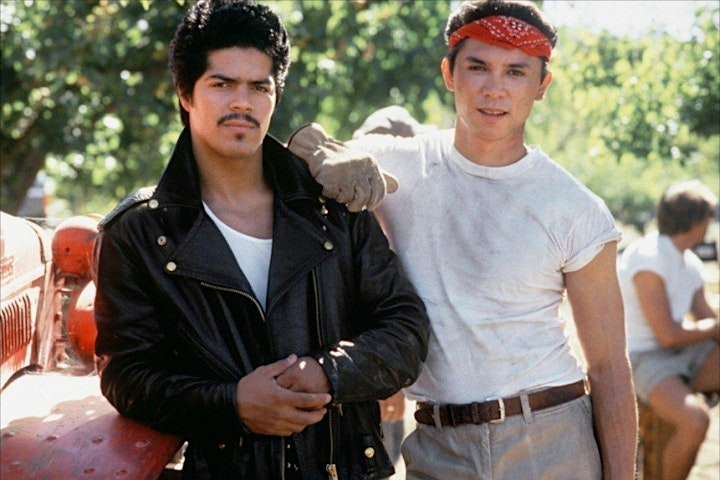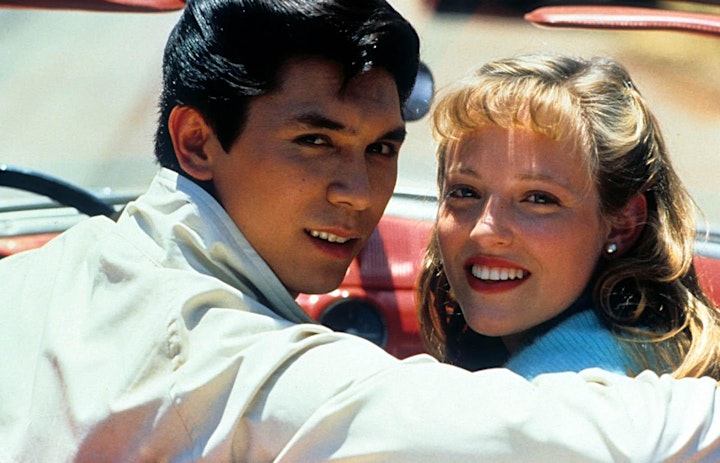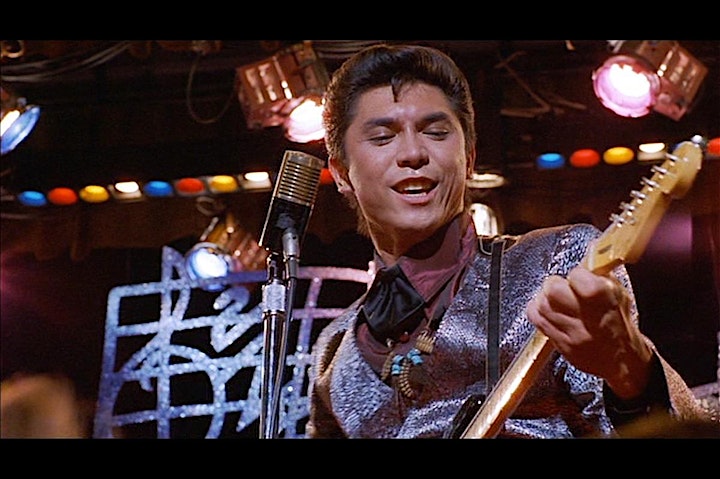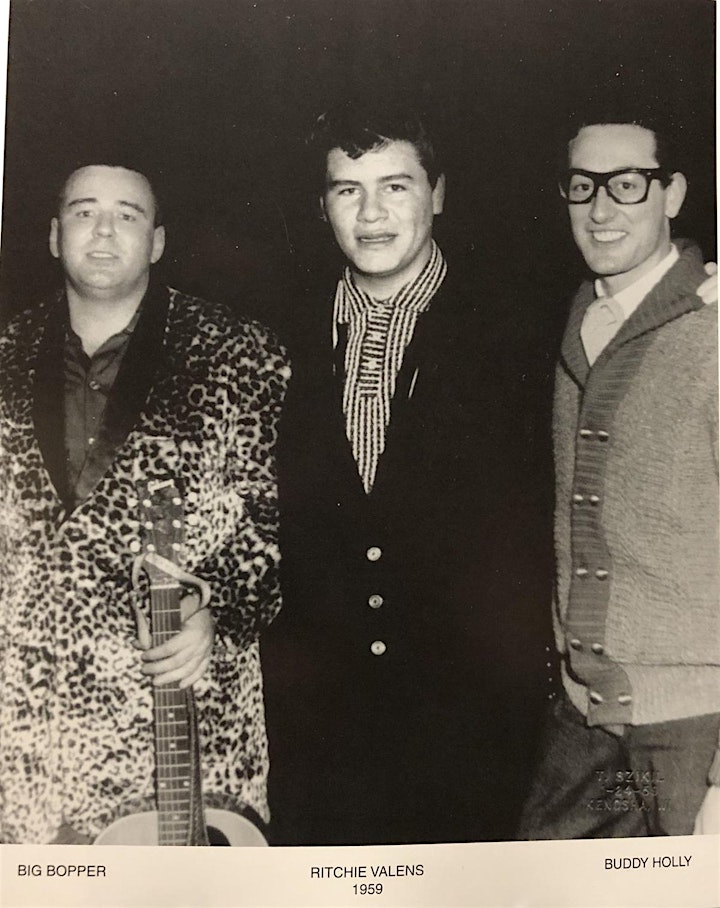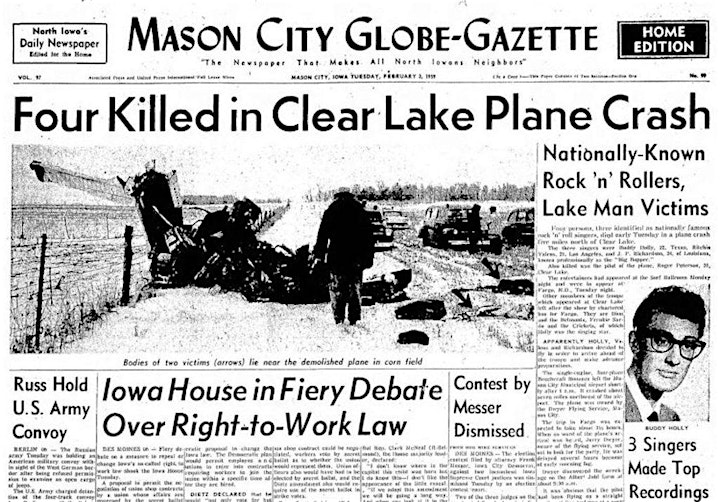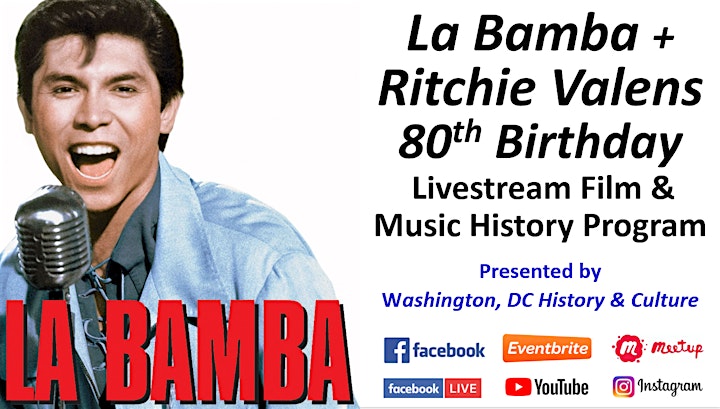 May 13th is Ritchie Valens 80th Birthday (born May 13, 1941) - let's celebrate with a special livestream film and music history program!
The first portion of our program will be a forty-minute overview of Ritchie Valens life and career, including music videos of his biggest hits, and a brief overview of "The Day the Music Died" plane crash.
We'll also analyze and discuss the popular film La Bamba - released 34 years ago in 1987 (wow, doesn't seem like that long ago!). The second portion of our program will be a full screening of the 109-miunute film La Bamba.
Richard Steven Valenzuela (May 13, 1941 – February 3, 1959), known professionally as Ritchie Valens, was an American singer, songwriter, and guitarist. A rock and roll pioneer and a forefather of the Chicano rock movement, Valens was killed in a plane crash eight months into his recording career.
Valens had several hits, most notably "La Bamba", which he had adapted from a Mexican folk song. Valens transformed the song into one with a rock rhythm and beat, and it became a hit in 1958,[4][5] making Valens a pioneer of the Spanish-speaking rock and roll movement. He also had an American number-two hit with "Donna".
On February 3, 1959, on what has become known as "The Day the Music Died", Valens died in a plane crash in Iowa, an accident that also claimed the lives of fellow musicians Buddy Holly and J. P. "The Big Bopper" Richardson, as well as pilot Roger Peterson. In 2001, Valens was inducted into the Rock and Roll Hall of Fame.
La Bamba is a 1987 American biographical film written and directed by Luis Valdez that follows the life and career of Chicano rock 'n' roll star Ritchie Valens. The film stars Lou Diamond Phillips as Valens, Esai Morales, Rosanna DeSoto, Elizabeth Peña, Danielle von Zerneck, and Joe Pantoliano. The film also covers the effect that Valens' career had on the lives of his half-brother Bob Morales, his girlfriend Donna Ludwig, and the rest of his family. In 2017, La Bamba was included in the annual selection of 25 motion pictures added to the National Film Registry of the Library of Congress being deemed "culturally, historically, or aesthetically significant" and recommended for preservation.
__________________________
Your host for this program is Robert Kelleman, the founder/director of the non-profit community organization Washington, DC History & Culture.
Donations Support Our Non-Profit Community Programs - Thank You!
PayPal: DCHistoryAndCulture@gmail.com
Venmo: @DCHistoryAndCulture
__________________________
Zoom Connection:
This educational and entertaining program is open to all regardless of age, geographic location, etc. and since it is an online/virtual event via Zoom you can connect from anywhere in the world.
Zoom events have a limit on the number of people that can participate and therefore the event may "sell-out" once a certain number of registrations has been reached.
Zoom Connection Link Will Be Emailed:
Login info will emailed several times beginning 24 hours prior to the event.
If you haven't received the Zoom connection 8 hours before the event please contact us.
Zoom Connection Suggestions:
Connecting a few minutes early is strongly recommended.
To join the event simply click the Zoom link and follow the instructions.
If clicking the link doesn't work try copying and pasting it instead.
Password not required.
Zoom may work better in some browsers/devices than others - if one doesn't work try another.
When all else fails please read and follow the directions. : )
Didn't Receive the Zoom Connection Info?
Check your spam folder, make sure you didn't sign-up with your other email address (personal vs. work, etc.), and also review the email settings on your Eventbrite account (you may have turned off our notifications)- link below:
https://www.eventbrite.com/account-settings/email-preferences
Additional Eventbrite Troubleshooting Link:
https://www.eventbrite.com/support/articles/en_US/Troubleshooting/did-my-email-send-invitations-order-confirmations-reminders?lg=en_US
_________________________
This program is presented by the non-profit community organization Washington, DC History & Culture:
"bringing people together to experience the history and culture of Washington, DC - and the world!"
For more entertaining and educational programs visit us at:
https://www.Facebook.com/DCHistoryAndCulture
https://DCHistoryAndCulture.Eventbrite.com
http://www.youtube.com/c/WashingtonDCHistoryCulture
https://www.Meetup.com/DCHistoryAndCulture
https://www.instagram.com/dchistoryandculture/
We look forward to seeing you - thanks!
Robert Kelleman
rkelleman@yahoo.com
202-821-6325 (text only)
History & Culture Travels / Washington, DC History & Culture