Sales Have Ended
Registrations are closed
Thank you for your interest in this event. The registration for this Online Hiring Event has ended. Please make sure to check the Crossover Company Profile for upcoming Hiring Events!
Sales Have Ended
Registrations are closed
Thank you for your interest in this event. The registration for this Online Hiring Event has ended. Please make sure to check the Crossover Company Profile for upcoming Hiring Events!
Description
We're running an Online Hiring Event on January 5th, 2019, to hire L1 Customer Support Engineers ($30k/year).
Online Hiring Events are live forums designed to enable you to understand the role and requirements through an interactive Q&A session followed by a self-directed testing process. The testing takes between 3-5 hours to complete. It's worth taking the time to finish all the tests because we evaluate every single complete application to find the top talent.
This event will include all testing required to apply for the role. Upon grading the tests, and if you advance, we will set up an interview with the hiring manager.
You can see more details about this role here:
https://www.crossover.com/l1customersupportengineer?utm_campaign=Jan5event
---
Our agents are passionate about helping others and understand that world-class service is not just about solving the problem. It's about the experience. We put our customers first. As a Level 1 Customer Support Engineer, you will be the cornerstone of this philosophy.
This is a remote position, and therefore superb written and verbal communication skills are vital to success. You will communicate effectively and professionally with our customers; while utilizing your technical experience and knowledge to resolve issues to reach high-quality goals.
You will be given the opportunity to learn about cutting-edge products and expand your technical knowledge and skills. You'll be empowered to drive change and improve upon processes and redefine the customer experience. You will grow your career faster than in any other company in the software industry!
As an L1 Customer Support Agent, you will:
Manage issues by priority and/or severity vs. time to resolve

Understand technical issues and triage effectively

Explain a technical topic to a non-technical audience

Learn how to set the right expectations with customers

Provide top quality technical customer support
Candidate Requirements:
To excel in this position you will need to:
Have strong English oral and written communication skills

+2 years as a front-line agent supporting software products

Perform at a high level solving at least 15 tickets per day

Know how to write knowledge base articles and step by step guides

Be open to learning multiple products across multiple technologies at the same time

Be well versed in current software support practices and tools including troubleshooting, issue tracking, and ticket management

Have basic to intermediate technical knowledge in the following technologies/languages:

SQL Server

Oracle DBs

Unix/Linux

Networking

Windows Server administration

SharePoint

Web Servers
Previous Telco experience is highly desirable
Bootcamp Program:
To apply for a role at Crossover, you will go through a series of online tests, usually during the online hiring event. If you pass these tests, you will be offered the opportunity to participate in our four-full-time week Bootcamp training program. This is elite training taught by our top instructors.
Here's what our graduates have to say about Bootcamp:
"I am very pleased to say that because of Crossover's unorthodox and unique way of transferring the knowledge through (Paired sessions, coaching sessions with CSMs), I have never been more confident in my technical skills and abilities for my role."
-Mikael F
"The CTO Bootcamp was another thing that motivated me. I wanted to see how CTOs across the globe work and learn from them."
-Javed Z
"I've been with the company since Aug (been part of the second Bootcamp) and since then I've learned SQL, databases, servers, tapes, other content management systems etc- and that's only been in 3 months. Usually when I'm in a new company, I learned a lot about their platform, their tools etc during the length of my time with them but never at this speed!"
-Monnaliza T
It is offered as soon as you want to get started. You will be compensated for 40 hrs/ week at the hourly rate for the role you are applying to. Bootcamp training is an excellent opportunity to learn about our culture, expectations, tools, processes, and procedures. It's an intensive and demanding program, but every graduate is guaranteed a job at the end of it.
Join our community of remote professionals!
We have over 4,000 Crossover team members and are growing our network around the world. Watch this video to hear from team members in Brazil, Russia, Poland, Argentina, Turkey, Romania, Ukraine, and Hungary. https://youtu.be/L_hhRUutsko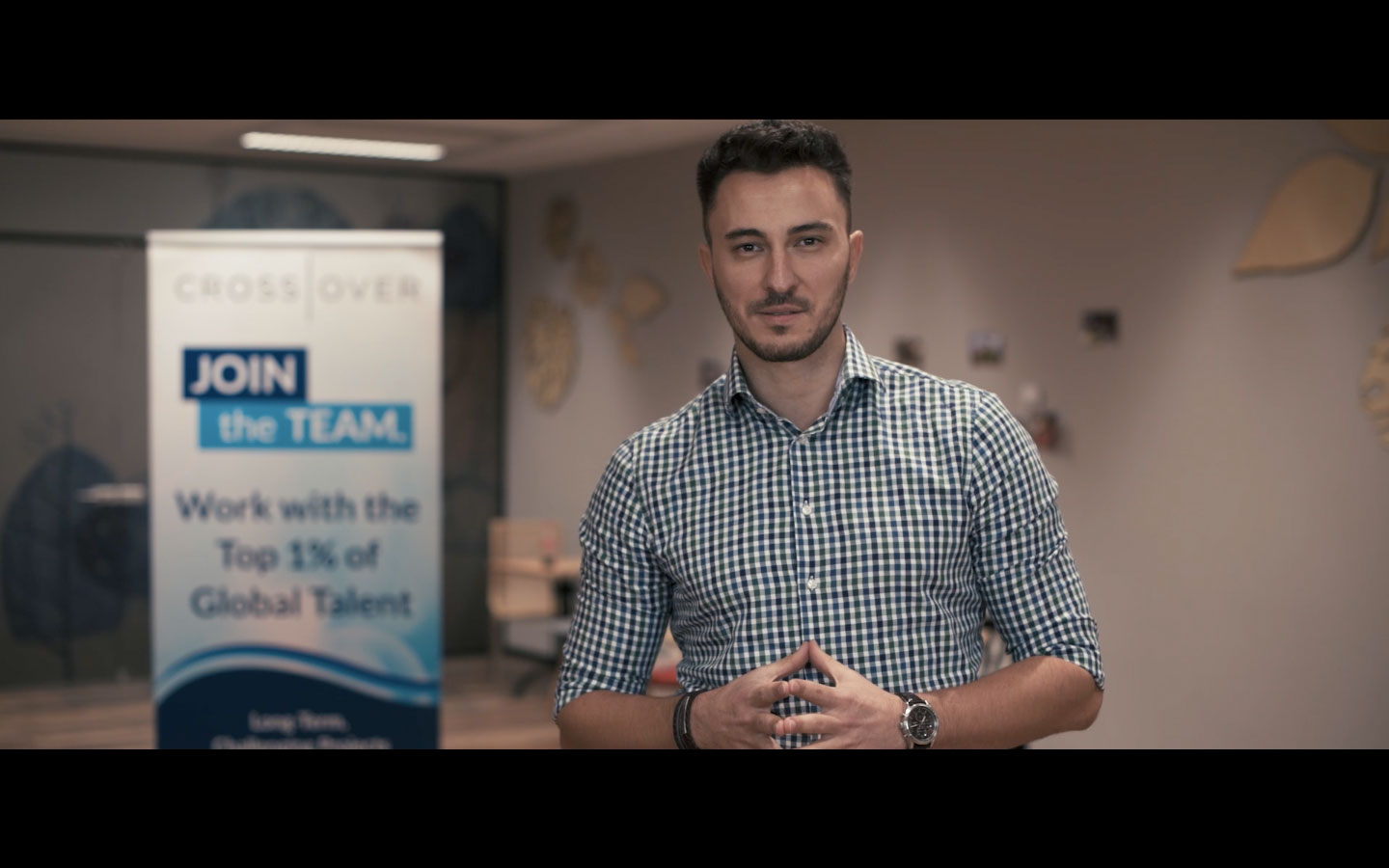 Watch the Pre-Event Checklist Video: