In this 2-hour, in-depth session, CEO of Know Your Team Claire Lew will share the KYT framework for how to set vision effectively...
About this Event
KYT Workshop Live! Premium: How to Set Vision in a Team
"Vision" is a word we throw around a LOT as leaders... But how do we in fact effectively set vision? And more importantly: How do we enact that vision with goals and other processes + structures?
In this 2-hour, in-depth, hands-on session, CEO of Know Your Team Claire Lew will share the KYT framework for how to set vision effectively in a team – all based on a methodology developed over the past 6 years working with 15,000+ people. You'll walk away with proven, practical techniques you can apply the next day, and have ample opportunity to practice, get coaching from Claire, and ask questions specific to the situations you're facing in your own team.
Be ready to engage in self-reflection and active discussion, as part of this personalized, hands-on nature of this session.
During this session, you'll learn the answers to these questions...
What is vision exactly? How does it differ from purpose, mission, and values? Why is it so important in a team?
How do you create a shared vision across your team?
How do you incorporate the personal visions of your direct reports?
Tactically, what are the best ways for sharing your team vision?
How do you structure your goals, meetings, conversations, and other communication + processes + systems in your team, based on this?
You'll walk away from this session with...
A vision statement that you can use as an initial "working draft" with your team.
A framework for how to distill that vision statement over time.
A framework for how to integrate and transform that vision statement into a team shared vision.
Who this session is for...
You're a manager with at least 3 direct reports and are struggling to get them aligned.
You're a new manager and aren't sure how to provide the direction your team desperately needs.
You're a senior executive or CEO who is noticing a lack of motivation, engagement, and cohesion in your team.
How it works...
The session is on Wednesday, December 16th at 10AM - 12PM PT.
The cost is $250 to attend. As an attendee, you'll receive a link to the recording and a copy of the slides, afterward.
If you're a paid subscriber of Know Your Team on our annual plan, this session is included in your subscription is 100% for free. (You can always sign-up and upgrade to our annual plan here today to benefit from everything KYT offers.)
The session will be taught online by Claire Lew, CEO of Know Your Team. Once you complete your payment, you'll receive the link to attend the workshop 72 hours before the workshop begins.
Note: Tickets cannot be refunded, only transferred.
About the facilitator, Claire Lew, CEO of Know Your Team...
Claire Lew is the CEO of Know Your Team, a software tool that helps managers become better leaders. Know Your Team's tools help managers hold effective one-on-one meetings, build rapport in their teams, get honest feedback, and share status updates for 15,000+ people in 25 countries at companies like Airbnb and Kickstarter. Claire's mission in life is to help people become happier at work. She speaks internationally on how to create more open, honest workplace environments, and has been published in Harvard Business Review, CNBC, Inc, Fortune, among others. Claire is also an adjunct professor of entrepreneurship at her alma mater, Northwestern University.
We look forward to seeing you online on December 16th!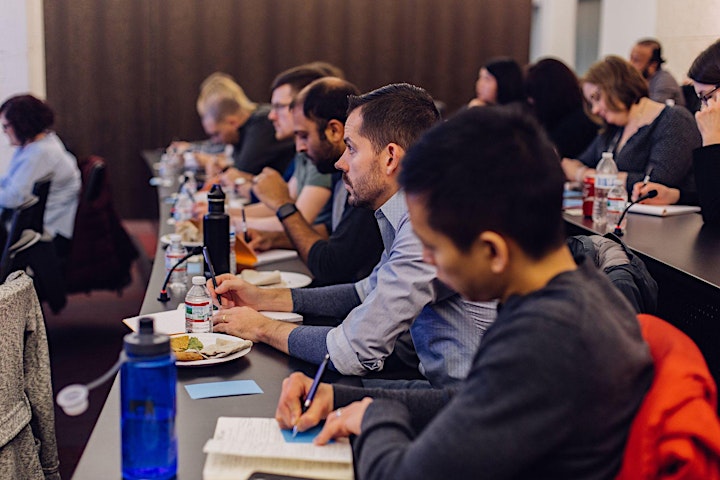 Date and Time
Location
Refund Policy