About this Event
Join the Kentucky Hemp Industries Association (KYHIA) and Murray State University Hutson School of Agriculture for our KYHIA Holiday Conference and Tradeshow presented by Global Hemp Solutions. The conference will be held on Dec.19th at the CFSB Center in Murray, Kentucky. You will not want to miss this opportunity to meet face-to-face with the region's leading hemp growers, processors, retailers, and other industry stakeholders.
We are pleased to announce Mr. Martin Barbre, Administrator of the Risk Management Agency (RMA) at the U.S. Department of Agriculture (USDA), as the keynote speaker at our event. His discussion topic is Risk Management for Hemp. He will also participate in our panel, Risk Management & Insurance into 2020, and will be available to take your questions.
We have a great program with several hemp industry leaders from our region an beyond. See our full program schedule and list of exhibitors below.
Ticket prices include lunch and an assorted gift bag with items from our sponsors.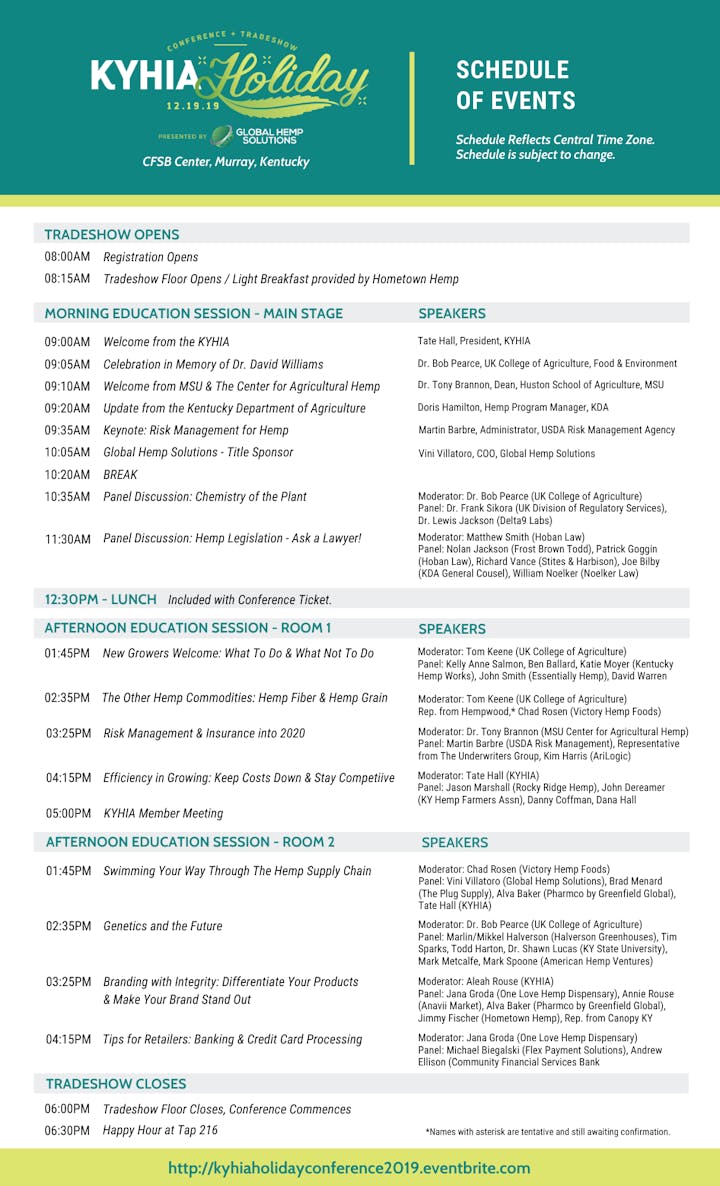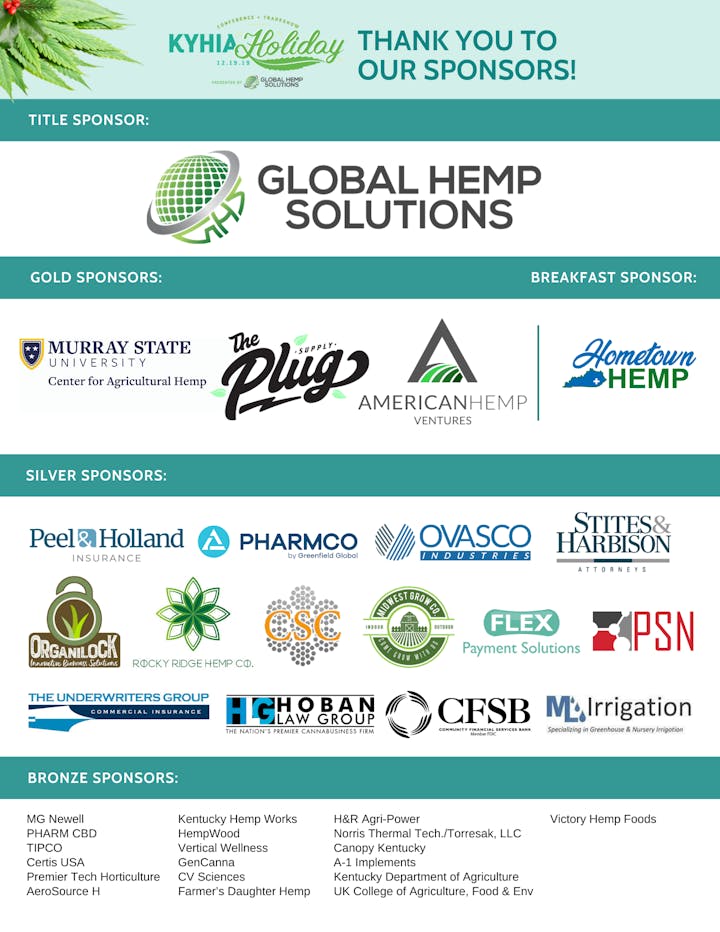 Sponsorships & Booth Space are Still Available!
Want to secure a booth? Interested in sponsoring the event? Email us at info@kyhia.org to secure your space.