Event Information
Location
849 Gallery
849 South 3rd Street
Louisville, KY 40203
Refund policy
Contact the organizer to request a refund.
Eventbrite's fee is nonrefundable.
ART, DESIGN & SOCIAL IMPACT
About this event
KyCAD's Open City Arts Program is an artistic hub designed to connect individuals in the community seeking creative opportunities from industry professionals and faculty. Our classes offer an opportunity to tap into your creative abilities at varying ages and level. You don't have to identify as an artist, you just need to love art and design.
June 17 – July 22, 2021 / Thursdays, 6:30 – 8:30 pm / 6 classes
Introduction
Do you love the arts? Are you an artist? Do you have an innovative idea for change? Are you seeking a way to change our world? In this six-week course, students eager to learn the impact art + design have on our environment will explore and develop new ideas that will engage the world around them. With an emphasis on project-based learning, you will learn how to become a critical and creative problem solver, while being exposed to creative outlets for personal expression.
Instructor
Colleen Clines, Co-Founder of the Anchal Project
Colleen values how design can become the tool for sustainable solutions to gender inequality, social injustice, and environmental degradation. She combines this passion as a social entrepreneur and impact designer through her work at Anchal. Colleen leads the overall strategic and operational planning for Anchal's programs, partnerships, expansion, and execution of its mission.
A Louisville native with a Bachelor of Landscape Architecture from the University of Kentucky, Colleen earned her Master of Landscape Architecture degree from the Rhode Island School of Design (RISD). In 2013, she was named one of Public Interest Design's Top Global 100 designers, Louisville Business First's 2016 Forty under 40 List, and awarded the 2017 NAWBO Humanitarian Award. Colleen has shared Anchal's mission and design thinking model as a keynote speaker at gatherings including the Fair Trade Federation National Conference, NY NOW, the Ali Center's Daughters of Greatness Series, Creative Mornings Louisville, and Alt Summit.
Course description:
This course explores the role art and design can play in addressing social and environmental justice through social entrepreneurship. The seminar positions the artist/designer as an innovator and activist and explores methodologies and rationale for applying strategic design thinking to complex and diverse issues such as persistent poverty, environmental devastation, racial disparities, livelihood needs, etc. Students will acquire this information through lectures, readings, field trips, and guest speakers.
The seminar is project-based. Students will employ art and design practices with business to address social and environmental justice issues to create a business plan and prototype/s that drive community‐based social and economic development.
Course aims:
• Create change using your passion.
• Create a business plan that employs art and design practices to address social
and environmental justice issues.
• Create prototype/s that drive community‐based social and economic
development.
• Learn social entrepreneurship and design thinking strategies.
Who should attend:
This course is open to any individuals interested in learning the role that art and design can have in making change, locally or globally.
You will need:
• Computer or access to a computer
• Google Docs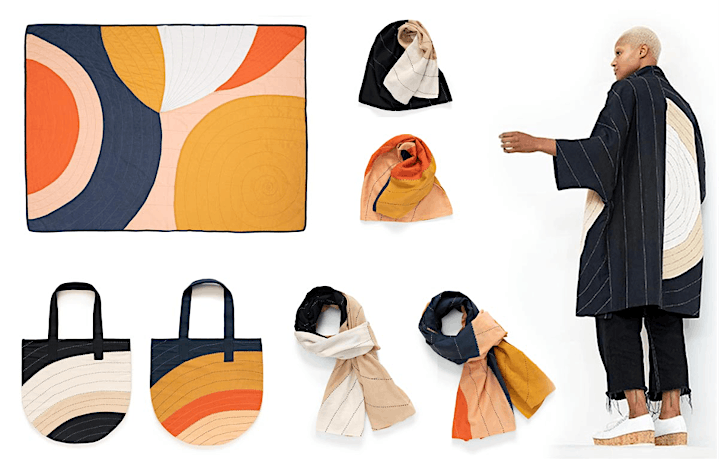 Location
849 Gallery
849 South 3rd Street
Louisville, KY 40203
Refund policy
Contact the organizer to request a refund.
Eventbrite's fee is nonrefundable.