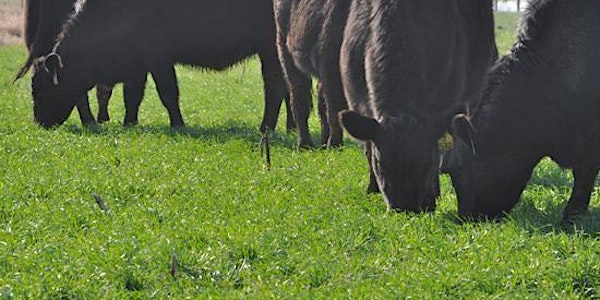 KY Grazing School
When and where
Location
Central Presbyterian Church 206 W. Main St Princeton, KY
Refund Policy
Contact the organizer to request a refund.
Description
Tuesday April 24, 2018

*All times are Central Time

7:30 Registration & Refreshments
8:00 Introduction of staff and participants
8:15 Benefits of Rotational Grazing – Dr. Ray Smith
8:35 Meeting Nutritional Needs on Pasture-Dr. Donna Amaral-Phillips
9:05 Grazing Math Concepts/ Introduce Field Exercise- Dr. Jeff Lehmkuhler
9:45 Break & Travel to Field Demonstration Area
10:10 Introduction to Temporary Fence- Jeremy McGill
10:30 Portable/Seasonal Water Systems- Dr. Jeff Lehmkuhler
10:50 Methods to Assess Pasture Production and Determine Stocking Rate- Dr. Ray Smith
11:30 Hands-on Building a Rotational Grazing System in the Field: Setting up Small Paddocks- Ray Smith, Jeff Lehmkuhler, & Chris Teutsch
12:20 Lunch
1:00 Fence building: Understanding How to Build and Use Temporary Fencing and High Tensile Fencing. – Jeremy McGill
2:30 Break and Travel to Teaching Facility
3:00 Growth of Grasses and Legumes with Response to Grazing- Dr. Ray Smith
3:45 Making Tall Fescue Work on Your Farm- Dr. Jimmy Henning
4:15 Rejuvenating Run down Pastures - Dr. Chris Teutsch
5:00 Discussion
5:30 Adjourn for the day- Supper on your own
Wednesday April 25, 2018

7:30 Refreshments
8:00 Forage Species for a Comprehensive Grazing System- Dr. Chris Teutsch
8:45 General Management Considerations for Grazing Livestock- Dr. Donna Amaral-Phillips
9:15 Using KY GRAZE to plan your Grazing Program - Adam Jones
10:00 Break
10:30 Fundamentals of Laying out a Grazing System - Dr. Jeff Lehmkuhler
11:00 Case Study: Design an on Farm Grazing System (Group Project)
11:45 Case Study Presentations
12:30 Lunch
1:15 How I made grazing work on the farm- Producer Speaker
1:45 Economics of Grazing- TBD
2:30 Evaluation- All Participants
2:45 Break & Travel to Field Demo Area
3:10 Field Exercise. Observe grazed paddocks and hear reports of each group. Tour demonstration plots showing warm and cool season annual to extend the grazing season, renovation options and the effects of rotational grazing.
5:00 Adjourn