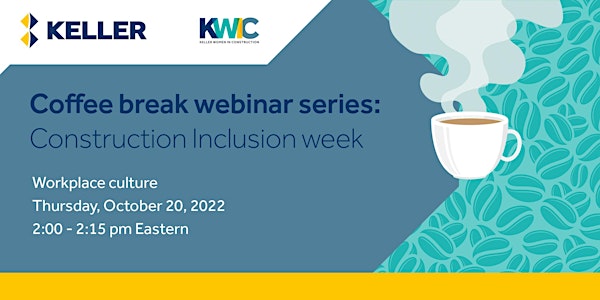 KWIC coffee break: Workplace culture
Join Keller Women in Construction (KWIC) for a coffee break webinar series.
About this event
Coffee break 2: Workplace Culture
Join us during day 2 of Construction Inclusion Week to discuss workplace culture.
Establishing and maintaining a positive workplace culture means that everyone gets to experience a workplace that is inclusive and respectful. We also know that a good culture leads to increased safety and more productivity, providing higher value to our clients and allowing each and every worker to perform their best work.
Our host, Keller Senior Engineer Meredith Long, will discuss DEI and workplace inclusion with Keller HR Manager Trusha Solanki.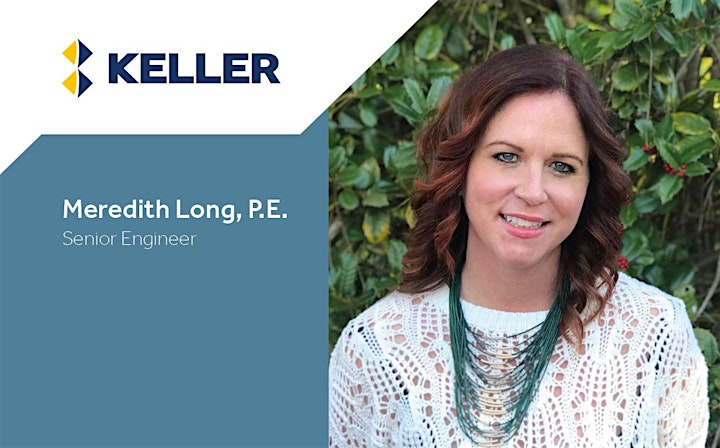 Meredith Long, P.E.
Meredith Long, PE, joined Keller in January 2017 as a Project Manager in Ground Improvement primarily focused on Earthquake Drains. In January 2020, she transitioned to Senior Engineer focusing on preconstruction in the Southeast BU for all of Keller's techniques. She received an undergraduate and master's degree in Civil and Geotechnical Engineering from Auburn University. She previously was an adjunct professor in the engineering department at The Citadel teaching geotechnical engineering and foundation design.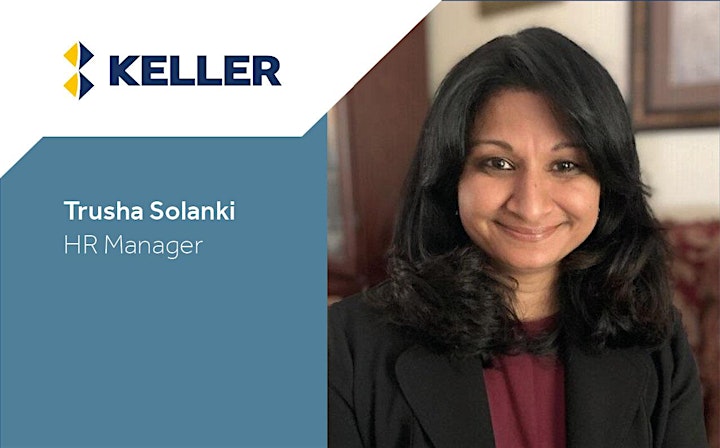 Trusha Solanki
Trusha Solanki has over 20 years of experience in benefits and human resources. She received her bachelor's degree in social work/ health and science policy from the University of Maryland, Baltimore County. Trusha has worked in various aspects of benefits including compliance, retirement, and leave administration. She holds two benefit certifications: Certified Benefits Professional (CBP), and Group Benefits Associate (GBA). Trusha began her career with Keller in May 2019.