About this Event
KWF Presents: Return to Tortuga!
Join us for a night of fun-filled music, dancing, drinks, food, great people, and amazing costumes!
Costume required, pirate theme encouraged!
No-host bar with beer, wine, and spirits
Food will be available for purchase onboard
Glow performers
Photo booth by SceneSnaps - http://www.scenesnaps.com/
DJ Lineup:
Top Deck:
9pm-10pm - DJ Frances - www.soundclound.com/dj-frances
10pm-12am - Nicky Genesís - https://soundcloud.com/nickygenesis
Below Deck: (Downtempo)
9pm-10pm - DTO - https://soundcloud.com/dtomusicofficial
10pm-1am - Sweet Lief - https://soundcloud.com/sweet_lief
VIP Ticket includes:
VIP Check-in table, front of line boarding
Access to the Captain's Quarters, private seating
Access to private no-host bar
Access to private bathroom
We have an anonymous patron who has agreed to match every dollar donated to KWF between now and the party on 10/12. There are many ways to give, please visit our website to donate.
This event is strictly 21 and up, please bring a valid, government-issued ID. We ask that you do not bring real swords or firearms onboard; there is no place to stow these items! No refunds or exchanges.
Presented by the Kevin Workman Foundation, a 501(c)3 nonprofit public charity. A portion of the ticket purchase will go to funding our programs for the arts. To support us with a donation directly, please see ways to give here.
In Celebration of Roland De Scarmengha-La Vasseur's Appointment to the Governorship of Tortuga.
The governor of Tortuga, Roland De Scarmenga-La Vasseur, formally requests your presence on board his newest flagship, The Esuestre, for a soiree of truly magnificent grandeur.
This invitation is being extended to all captains sailing under the Letter of Marque and their guests. All privateers and their crews should set sail no later than three days prior and make for Port Cayona on the Island of Tortuga. The flying of your sovereign colours is permitted in the harbour, but we will not tolerate any overt aggressive action in our waters.
Port Cayona is safe harbour for all flags, and any showing of aggression to the citizens and property of Port Cayona or their honorued guests during this event, will be met with the swiftest response from Port Coyona and our contingent of twenty-seven ships of war, and the immediate labeling of Pyrate & Outlaw of the captain and crew, and they shall also be considered for open license of hostilities by all visiting ships in port.
Return to Tortuga Artwork by R. Black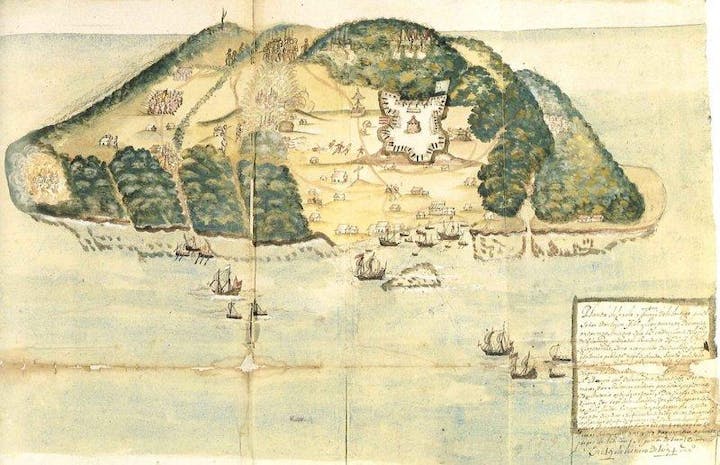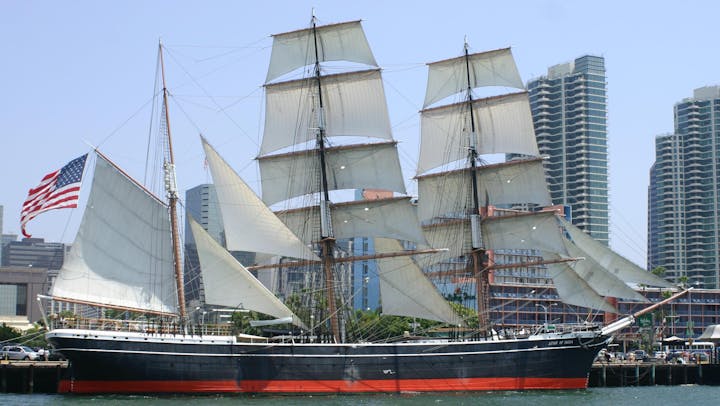 Photo of the Star of India taken by Jot Powers, 7/2005