Description
kweliTV presents kweliLIVE Experience, a 6-city film screening tour experience powered by AARP.
Each event will feature award-winning and film festival-acclaimed short films from kweliTV's library, brunch with mimosas, post discussions with filmmakers and community.
Come join us in Los Angeles!
LA's SHORT FILM PROGRAM
ALL I SEE IS THE FUTURE — An Optometrist opens her first clinic in the under-served area of Staten Island, New York. A newly released felon asks for a job. After some polishing up, they grow the clinic to 20,000 patients but a sudden "people, places and things" incident threatens to destroy all their hopes and dreams.
KWAKU ANANSE is an intensely personal project which draws upon the rich mythology of Ghana. The short film combines semi-autobiographical elements with the tale of Kwaku Ananse, a trickster in West African stories who appears as both spider and man. Ananse teaches us that there are two sides to everything and everyone. The fable of Kwaku Ananse is combined with the story of a young outsider named Nyan Koronhwea attending her estranged father's funeral. At the funeral, she retreats to the woods in search for her father.

LEGEND OF THE MANTAMAJI — When a masked gang known as the New World Knights gather illegal Weapons for an attack on New York City, it's up to a mystical warrior known as a Mantamaji to stop them. His powers are untested and he's outgunned, can he survive this first big challenge? Based off the critically acclaimed graphic novel series "Legend of the Mantamaji."
OLDE E tells the story of a young man and his father. The young man is a rising basketball star in South LA, on the brink of recruitment by the same school that once recruited his now-alcoholic, abusive father. Tensions between the two rise to a nearly devastating level, as the elder man's regret and anger pushes his son to the breaking point.

PROCLAMATION PUNCTUATION is an enthralling fashion film centered on a fabulously fascinating woman reciting a short soliloquy paying homage to her love of using exclamation points in her missives. Periods are so period, where as an exclamation point livens up a sentence! There is simply nothing worse than a long dragged out sentence ending in an uninspiring dull dot! So when exclamation points are your philosophy on life, one must always keep it on the up beat!

PROGRAM
12:00-1:00 pm - BRUNCH
1:00-2:15 pm - FILM PRESENTATION
2:30-3:15 pm - FILMMAKER Q&A
3:15-3:30 pm - CLOSING

DIRECTOR Q&A
We're having a lively discussion with award-winning filmmaker Xavier Burgin.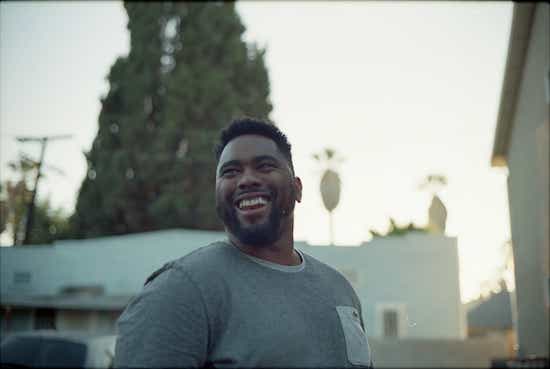 TICKETS
Free | kweliTV Subscribers* — (VIP Access for kweliTV monthly and annual subscribers. Brunch + bottomless mimosas included with film screening. *Must provide proof of subscription to hello@kweli.tv.)
$15 | kweliLIVE Community — (Brunch + one mimosa drink ticket included with film screening.)
$30 | kweliLIVE Community + Mimosas — (Brunch + bottomless mimosas included with film screening.)
$50 | kweliLIVE Community All Access — (Brunch + bottomless mimosas included with film screening and 6-month subscription to kweliTV.)

Note: You must be 21 years or older to attend this event.
TOUR DATES
JUN 1 - WASHINGTON, DC
JUN 29 - NYC
JUL 13 - CHICAGO
AUG 17 - OAKLAND
SEP 14 - LOS ANGELES
OCT 5 - ATLANTA
ABOUT KWELITV
kweliTV celebrates global black culture through curated indie films, documentaries, web series and kids shows from North America, Africa, Latin America, Europe and the Caribbean. Kweli means truth in Swahili so our mission is to curate content that is a true reflection of the global black community.
POWERED BY: