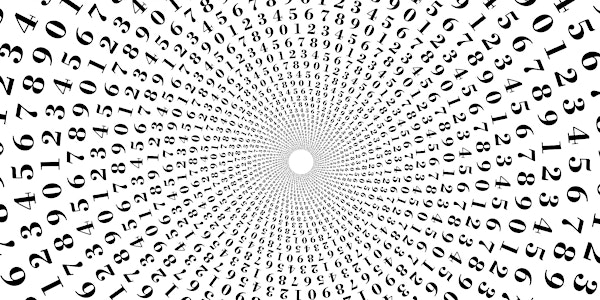 Kvantihistoria-symposium / Symposium on Quantitative History
When and where
Date and time
Friday, December 2, 2016 · 9am - 5:30pm EET
Location
Helsinki Helsingin yliopisto Helsinki Finland
Description
Second Annual Digital History in Finland Conference & Symposium on Quantitative History: "The Challenges of Quantitative History"
Organizers: Digital History in Finland Network (#DigiHistFi) & 'Quantitative Leap in Humanities' project & HELDIG - Helsinki Centre for Digital Humanities, University of Helsinki, Aalto University
Time: Friday December 2, 2016, 9:00 am – 17:30 pm
Place: Lecture hall 5, Helsinki University Main Building (Fabianinkatu 33)
The Digital History in Finland Network (#DigiHistFi) invites historians working on or interested in different aspects of digital history in Finland to a second conference and what we aspire to have be an annually occurring event within the Finnish historical community. This year's conference theme is Quantitative History, celebrating the conference's co-location with the Quantitative History Symposium arranged by the 'Quantitative Leap in Humanities' project in the Faculty of Arts at the University of Helsinki.
Virtually all historians process or at least encounter numerical data in the form of tables and time series. The use of actual statistical methods, such as regression analysis, is relatively rare – perhaps with the exception of economic and social history. Quantitative methods are however attracting a growing amount of attention among historians, thanks to improved software and to the rise of digital humanities. Quantitative history is becoming increasingly common and it is more and more often carried out as part of multidisciplinary research projects.
This one-day symposium puts quantitative history in the spotlight. What kinds of topics does it cover, what kinds of data does it utilize, and what kinds of specific methods does it apply? Researchers, students, and members of the general public are welcome to join for a day of presentations and discussions.
Lunch, coffee and sparkling wine will be provided FREE of charge to all presenters and audience members who have registered in advance BY WEDNESDAY 23 NOVEMBER. Registration is FREE.
The event will be held in Lecture hall 5, Helsinki University Main Building (Fabianinkatu 33) on Friday 2 December, from 9:00 am to 17:30 pm.
For the program and presentation abstracts, see https://www.helsinki.fi/fi/researchgroups/helsinki-digital-humanities/kvantihistoria-symposium.
About the organizer
maiju.wuokko (at) helsinki.fi