Description
Kusinang Pilipino Culinary Experience
Food, workshops
The New Filipino Kitchen
Book talk, and more!
With Special Guest:
Chopped Champion
Chef Charleen Caabay
Friday, November 2, 2018
6 to 9PM
Oakland Asian Cultural Center
388 Ninth Street, Suite 290
Oakland, CA 94607
FOR MORE INFORMATION: www.oacc.cc
tel: 510 637 0455
FOOD & BEVERAGE TASTINGS and DEMONSTRATIONS / CULINARY LITERATURE
It's been five years since food writer Andrew Zimmern predicted Filipino cuisine was going to become "the next big thing." Yet the flavors of the Philippines are still largely misunderstood and neglected by the rest of the world. This is slowly beginning to change. Bloomberg reported that Google searches for "Filipino food" have doubled since 2012, while entries for "lumpia near me" have skyrocketed 3,350 percent.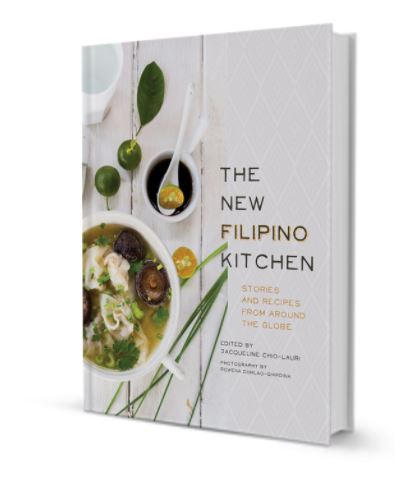 About the Event
The Oakland Asian Cultural Center presents Kusinang Pilipino Culinary Experience, a celebration of Filipino-American contributions to food culture.
Join us for food, workshops, a cooking competition, and more!
Featuring special guests Lisa Suguitan Melnick, Joanne Boston- KwanHull, Vanessa Deza Hangad, and Dalena Benavente, contributing authors of The New Filipino Kitchen, and Chef Charleen Caabay, 2017 Chopped Champion.
We're looking for the next Tinadtad (chopped) Champion! Contestants must use all the ingredients provided to whip up original dishes. No experience necessary. Competition will be judged by The New Filipino Kitchen authors. Enter the cooking competition at http://bit.ly/tinadtad
Food and gifts available for purchase. Book fair by Eastwind Books of Berkeley.
About The New Filipino Kitchen:
A collection of 30 stories and recipes from expat Filipino chefs, home cooks, and writers that serves as a delicious, accessible introduction to the complex and adaptable, though perennially overshadowed, cuisine that is Filipino food.
Contributing Writers:
Lisa Suguitan Melnick, a third-generation Filipino American and professor of the Language Arts and Kinesiology divisions at the College of San Mateo, California. Having authored numerous writings concerning cultural experience, Lisa has been named one of the 100 most influential Filipina women in the world (Global FWN100) by the Filipina Women's Network.
Joanne Boston-KwanHull is a Filipino food advocate and social media/digital coordinator in the San Francisco Bay Area. She is creative director of JBKollaborations, through which she assists with the promotion of local and national Filipino food events. Currently, Joanne is a full-time communication sciences student and a medical oncology reimbursement specialist.
Vanessa Deza Hangad is a California-based Filipina American writer who spent five years of living the good expat life in Singapore. Prior to focusing on creative pursuits, she worked for software and healthcare companies. Her poetry and prose have been published in several magazines, press publications and online blogs. Currently, Vanessa is working with a literary agent as she completes her first novel, Alapaap, a family saga set in the Philippines and the United States.
Dalena Haskins Benavente was born in Union City, Tennessee, and received a BA in communications from the University of Tennessee at Martin. After moving to California in her twenties she took an interest in cooking and has since worked as a recipe developer, product tester and has hosted numerous cooking segments on a variety of radio and TV channels. Dalena's first food memoir, Asian Girl in a Southern World, recounts her life growing up in Tennessee as one of the only Filipinos in the area.