Description




Join us for a #BlackLove Valentines Special at the Kush Film Boutique


Kush Films is Proud to Present a Special #Valentines Film Screening Event Showcasing #BlackLove at the UK's No 1 Urban Film Club the Kush 'Film Boutique'.

Come along and enjoy the powerful and very funnily entertaining 'Love' exploration documentary Looking For Love from renowned director Menelik Shabbazz (Burning An Illusion, The Story of Lover's Rock).

Join us on Thursday 15th February for this entertaining and thought-provoking film as we celebrate #ValentinesLove - there will be live poetry, and an after-film discussion with director Menelik Shabbazz and a guest panel of speakers.

Also supporting the main feature is romantic short film 'You Got Me' written and directed by Muriel Narh (330 Productions).

There will also be live poetry in the bar by Roy Merchant and a live sound healing performance on stage by Sound Healing Therapist Muna Light (get ready to heal broken hearts and bring balance to dis-harmony)
Tickets: £12.00 (inc £1.12 Eventbrite Bk'ing charge)

There will a competition giving away a Free Romantic Dinner for 2 at Joyce's Jerk Joint restaurant based in Soho, London, W1F 8ZD and we will also have some fun on the night for singles!
Date: Thursday 15th February
Time: 7.00pm - 11.00pm

Poet: Roy Merchant (www.relentless-realities.com)
Venue: Regent Street Cinema, 309 Regent Street, London, W1B 2UW


---


Main feature: Looking For Love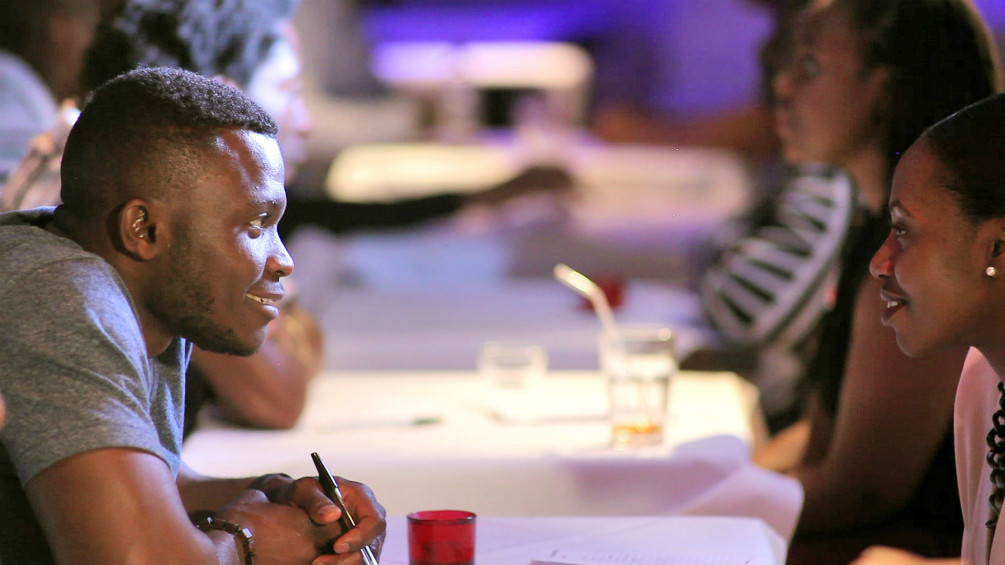 Despite modern advances in communication technology, many people face loneliness and depression. This documentary, Looking for Love combines music and performances with intimate interviews exploring relationships within the UK's black British community. Individuals, groups, psychologists and comedians consider love, sex, intimacy, psychology and forgiveness in this frank documentary about black love and relationships in the 21st century.
Featuring: Dr Umar Johnson, Donna Spence, Kojo, Slim, Glenda Jaxson, Mr Cee, Eddie Kadi & Andi Osho
Director: Menelik Shabbazz


Trailer: https://youtu.be/Q0t0LWnd8NQ
Looking For Love: Audience Responses - https://www.youtube.com/watch?v=MZCulrk3gc4
+
You Got Me (short film / UK / 3 mins)
As much as Kay is aware she's about to be drawn back into the world of "him" she also realises, she relishes it. Confessing her infatuation for a guy she knows is somewhat unattainable, Kay reasons with herself, while we see who is keeping her wanting more, understanding her conundrum, as we fall for him too. Only to finally recognise his hold and why she can't have him.
Written and directed by Muriel Nrah
330 Productions