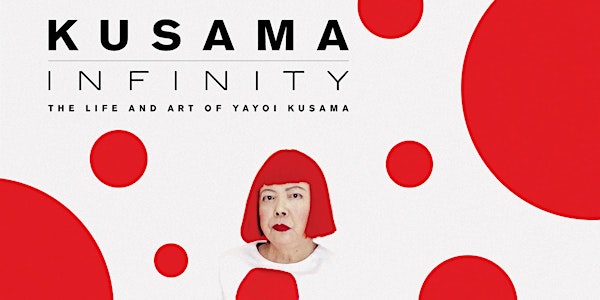 Kusama Infinity Documentary Screening and Q&A with Director Heather Lenz
Documentary Film Screening of 'Kusama - Infinity' followed by a special Q&A with Director Heather Lenz.
When and where
Location
Marjorie Barrick Museum 4505 South Maryland Parkway Las Vegas, NV 89119
About this event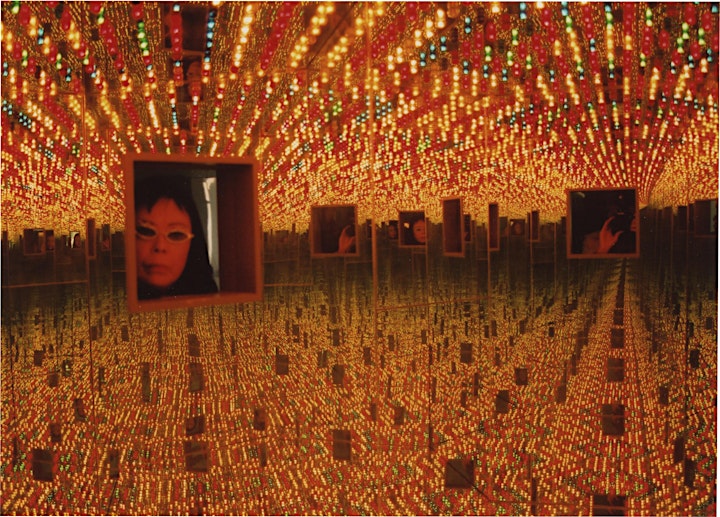 Join us on September 28, 2019 for a film screening of Kusama - Infinity followed by a special Q&A with Director Heather Lenz, presented by Raw Femme, MGM Resorts Art & Culture, and the Marjorie Barrick Museum of Art.
Now the top-selling female artist in the world, Yayoi Kusama overcame impossible odds to bring her radical artistic vision to the world stage. For decades, her work pushed boundaries that often alienated her from both her peers and those in power in the art world. Kusama was an underdog with everything stacked against her: the trauma of growing up in Japan during World War II, life in a dysfunctional family that discouraged her creative ambitions, sexism and racism in the art establishment, mental illness in a culture where that was particularly shameful and even continuing to pursue and be devoted to her art full time on the cusp of her 90s. In spite of it all, Kusama has endured and has created a legacy of artwork that spans the disciplines of painting, sculpture, installation art, performance art, poetry and literary fiction. After working as an artist for over six decades, people around the globe are experiencing her installation Infinity Mirrored Rooms in record numbers. This screening follows an exhibition of two installations by Kusama at the Bellagio Gallery of Fine Art, Narcissus Garden and Aftermath of Obliteration of Eternity, which ran from November 2018 to April 2019. This marked the first time that the artist presented any works in Las Vegas.
Director, Writer, and Producer Heather Lenz is passionate about documentaries and biography films. Join us as Amanda 'Rawky' Lozano, founder of Raw Femme, sits down with Heather Lenz to discuss the inspiration behind creating Kusama - Infinity and her passion for telling stories about creative minds who have not walked the beaten path.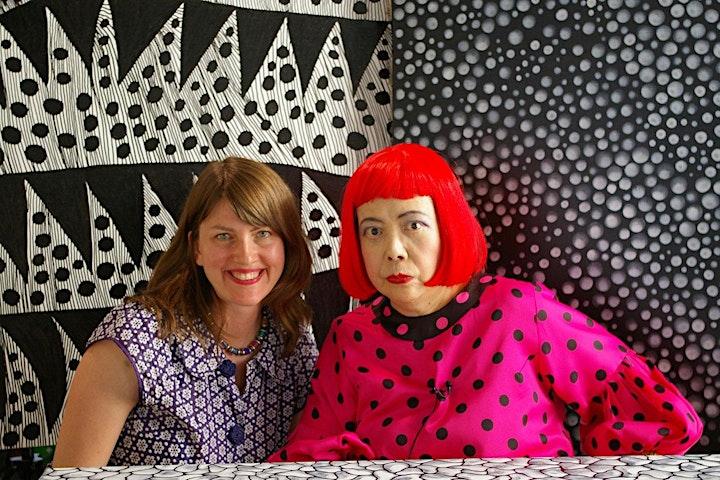 Watch the trailer below and get your tickets ASAP!
The free screening event will begin at 4:00 PM and is open to the community. Venue subject to capacity.
Our Partners
MGM Resorts Art & Culture
MGM Resorts Art & Culture, established in 2016, focuses on commissioning, collecting, supporting and presenting Contemporary art in and around MGM Resorts' destinations globally. It was created to encompass MGM Resorts' collections and varied art-related initiatives and partnerships to develop a comprehensive, multifaceted arts program. Reflecting the company's core values of inclusivity and diversity, MGM Resorts Art & Culture aims to create special, accessible experiences for all audiences. Each project thoughtfully considers the artist, the environment, and the overall experience, recognizing the power of art to evoke emotion, engage the senses, and spark conversation.
Marjorie Barrick Museum of Art
The Marjorie Barrick Museum of Art believes everyone deserves access to the arts. Located on the campus of the University of Nevada, Las Vegas, the Barrick promotes a powerful awareness of the arts through programs of exhibitions, workshops, lectures, and community activities. The museum is free. All are welcome.