Description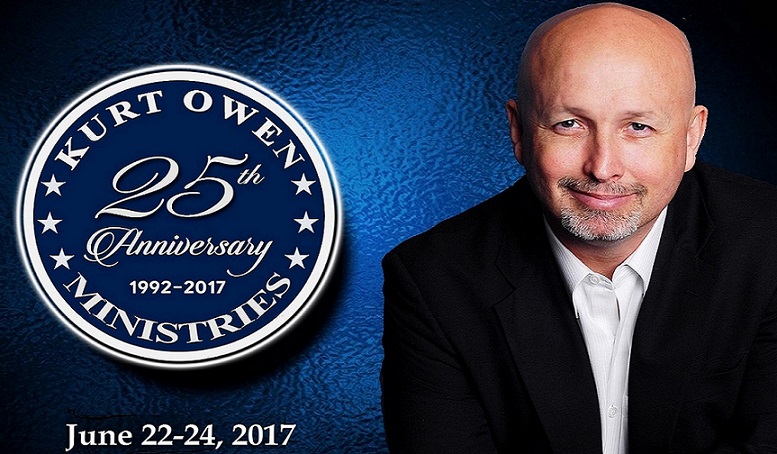 Pastor Kurt Owen has wholeheartedly committed himself to the assignment that God entrusted to him; to Lead, to Nourish, to Sacrifice, to Unite and most importantly, Love His people.
Statistics show that 1500 ministers leave the ministry each month, Pastor Kurt's heart is to encourage Pastors and Ministers to remain in their calling. His mission is to assist them in meeting the spiritual needs of people to equip, encourage, strengthen, and help them move forward in the plan Jesus has for them. He has given his life to this charge and has encouraged countless Pastors and Ministers to stay the course. The hallmark of Kurt Owen Ministries is "Jesus is Risen! Victory is Assured!" (1Corinthians 15:57-58)
Pastor Kurt appreciates you and we invite you to please join us in celebrating Pastor Kurt Owen's 25th Anniversary in full-time ministry. June 22 – 24, 2017, at the beautiful Marriott Resort Hutchinson Island in Stuart, Florida where resort fees have been waived for our guests.
The weekend will include Worship Services, a Banquet, and Commemoration Area filled with pictures, memorabilia and testimonials from those who have been blessed by Pastor Kurt's ministry. We will have a great product area filled with teachings by Pastor Kurt. We look forward to a great time of fellowship with you.
The event is free for the Worship Services, please register below and invite your friends and family to celebrate with us.
PLEASE NOTE: You must purchase banquet tickets seperately.