Location
Varies by State: (See venue under ticket info)
Description
SCROLL DOWN FOR MORE INFORMATION ABOUT EACH SHOW

CHECK THIS SITE OFTEN FOR ANY UPDATES

Private South African Expat events:
-- PLEASE SHARE THIS EVENT WITH ALL YOUR EXPAT FRIENDS!! --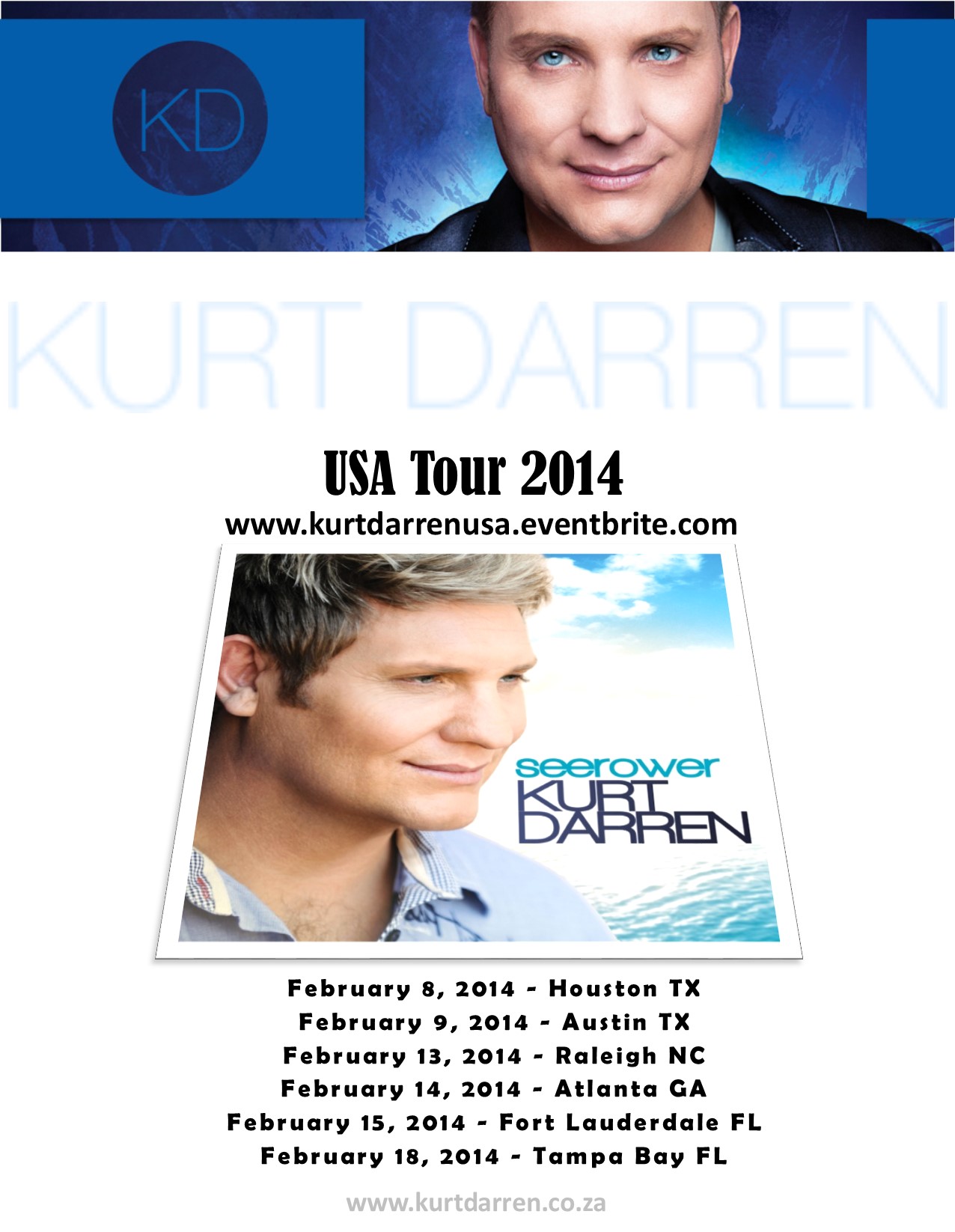 ____________________________________________________________
1. HOUSTON TX
PLEASE CONTACT SUSAN SMIT FOR HOUSTON TX SHOW TICKETS: 832 270 8030
2. AUSTIN TX
PLEASE CONTACT ESME ELS FOR MORE INFORMATION ABOUT THE AUSTIN TX SHOW:
(512) 267-0225

VENUE:
11th Street Cowboy Bar in Bandera TX
TIME:
11:30am
AUSTIN WEEKEND INFO:
Saturday February 8:
Braai and party/sokkie at SA owned campground Bandera Texas
(For more info contact Esme Els)
Sunday February 9:
11:30am. SA performance start with Singers Tijmen en Marinus Felix.
Lunch curry and rice with Amarula Malva poedings to be served.

1 pm. Kurt Darren Concert starts.
2 pm. Intermission for deserts and performance by SA Austin Bagpiper Hilton Cruickshank.
2:30 pm. Kurt Darren concert and sokkie commences.
3:30 pm. Bazaar, cd sales, auction and prizes to be presented.
This is gunna be the funnest and biggest event we've ever had in Texas !!
3. ATLANTA GA
PLEASE CONTACT LEZELLE BEZUIDENHOUT FOR MORE INFORMATION ABOUT THE ATLANTA GA SHOW: (678) 456 4774

VENUE:
5775 Jimmy Carter Blvd., Suite 250
Norcross, GA 30071
TIME:
7:00 PM
-- Food and Snacks available for purchase
-- Cash Bar Available (Beer, Wine and Soda)

OPTIONAL: DRESS LIKE A PIRATE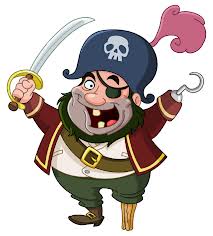 Atlanta will be celebrating Kurt's Gold status for Seerower!
Dress like a Pirate!! --- Best Pirate and Best Pirate Couple competition!
4. FORT LAUDERDALE FL
PLEASE CONTACT RONEL NEL FOR MORE INFORMATION ABOUT THE FORT LAUDERDALE FL SHOW: (954) 993-6667

VENUE:
Maxwell Room
10 South New River Drive East, Fort Lauderdale, FL 33301

www. http://maxwellroom.com

Directions:
From 95: Broward Blvd. East toward downtown. Turn right on Andrews Ave. Cross pink draw bridge and take first left onto SE 5th. Take a left at the stop sign and left into the parking lot marked by a sign for The Historic Maxwell Room and Downtowner Saloon.
-- Food and drink available to purchase.
TIME:
7:30 PM
5. TAMPA BAY FL
PLEASE CONTACT JACQUELINE DE BEER FOR MORE INFORMATION ABOUT THE TAMPA BAY FL SHOW: (941) 400 3518

VENUE:
JJ's Café and Pub
1601 E. 7th Ave, Ybor City, Tampa, 33605
TEL: 813 247 4125
-- Food and drink available to purchase.
TIME:
7:00 PM
HOTEL ACCOMMODATION:
Please contact Jacqueline De Beer if you are interested in Hotel accommodation close to the show. $59.00 per night at the Comfort Suites, 9932 E Adamo dr, Tampa, 33619 Continental breakfast is included.