Actions and Detail Panel
Kurlz On Film
Sun, January 22, 2017, 6:00 PM – 9:00 PM PST
Description
Inspired by the Pan African Film Festival, which celebrates the essence of people of color, Kurlz on Film is a Naturalista's Movie Night Out created by Lifestyle Marketing Maven Patrice Hopper and Celebrity Hair Stylist and Natural Hair Expert Felicia Leatherwood.

Once a year, Naturalista's gather to view and discuss films that feature our beauty as well as promote self love and empowerment.
The event will include a panel setting where audience members can interact with the films' cast, writers, producers and directors.
Often attended by media insiders, community activists, leaders and business professionals, Kurlz on Film provides an opportunity for networking with those who are passion about how women see themselves.


What's included in your ticket:
-Food sponsored by a local restaurant
-Unlimited Kurlz on Fillm drinks made by the Revel Agave Mixologist
-Sponsored gift bags, prizes and much, much more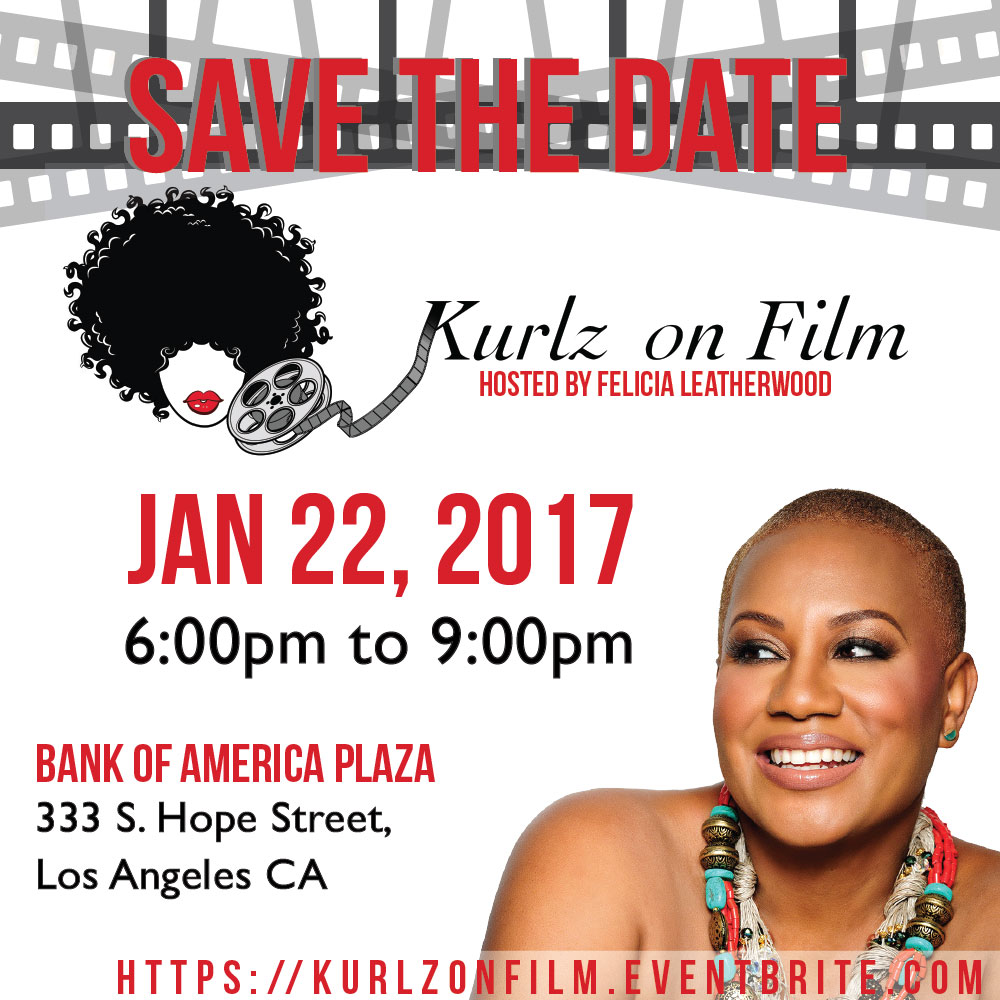 Films Being Screened: TBA