Kung Fu w/ Skyfoot and Swimmer

Friday, November 30, 2018 from 8:00 PM to 11:00 PM (EST)
Event Details


Kung Fu
w/ Skyfoot and Swimmer
Friday, November 30th
Doors 7pm / Show 8pm
$16 Members / $18 ADV / $20 DOS
21+ / Standing




About Kung Fu:
Proud to be firmly installed in the new-funk movement, Kung Fu is quickly popularizing their unique sonic contribution, blurring the line between intense electro-fusion, and blistering dance arrangements.  Making fusion music cool again, the band draws on influences such as early Headhunters and Weather Report, and merges those ideas with a contemporary EDM informed sensibility. Imagine 70's funk-fusion meets a modern dance party!

Although the ensemble cast enjoys a seasoned pedigree that reads like a late-night summer festival all-star jam, this fledgling "nu-sion" project is growing a unique and rabid following by commanding audiences at theaters, clubs, and major national festivals since 2012. 

Kung Fu features Tim Palmieri (guitar & vocals), Robert Somerville (tenor sax & vocals), Beau Sasser (keyboards & vocals), Chris DeAngelis (bass guitar & vocals), and Adrian Tramontano (drums/percussion).  The powerhouse quintet's live show has been described by critics and fans alike as "lethal funk," "explosive," "jaw dropping," and "musically mesmerizing."  For the uninitiated, the experience is typically shocking, yet the focus is simple: just sit back and enjoy the ride!

Kung Fu image: CSM Promo, Greg Horowitz

About Skyfoot: 
Skyfoot is a powerful jam-rock quartet from Boston. Now in their 7th year, the band has played over 500 shows all across the US. Live shows feature original songs that yield memorable improvised peaks and valleys. They've shared the stage with some of the jam scene's best regarded acts, and continue to bolster live jam music in New England and beyond. The band is currently on tour supporting their 3rd studio album "Blindly On Through."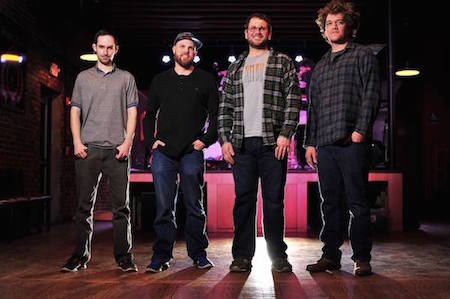 About Swimmer:
Swimmer is an experimental rock-fusion quintet based out of Burlington, VT. Their music transcends convention by fusing the band's roots in rock, funk, jazz, and electronica to create a unique and powerful sound. Conceived in 2014 at New Hampshire's Plymouth State University, Swimmer has cultivated an intimate fanbase through captivating composition and distinct live performances. Their high-energy performances feature an emphasis on improvisation and spontaneity.

"Their trancey soundscapes are beautifully contrasted by their knack for progressive twists and turns, as well as undeniably deep grooves."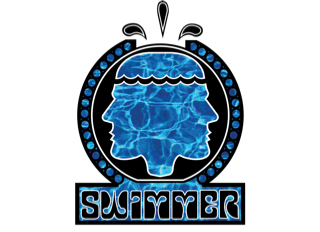 Save This Event
Organizer
3S Artspace, a 501c3 non-profit, is dedicated to presenting and supporting contemporary artists and their work in order to stimulate the artistic community and creatively engage and educate the public at large, while establishing a vital and accessible regional gathering space.