About this Event
Kundalini Yoga isn't just for the "ultra spiritual". BenJi and Zsuzsa are committed to sharing this epic technology to anyone who is looking to overcome their doubts, their fears and to step into their true selves.
Bending Rules is about stepping into your power, so you can find your place in the world and open up into infinite possibility - how badass is that? In order to do that we must release subconscious fears and the practice of Kundalini Yoga can help do that!
Through Kundalini yoga kriyas, mantras and pranayama - a technique so specific you can access parts of the body beyond the physical to facilitate this release.
This immersion includes:
Kundalini Yoga
Meditation
Deeply Relaxing Sound Bath
No yoga experience required
Exchange
Pay in advance: ₱1700 / ₱1800 with transport
Pay on the day: ₱2000
♦
ABOUT BENDING RULES
https://www.bending-rules.com/a-b-o-u-t
Bending Rules is focused on presenting and facilitating heart-centred hi-vibe happenings surrounding [Kundalini] Yoga, music, dance and conscious, hi-calibre living. Our vision is to cultivate and elevate empowered, healthy and inclusive community via our motto of universal assertive action to elevate mental, physical and spiritual wellbeing:
YOUR PLACE + YOUR POWER + YOUR POSSIBILITIES
How?
Weekly Kundalini Yoga+Meditation (as taught by Yogi Bhajan®) classes at unique and unconventional spaces.
Our Signature retreats at lush destinations.
Special events featuring well respected international guests.
Regional community engagement tours.
Collaborating with environmentally conscious, ethical businesses, community organisations, festivals and guest facilitators.
Consider our vibe friendly, welcoming and a little bit badass.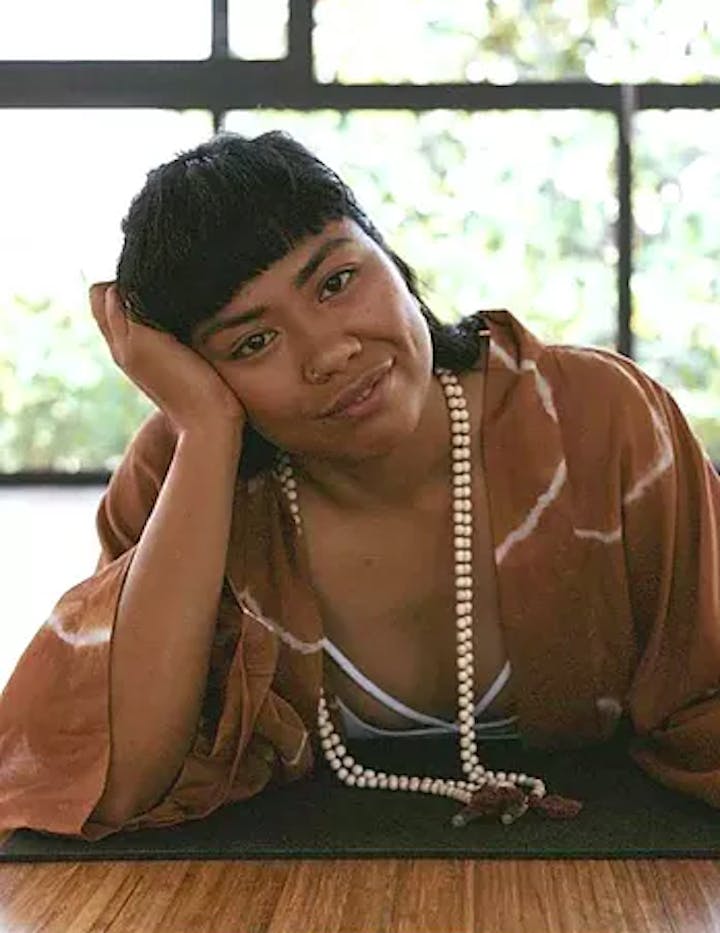 Zsuzsa Octaviano
A cosmic rule bender for the bold and the brave, Zsuzsa elevates hearts and minds through essential oils, mentoring young entrepreneurial women, special events and of course, Kundalini Yoga.
Zsuzsa's path of transformation has been one hell of ride. It began with a curiosity to simply "start Yoga" as a way to overcome her personal struggles and "get a little fitter". After a few classes - and in her standard style - she decided to send herself off to a 200 hour Yoga Teacher Training... in Nicaragua. This experience offered much more than first anticipated and set her on a course of transformation, deeper self exploration, artistry and healing. With immersive international trainings in yoga and meditation, formal studies in Chinese Medicine and Health Science and bold love for poetry, Zsuzsa has a way of getting you out of your comfort zone, mind and into experience what she likes to call Soul Shivers.
Passionate about health and wellness, Zsuzsa is also a doTERRA leader and has unlocked a myriad of opportunities to respond to her own healing and to those around her. Zsuzsa's expanding brand of conscious self care of the body and mind is based on personal revelations of growth and deep reverence to how looking after yourself is the first step in looking after the world.
Zsuzsa's diverse knowledge and understandings culminated in her gaining Level 1 Aquarian Teacher™ certification with KRI (Kundalini Research Institute) via Kundalini Yoga Australia in 2019.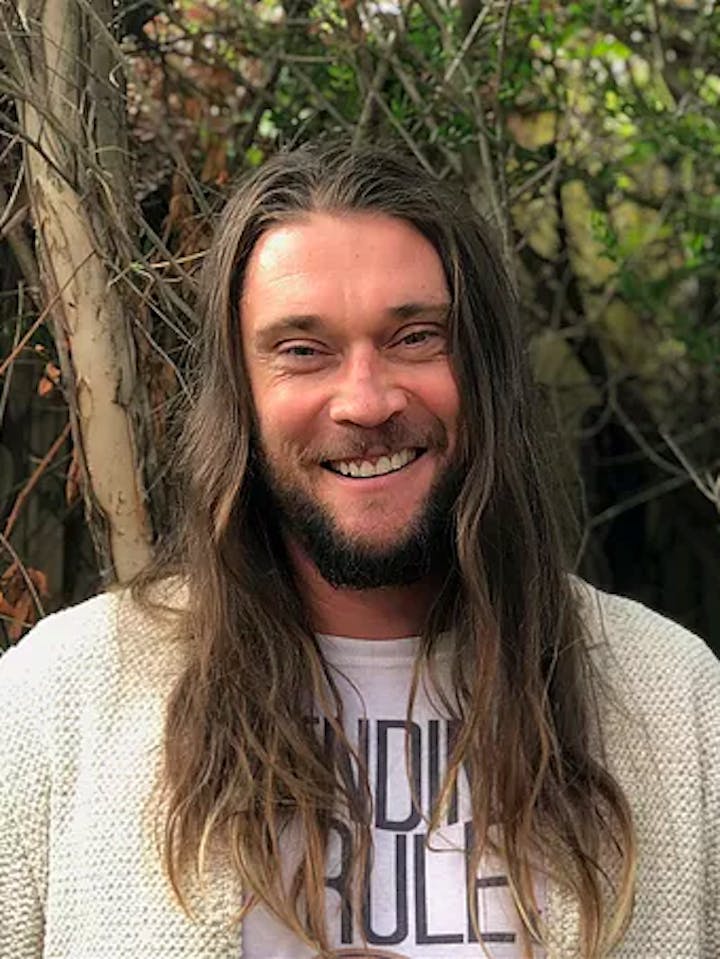 BenJi Weirheim
BenJi's life has seen him experience stark and extraordinary contrasts. Experiencing significant darkness at the passing of his parents in 2001 & 2002, he struggled prolonged clinical depression, anxiety, substance abuse and other sociological stressors. Receiving a Bachelors Degree in Theatre & Screen, he toured internationally as a Stuntman/Actor from 2011 – 2013, which presented an opportunity to connect with Shamanic plant medicines and Shamans of the Amazon while on a South American tour. This experience alone proved to be a major catalyst that opened his consciousness, healing and the possibilities of life to him.
In 2015 BenJi undertook 'Core Shamanism' training with the Asia branch of Prof. Michael Harner's Foundation for Shamanic Studies and received attunement of Lev. I & II Reiki. Understanding that young people need to experience inspired lives, BenJi established Soul Sonic Academy in 2016, which sees him facilitate inspiring music-based workshops for vacation care, aboriginal organisations and government departments nationally. Undertaking community/youth work studies in 2017 saw him work as a Youth Engagement Officer at an Aboriginal community in regional Northern Territory and now at a transitional accommodation facility for at-risk young people and young Aboriginal families in Perth.
Attending and facilitating men's groups, yoga and kirtan over the years, he began to step into Kundalini Yoga in 2018 and was wholly moved by the power and potency it presented to him. Undertaking both Lev. 1 Aquarian Age Teacher Training and co-founding Bending Rules with his partner in early 2019, he now channels his life experience into cultivating elevated community through facilitating retreats, teaching classes and managing events alongside respected facilitators, teachers and performers.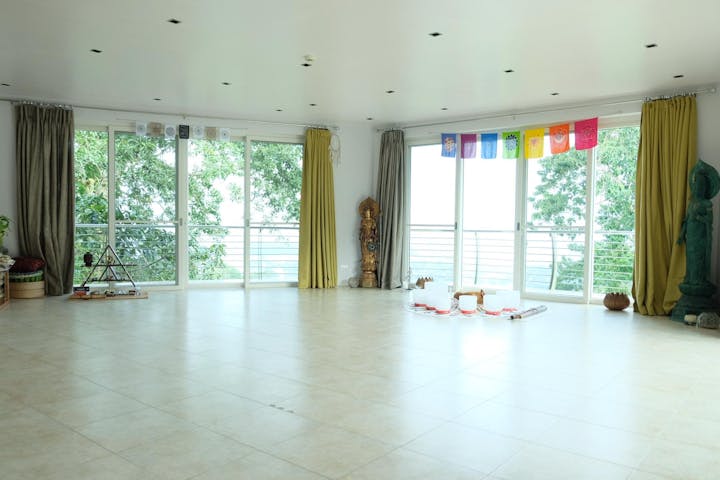 The studio at Soul Sierra