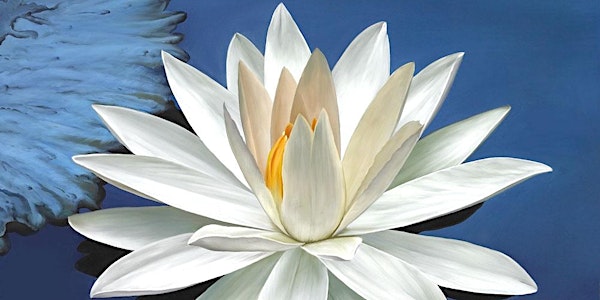 Kundalini & the Chakras: The Engines of Transformation
When and where
Location
ONLINE ANYWHERE or In-Person at Flowering Heart, Clearwater, FL 300 Feather Tree Drive Clearwater, 33765
Refund Policy
Contact the organizer to request a refund.
Description
Experience "Shaktipat"*
Kundalini & the Chakras:
Turning-On & Tuning-Up
The Engines of Transformation
Anytime, Anywhere Online
Facilitated by Rev. Dr. Michael Milner & Rev. Suzanne Champlin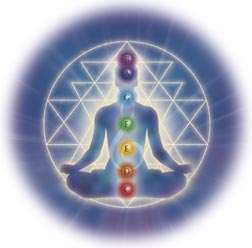 WHENEVER YOU RAISE THE VIBRATIONAL FREQUENCY OF YOUR ENERGY AND CONSCIOUSNESS, THERE WILL BE VISIBLE IMPROVEMENTS IN EVERY AREA OF YOUR LIFE!
IN THIS COURSE YOU WILL:
*EXPERIENCE "SHAKTIPAT" = THE DIRECT TRANSMISSION OF DIVINE POWER (DIVINE GRACE) TO AWAKEN KUNDALINI
RAISE YOUR KUNDALINI TO A HIGHER LEVEL

ACTIVATE, BALANCE & CLEAR YOUR CHAKRAS

RAISE YOUR VIBRATIONAL FREQUENCY TO A DYNAMIC NEW LEVEL EFFECTING

EVERY AREA OF YOUR LIFE!

RECEIVE ALL THE TOOLS YOU WILL NEED TO KEEP IT GOING ON YOUR OWN AT HOME!
Activating and raising kundalini and the opening, clearing and flowering of the chakras is absolutely an essential part of the path to freedom, transformation and enlightenment. Join us for an informative and powerful experiential journey. You will learn important information about kundalini and the chakras, and experience, first-hand, powerful practices you can take home with you to awaken and raise your own kundalini, balance and clear your chakras, and stabilize your energy and consciousness at the highest levels and vibrational frequencies possible. This ½ day process will leave you in a much higher frequency and state of consciousness.
ARE YOU ALREADY A KUNDALINI VETERAN? Even if you already know a great deal about kundalini and the chakras, this course will be a wonderful upgrade and tune-up for you. It will give you new insights and raise your energy to the next level on the never-ending journey of spiritual growth and expansion. Kundalini is the cosmic engine of spiritual growth and transformation. Keep your engine turned-on, tuned-up and running at the highest level possible.
GET READY FOR SOME FUN!
WE ARE GOING TO RAISE THE ROOF!
Shaktipat (Divine Energy Transmission), Teachings, Guided Meditations, Breathing Exercises, Visualization, Mantra Chanting, Special Tantric Yogic Practices, Flowering Heart Blessings, Celebration & Dance
Location: Online Anywhere
Time: Online Anytime that is Convenient for You
Everyone will receive the Online link as soon as you register. You can use that link to watch the course whenever and as many times as you want.
COST: $55 (Online or In-Person) + $2.37 Eventbrite Fee