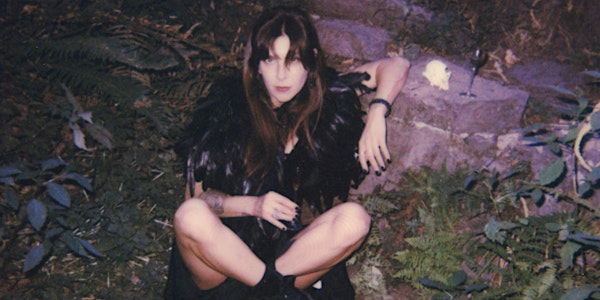 Kult Krimes, Jane Machine & Diet Doom
Kult Krimes, Jane Machine & Diet Doom
When and where
Location
The Sïx Below Midnight 3341 Southeast Belmont Street Portland, OR 97214
About this event
Kult Krimes, Jane Machine & Diet Doom
$10 9pm doors 9:30 start
Kult Krimes
https://kultkrimes.bandcamp.com/
KULT KRIMES is the solo effort from multi instrumentalist and electronic composer, London Van Rooy. Each song tells a tale of it's own and seems to operate from individual characters existing in one vessel. Merging genre's like hip hop, post punk, synth pop and even industrial rock, daring to break the idea of having "a sound" while pulling you in with an emphasis on mood and fanciful expression.
Jane Machine
https://janemachine.bandcamp.com/album/shshshsh
Jane Machine takes us on a journey through the desert of our collective subconscious." -HighCloudsSoaring into the underbelly with pop sensibility and stark darkness, Jane Machine is as much dreamy and sensual as it is gritty and melancholic. Songwriter/producer/vocalist Erica von Trapp carves out a new landscape from her Portland, Oregon studio, exploring notions of human purpose, desire, and void swimming through a mix of analog synths, intimate vocals, experimental instrumentation, and electronic/modular percussion. The result is a playful yet haunting ethereal art pop."Von Trapp's voice is strong, delivering almost hyper-feminine breathiness redolent with an exotic tang radiating on waves of sonic color." - huffpost Drawing electronic music inspiration from her years spent in Paris, where she started producing music and maneuvering recording studios, hip hop rhythm from her childhood growing up in the California Bay Area, and other-worldly textures from her years homesteading in Joshua Tree, Jane Machine lies somewhere between alt pop, trip hop, and ethereal electronic.
Diet Doom
https://dietdoom.bandcamp.com/
Diet Doom is the moniker for Portland, OR born composer and producer Aaron Stern. After many mutations supporting various bands, recording projects as a multi-instrumentalist and leading some of his own, began making electronic music around 2019, with the goal of being self-reliant to produce music. On April 8th 2022, Aaron released "In love with a haunted house", the project he wrote and produced in 2020. The record draws from house, techno, garage as well as more traditional songwriting forms creating a narrative above love, distance and self-acceptance.