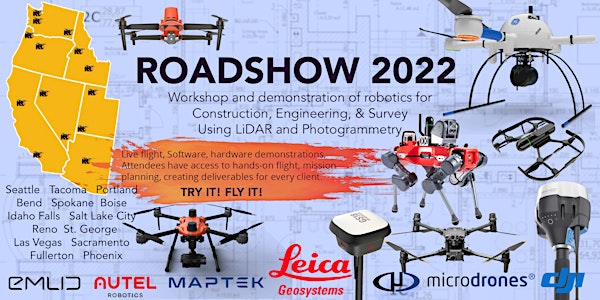 KukerRanken Robotics (Drones) Roadshow - Portland, OR
PRECISION TAKES FLIGHT with the KukerRanken Robotics (Drones) Roadshow! Join us for a FREE seminar and field demo. What You NEED to Know!
When and where
Location
KukerRanken Portland 308 SE Taylor Street Portland, OR 97214
About this event
KukerRanken (KR) is proud to present the second annual KR Robotics (Drone) Roadshow where we will have the opportunity to showcase our partners and their solutions for robotic workflows.
We're coming to YOUR town this fall!
Join the KukerRanken Robotics team as we travel the Western USA, featuring robotic systems from Leica, Anybotics, Autel, DJI, Microdrones, Emlid, and Maptek. Live flight, software demonstrations, tour through our mobile command/mobile shack, presentations on UAS best practices and safety tips, and goodie bags await all who attend!
You won't want to miss this yearly event coming to your city!
To start off the day, the KR team will present an in-classroom workshop showcasing a number of drone technologies, including hardware, software, accessories, and training. The presentation will include a high-level overview of workflows and how drone technology is changing the way the GIS industry is capturing data.
Then the event will move outdoors to experience the workflow in action. The KR team, along with participating vendors, will take attendees through each step of the process. LIVE. If you've never flown a drone before, this is a great opportunity to try it out! We'll showcase full turn-key solutions from the aircraft, accessories, and software for processing data.
Included in your registration is access to Roadshow promotions, vendor handouts, and entry into a draw to win a drone!
WHO SHOULD ATTEND:
Construction, Surveyors, Civil Engineers, Public Safety, Architects Inspectors Scanning Professionals Municipal Departments Parks & Rec
The Sundance Media Group AVOC will be onsite to showcase how easily data can be processed in the field.
On display (and for field testing) we will have the following products:
We look forward to welcoming our Kuker-Ranken and Sundance Media Group friends from across the USA.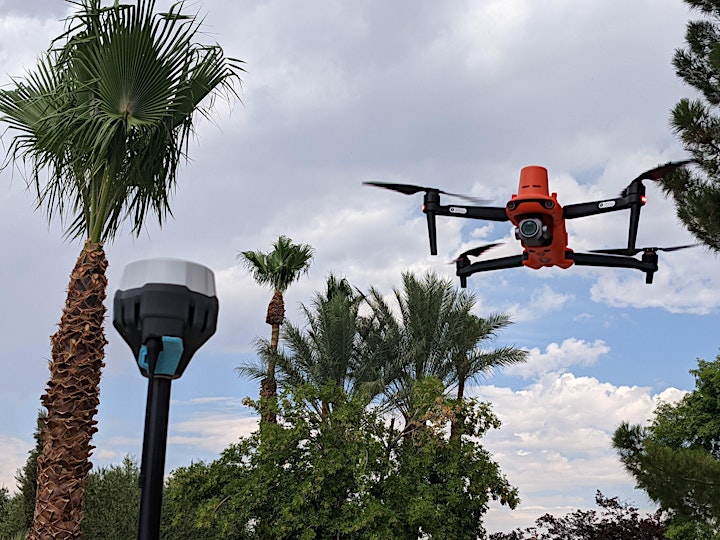 Can't make our Portland stop? Join us at one of our other locations: