KUINKA "Candy Hearts Tour": a night of original music + classic love songs
Don't miss Kuinka on their "Candy Hearts Tour" as they perform a night of original music + classic love songs. Tickets on sale now! xoxo
About this Event
Kuinka's genre-defying music features several different lead singers, four-part harmony, and core elements of rock (lead guitar, synth, drums) flavored with eclectic folk instrumentation (cello, banjo, ukulele) and a driving dance beat. But through all of their sonic experimentation, the Seattle quintet's songs and live shows are linked by an infectious energy that remains present in everything they do.
On their first self-mixed and recorded EP "Landlines," Kuinka throws it back to the analog days of VHS and corded telephones. A departure from the "joyous folk pop" (NPR Music) of 2017's "Stay Up Late" EP, the band explores the angst and anxiety of the world today through a mix of 90s synth and contemporary pop sensibility.
Written in the dead of winter holed up on the San Juan Islands, Kuinka's four core members, Miranda Zickler, Nathan Hamer, Zach Hamer and Jillian Walker, drew inspiration from the house where they set up camp, a relic of decades past. Each track is an ode to various in-between states of mind, a familiar feeling to those who witnessed the rapid change brought on by the digital revolution.
"Kuinka crafts songs that are engaging and original with a proper amount of established canon and innovation. Stories are laced through the lyrics, there are celebrations as well as lamentations—there is synth and cello! It is such a wonderful thing to hear a sound you've adored for so long ameliorated like this, with nothing missing, only new possibilities added to the mix." -Paste Music & Daytrotter
"Seraphic vocals bookended by ukulele, cello, and heavy percussion will leave you feeling giddy and glad to be alive." -The Stranger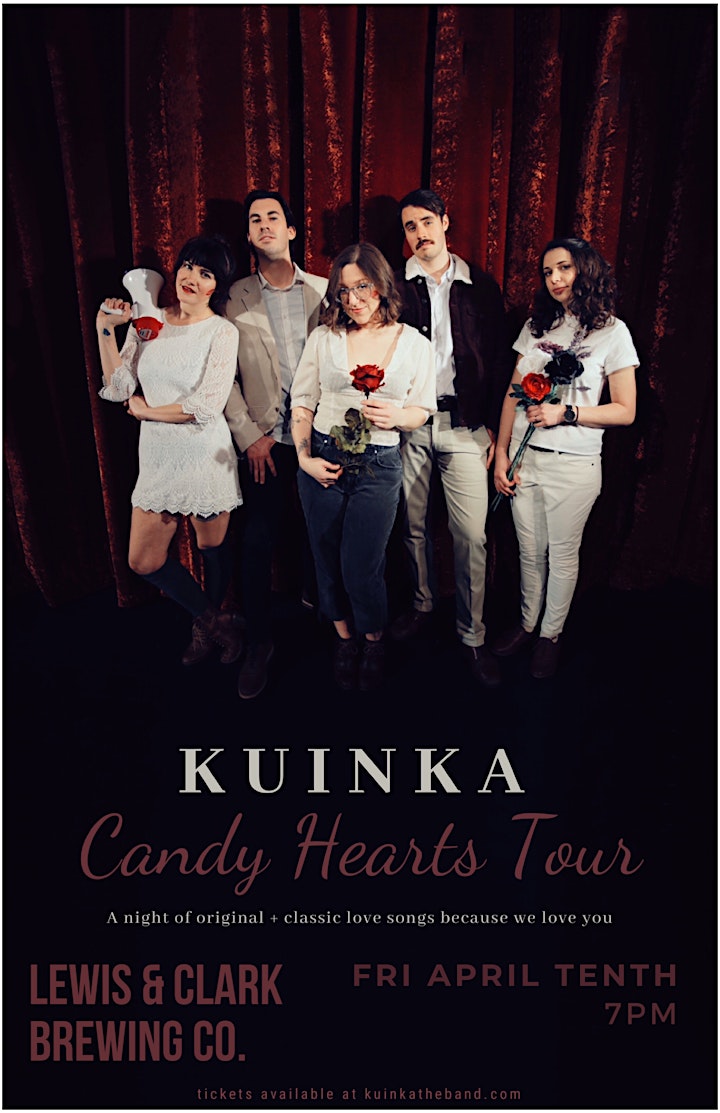 KUINKA IS
Miranda Zickler // vocals, synth, banjo, rhythm guitar + percussion
Jillian Walker // cello, synth + vocals
Zach Hamer // lead guitar, vocals, harmonica
Nathan Hamer // ukulele, vocals + mandolin
Michelle Nuño // drums