Description
Get up and running FAST with Kubernetes! Experience a hands-on, instructor-led weekend training workshop that is fast-paced and intensive. You will return to work ready to begin using Kubernetes in your own environment.
Our training bootcamp will provide you with an in-depth understanding of Kubernetes through a combination of lectures and hands-on labs.

Kubernetes is becoming the go-to open-source technology for container orchestration at the enterprise level. It not only allows IT departments to deploy containers at scale automatically but also ensures that those containers will run reliably in a fault-tolerant manner.
Day 1

Overview of Architecture
Understanding the Control Plane
Components
- etcd
- kube-apiserver
- kube-scheduler
- kube-controller-manager
- kubelet
- kube-proxy
Ensuring high availability


Configuration and context

Working with Master and Worker Nodes

Understanding the API Resources and Manifests

Labels and Discovery


Working Hands On With Kubernetes Resources
Setting Up MiniKube

Pods
- Creation
- Update
- Inspection
- Health Checks


Deployments
- Creation
- Updates and Scaling
- Rollback


Services
- ClusterIP
- NodePort
- LoadBalancer
- External Names


Ingress
- Simple ingress
- Working with templates
Working With Data
ConfigMaps and Secrets

Persistent Volumes and Persistent Volume Claims


Day 2

Working with RBAC
Namespaces

TLS

CIS Benchmarks for Kubernetes

Application Management with Helm
Helm Essentials

Creating a Chart

Working with Variables


Creating a Multi-Node Cluster with KubeAdm

Dashboards and Monitoring
Cluster Management using the K8S Dashboard

Monitoring with Grafana

Implementing Distributed Tracing


Prerequisites & Skills
In order to get full advantage from the course, attendees are expected to have a basic understanding of computer programming and system administration. Also, attendees should have a basic understanding of how data moves around the internet. The course is presented in a manner that is programming language agnostic.
On Day 1 of the course, attendees will work in the Katacoda online interactive learning environment. On Day 2 attendees will work on their laptops in the minikube environment.
Laptop Software Requirements
Attendees are expected to bring their own laptops. The laptop needs to have OpenSSL, curl, VirtualBox, minikube and the Kubernetes CLI client (kubectl) loaded in.
The preferred operating system is OSX or Linux. However, Windows is acceptable. Please be advised that some attendees in past classes have reported problems setting up the required software load under Windows.
Here are links that provide installation instructions to the required software:
Installing OpenSSL
OpenSSL is already installed on Linux and OSX. This link provides instructions for installing OpenSSL on Windows: http://gnuwin32.sourceforge.net/packages/openssl.htm
Installing curl
curl is already installed on Linux and OSX. This link provides instructions for installing curl on Windows: https://www.idkrtm.com/how-to-use-install-curl-on-windows/
Installing Virtualbox
https://www.virtualbox.org/wiki/Downloads
Installing minikube
https://github.com/kubernetes/minikube
Installing kubectl
https://kubernetes.io/docs/tasks/tools/install-kubectl/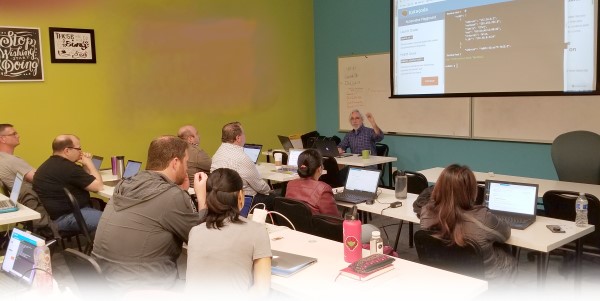 About the Instructor
Bob Reselman (@reselbob) is a nationally-known trainer, software developer, system architect, technical educator andtechnical writer. Bob has written four books on computer programming and dozens of articles about topics related to software development technologies and techniques, particularly those applicable to distributed computing and Kubernetes. He writes monthly columns for DevOps.com and TechTarget. Bob previously held the position of Adjunct Professor of Computer Science at Simpson College.


If you have questions about the program or doubts whether this course is a good fit for you, please get in touch with us at training@codedistrict.io or call us at (310) 974-1975 and we'll connect you with the trainer!
Please note: A minimum or 10 attendees is required for this workshop to proceed. In the unlikely event that this number is not reached, we will cancel the training and refund your money.