Description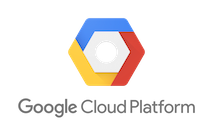 Introduction:
Open Sourced by Google in mid-2014 'Kubernetes' builds on 10 years of managing Linux Containers at massive scale.
Since then the Kubernetes project has exploded, gaining over 50,000 commits and 26,000 stars on Github. It is quickly becoming the default cluster manager, referred to as the new 'Datacentre OS.' Kubernetes is a must to learn if you are using or adopting containers.
In this 'Kubernetes in Practice' workshop by Jetstack and Google Cloud Platform, you will get hands-on experience of how to run Kubernetes, and how it gives you the power to manage a containerised infrastructure like Google.
The day will be split into two halves.

Kubernetes - Core Concepts [0930 - 1430]

In this session we'll introduce the core concepts of Kubernetes. We'll explain many of the common components you'll come across and how they interact with each other. We'll then go on to deploy a microservices demo application onto a Google Container Engine (GKE) cluster, before discussing what can be done to begin 'productionising' the deployment.
Pre-Requisites:
Please bring a laptop and power cord. Please ensure it is:
- Linux or OSX
- Has Docker engine installed (for OSX that means the latest version, *not* docker-machine)
- Have a Google Cloud SDK installed
Lunch is provided.
Workshop Feedback: