Kubernetes Architectures for Machine Learning Talk and Demo

Thursday, September 12, 2019 from 6:30 PM to 8:30 PM (CDT)
Event Details
Kubeflow is a rapidly growing Kubernetes-based open-source machine learning (ML) project because it simplifies the ability to build, train and deploy ML models. Some estimates show that 50% of all ML workflow steps require data management, and therefore effective data management is critical to the productivity of your ML teams.
This forward-looking presentation and demonstration will focus on the data storage requirements of stateful Kubernetes applications, especially for use cases that leverage Kubeflow to build, train and deploy Tensorflow-based models.   It will review the common storage configurations to support stateful Kubernetes applications, along with their benefits and challenges.  
The presentation will detail the new Kubernetes 2020 architectures, which leverage standards-based interfaces and local disks, which enable stateful apps to take advantage of NVMe storage performance. It will demonstrate a popular Kubeflow Pipelines use case and the delivery of efficient versioning, packaging and reproducibility.  
It will also explain the machine learning requirements for advanced data management solutions, which simplify portability, improve performance and minimize network traffic and storage requirements.
About the Speaker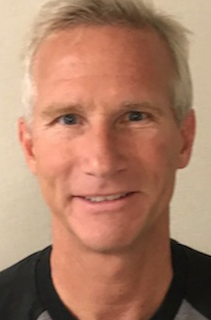 Josh Bottum is a Product Manager for the Kubeflow Community.   He is also a Vice President of Arrikto.   Arrikto is a San Mateo based start-up that develops standards-based solutions for stateful Kubernetes applications.   Arrikto is a core code contributor to several of the Kubeflow Working Groups and supports the development of Storage, Notebooks, Pipelines, Laptop, and On-prem functionalities.
Parking & Arrival

Parking is $5 after 6 pm at the North Shore garage near the Galvanize entrance on Nueces and 2nd.
Take the elevator up to the 2nd floor and sign in at reception.
Doors open at 6:15.

Entrance to the Galvanize building is on Nueces and the corner of 2nd in downtown Austin.

About Galvanize:

Galvanize is the premiere dynamic learning community for technology. With campuses located in booming technology sectors throughout the country, Galvanize provides a community for each the following:

Education – part-time and full-time training in software engineering and data science

Workspace – whether you're a freelancer, startup, or established business, we provide beautiful spaces with a community dedicated to supporting your company's growth

Questions? Contact Navira Abbasi @ navira.abbasi@galvanize.com

Networking – events in the tech industry happen constantly in our campuses, ranging from popular Meetups to multi-day international conferences

To learn more about Galvanize, visit galvanize.com.
When & Where

Galvanize
119 Nueces Street
Austin, TX 78701


Thursday, September 12, 2019 from 6:30 PM to 8:30 PM (CDT)
Add to my calendar
Organizer
Website:http://www.galvanize.com/organizer/galvanize-austin/