KU Midwest Sports Performance Conference
Actions and Detail Panel
KU Midwest Sports Performance Conference
Fri, May 5, 2017, 8:00 AM – 5:00 PM CDT
Description
Properly preparing an athlete to compete in any sport, at any level, requires precise training, supervision and support from a performance coach, sports medicine team, nutritionist and administration. In order to appreciate the complexities of movement preparation, we have designed a conference that offers a combination of theory and practice covering a wide array of topics. The information covered will help individuals design programs that will assist athletes to experience constant improvement with all athletic skills and health-related aspects of sport.
Take advantage of the opportunity to hear and experience the latest methods from sports performance experts who represent some of the nation's most successful athletic programs. Attendees will have the opportunity to connect with sports performance professionals, including the KU staff, in the classroom and weight room as well as during lunch and the cocktail social.
Keynote Speakers:
R.C. Buford, General Manager of the San Antonio Spurs
Dr. Phil Wagner, Founder & President of Sparta Performance Science
Dr. William Kraemer, Professor in the Dept. of Human Sciences (Kinesiology) at the Ohio State Univ.
Dr. J. Bryan Mann, Asst. Professor of Physical Therapy and Asst. Director of Strength & Conditioning at the Univ. of Missouri
Panel Discussion and Strength Center Demonstration Leaders:
Andrea Hudy, Asst. Director of Athletics: Sports Performance at the Univ. of Kansas

Roger Marandino, Former Head Strength & Conditioning Coach for the Indianapolis Colts

Zac Woodfin, Director of Football Strength & Conditioning at the Univ. of Kansas
Loren Landow, Director & Owner of Landow Sports Performance
Dr. Andrew C. Fry, Professor of Health, Sports, & Exercise Science at the Univ. of Kansas
Lunch will be provided and a complimentary Cocktail Reception will close out the event!
National Strength and Conditioning Association (NSCA) approved 0.6 CEU(s) for certified individuals attending this event.
Special Thanks to our Sponsors: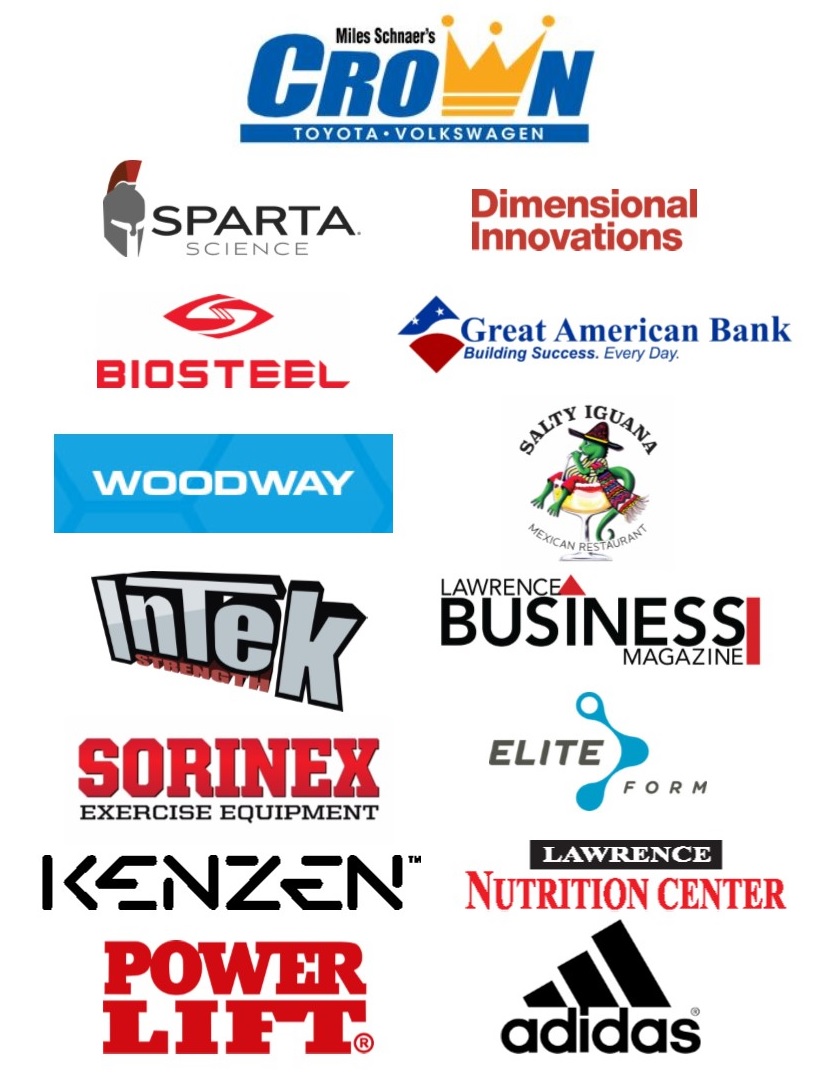 Date and Time
Location
Capitol Federal Hall & Anderson Family Strength Center
1654 Naismith Drive
Lawrence, KS 66045