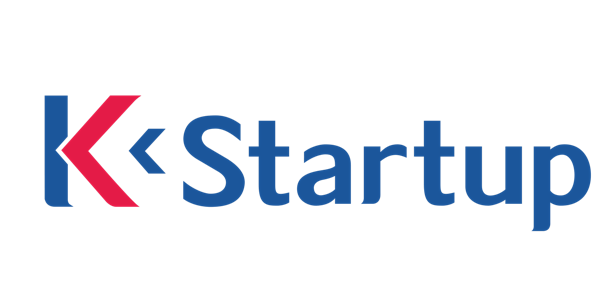 Kstartup New York Pitch Competition
Come hear pitches from a handful of incredible, South Korean deep tech startups from the portfolio of Nautilus Investments!
When and where
Location
Ice Miller LLC 1500 Broadway #2900 New York, NY 10036
About this event
DUE TO CAPACITY ISSUES, ONLY THE FIRST 80 PARTICIPANTS WITH TICKETS WILL BE ALLOWED IN. WE APOLOGIZE FOR ANY INCONVENIENCE THIS MAY CAUSE.
Nautilus Investments, the Korean arm of the Silicon Valley based Nautilus Venture Partners, is bringing a delegation of 7-10 startups from Korea to NYC to showcase a few of their incredible portfolio companies.
Each company will give a five minute pitch to the audience followed by Q&A from the judges. Once all companies have presented, the judges will select and reward the top three companies. Following the completion of the pitch competition, the audience will have the opportunity to network with these startups and fellow guests over snacks and drinks (21+ to drink).
Are you a developer, designer, entrepreneur, investor, or corporation aspiring to have the next Hardware & application phenomenon? If so, then come to our event to hear from our presenting Kstartups!
Organizers and Hosts
This event is organized in partnership by KOTRA and Global Kstartup, and will be hosted at the Law offices of Ice Miller LLP.
Korea Trade-Investment Promotion Agency, otherwise known as KOTRA, operates under South Korea's Ministry of Trade, Industry & Energy (MOTIE), as the national trade and investment promotion organization. KOTRA operates as a government, non-profit agency which promotes and facilitates bilateral business relationships between Korea and the world since its foundation in 1962.
Global Kstartup is a community of Korean and Silicon Valley entrepreneurs, technologists, engineers, venture capitalists, angel investors, educators, financial professionals, corporate executives, attorneys, academics, bloggers, writers, content creators, and social activists.
(http://www.globalkstartup.com/)
COVID protocols will be strictly enforced, so please be vaccinated and you may optionally wear a mask for further protection. If you are feeling unwell 48 hours leading up to the event, please take a test or stay at home.
Agenda
o 5:30 pm to 6:00 pm: Doors open, registration, networking
o 6:00 pm to 6:10 pm: Opening remarks
o 6:10 pm to 7:00 pm: Kstartup Pitches and Q&A from the judges
o 7:00 pm to 7:10 pm: Judges select winners and closing remarks
o 7:10 pm to 8:00 pm: Networking (light food and refreshments will be served).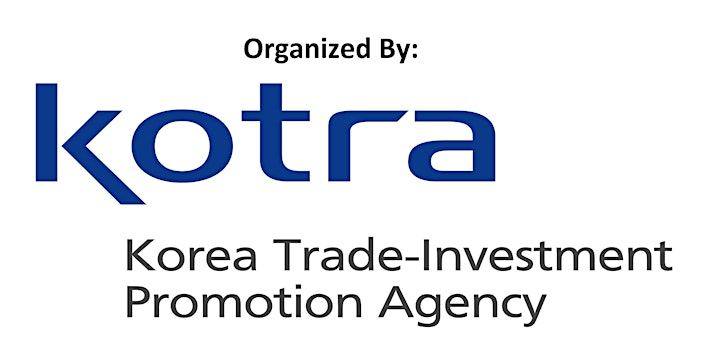 K-startups Pitching
1. ANPOLY https://anpolyinc.com/eng/main/main.php
We believe new class of material can bring a sustainable future sooner
- Cellulose Nanofiber(CNF), Rice Hulls Cellulose
- Polycellu, Rheocellu, Medicellu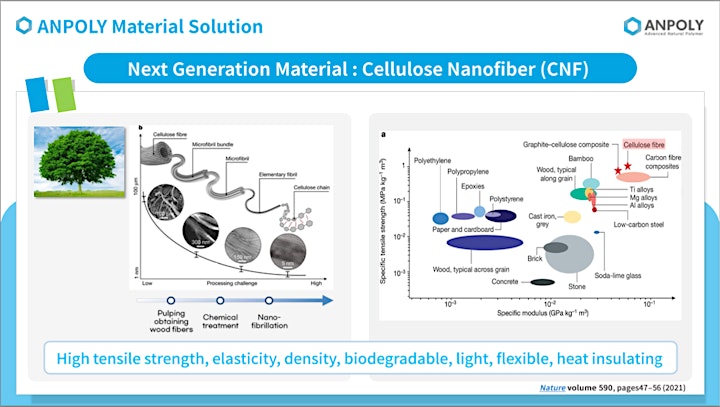 2. PACE https://www.linkedin.com/company/p4ace
PACE support the 4th industrial revolution of manufacturing companies with digital twin.
PACE is developing a SaaS platform that can build a highly reliable digital twin with combining physical-based models and big data .
3. WIPOWERONE http://wipowerone.com/
WiPowerOne, Inc. is specialized in manufacturing wireless charging infrastructures and pickup products(evs, trams, buses, parking lots, ships, trains etc.)
4. QUANTUMCAT http://www.quantumcat.com/en/
QuantumCat's mission is to respond to climate change and protect the sustainability of the planet by reducing unnecessary waste of energy and resources and reducing greenhouse gases through innovative catalyst technology.
5. SeoHong Tech https://seohongtech.com/
Smart Mattress can sense the pressure from over a thousand FSR sensors, and show their data at high speed through our monitoring application. it's fitted with latest MCU enabling stable and fast communication.
6. Imsystem http://imsystem.kr/
The medical microrobot systems allow an operator (researchers, medical doctors, etc.) to remotely control the direction and position of magnetic objects or microrobots to target areas with a 3D external magnetic field
7. Kai-i https://www.kai-i.com/
From oral examination to customized analysis and preventive care All-in-one Oral Healthcare Platform
We have implemented patented data analysis technology to establish an oral health care system optimized for managing users from examination to analysis and preventive care.
8. BlueSignal https://www.bluesignal.co.kr/
BlueSignal's "Predictive Driving" technology analyzes the data collected from various sources such as real-time traffic, vehicles, and road infrastructure, and it predicts the future traffic conditions based on its unique ML and AI engine. The engine based on the big data analysis with traffic engineering elements can generate appropriate solutions for reducing traffic congestion and accidents, and it has high prediction accuracy.
9 Enercamp https://enercamp.com/
Enercamp is a smart energy startup established in 2017. Based on IoT, AI, and ESS charging technologies and expertise, Enercamp has developed smart ESS. Currently, we have business presence in Korea, the United States (San Francisco), and in China (Shenzhen).
10 Medicosbiotech http://www.medicosbiotech.com/
Medicosbiotech is the onlycompany in Korea and the world best spider silk protein producer in Quality andQuantity. Spider silk is a new biomaterial that is applicable in bed sore, footulcer, spinal cord injury, and cosmetic ingredients for skin rejuvenating andpreventing hair loss.Tag#Spider silk protein, Woundhealing