KSBJ Presents: Casting Crowns - A Night Under The Stars
About this Event
PRE-SALE: Begins 10am Thursday, February 18th
ON SALE TO PUBLIC: 9am Friday, February 19th
Join KSBJ and Casting Crowns as we come together safe and socially distanced for a drive-in worship event you'll never forget! Enjoy LIVE performances of your new favorites like Nobody and Only Jesus, as well as classics like Praise You In This Storm and Voice of Truth. We can't wait to join you for an inspirational night of worship and stories under the stars!
Brought to you in part by Cornerstone Home Lending
Ticket price is per vehicle with up to seven passengers.
In an effort to keep up social distancing, only every other parking space will be sold.
For additional help or questions in regards to tickets, please email heythere@faithevents.com or call 877.234.3847.
Check out our FAQ below.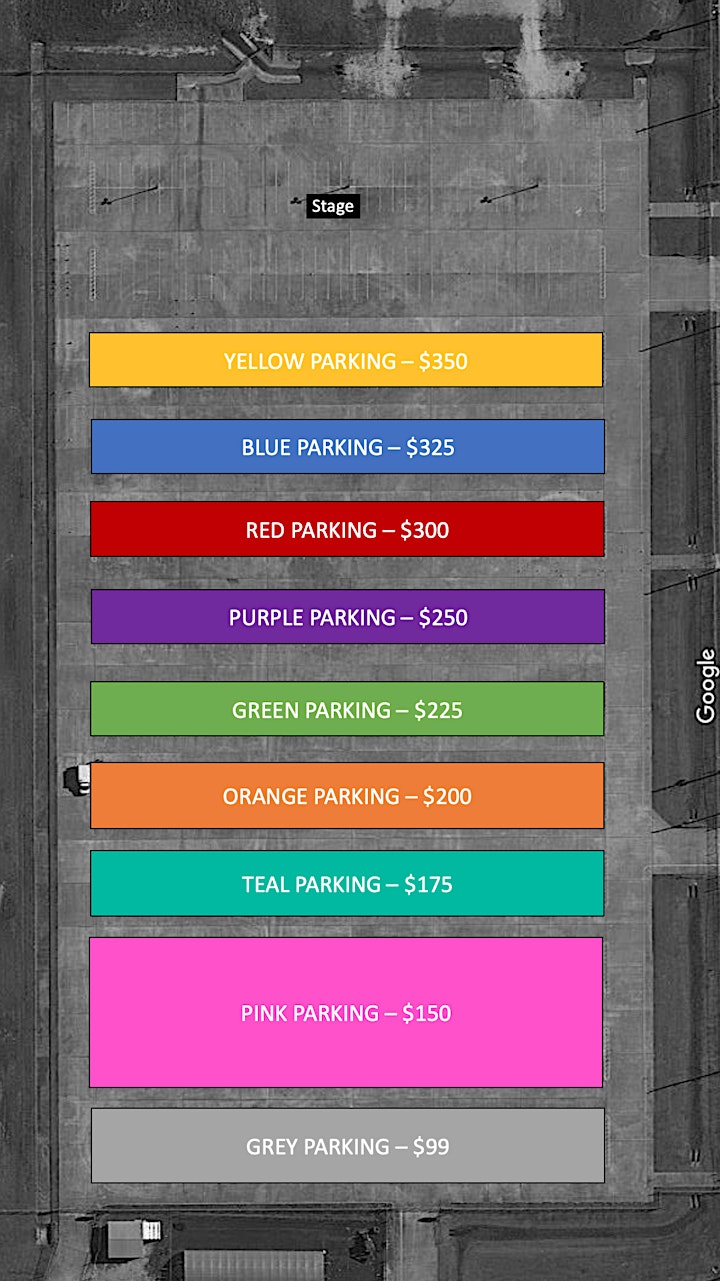 Drive-in Concert - Frequently Asked Questions:
What time should I arrive?
Gates open at the time listed on your ticket. If a time is not listed, you will receive an email prior to the event with that information. Gate time will be at least one hour prior to the show time.
How many tickets do I need?
One (1) ticket grants access to one (1) vehicle – you do NOT need a separate ticket for each person in your vehicle. Each vehicle may hold a maximum of 7 people (ages 3 and up). Children ages 2 and under to not count towards your maximum capacity per vehicle.
How many people can I bring?
Each ticket provides access for a maximum of 7 people per vehicle (ages 3 and up), regardless of how many seats are in your vehicle. Your entire party must arrive at the same time in the same vehicle in order to receive access to the venue under the same ticket. For safety reasons, each person in your vehicle must have their own seatbelt.
If you would like to attend this event with more than 7 people, you must purchase a ticket for an additional vehicle in the same price level.
Can I reserve a specific parking space?
There are no reserved spaces. You will be assigned a space inside your price level by venue staff upon arrival.
What types of vehicles are permitted?
Passenger vehicles and trucks that fit into a standard parking space are allowed. No oversized vehicles (more than 4 wheels), 15-passenger vans, sprinter vans, or RVs will be permitted.
If your vehicle is lifted or modified above factory height, obstructing the view of other patrons, we reserve the right to relocate your vehicle to a designated viewing area that may not be inside your price level.
Can I attend the concert without a car/truck?
Due to safety precautions, we cannot allow walk ins or bicycles. Motorcycles are permissible.
Can I keep my engine running throughout the show?
No. Vehicle engines and lights must be turned off upon parking.
Can I sit outside my vehicle?
Yes! Also, feel free to bring blankets or lawn chairs. We simply require you to remain within your parking space and the space provided next to your vehicle while viewing the show.
Please note that due to COVID safety measures, masks are required to be properly worn by all attendees when outside of their vehicle area.
Are masks required by guests?
Masks are required to be properly worn by all attendees when outside of their vehicle area. This includes walking throughout the venue, in the restroom, and at the concession stand. Guests who refuse to wear their mask properly in public areas may be asked to leave the event without a refund.
Guests are not required to wear masks inside their vehicles or when they are in their designated parking area.
How will I hear the concert?
Just as with a regular concert, there will be a PA/speaker system broadcasting the sound. The concert will also be transmitted through a local FM radio frequency to make listening easy from inside your vehicle. The radio frequency will be announced onsite at the show.
Can I bring in my own food?
Yes! However, please note the following are prohibited:
- Alcohol
- Tobacco products (including electronic cigarettes or vaping)
- Glass containers/bottles
- Tailgating materials, including but not limited to
- BBQPitts or Grills or Fryers of any type or Generators or Open flame of any kind
Limited concessions will also be available for purchase at the event.
Please see our full "prohibited items listing" below this FAQ.
No pets will be allowed, though service animals are always welcome.
Will restrooms be provided?
Yes. Please be sure to follow all social distancing guidelines provided.
What happens if I arrive late?
If you arrive late, our parking attendants will direct you to a parking space as quickly as possible.
Can we come and go from the concert?
No. There are no exit & re-entry privileges. If you have an emergency or you must exit during the concert, you may turn on your hazard lights. A lot attendant will respond to guide you safely off the premises.
What happens if there is inclement weather?
This is a rain-or-shine event. In the event of severe weather, or if the event is rescheduled due to state/local public health mandates, you will receive an email notifying you of the rescheduled date and/or refund process.
For additional help or questions in regards to tickets, please email specialevents@ksbj.org.
Hope Media Group | 1722 Treble Drive, Humble, TX 77338 | (281) 446-5725
Prohibited Items Listing
• Cameras with interchangeable/detachable lens or external flash (No professional photography allowed)
• Audio/Visual Recording Devices
• Selfie Sticks, Tripods, Monopods
• No Glass or Metal Containers, Bottles, or Flasks
• Weapons, Firearms, Pepper Spray, Pocket Knives or Mace
• Flammable Liquids or Aerosol Cans
• Flashlights, Laser Pointers, Glow Sticks or Flares
• Noise Making Devices (i.e. Air Horns, whistles, bells, vuvuzelas, etc.)
• Balloons, Balls, Beach Balls, Projectiles or Optical Illusions
• Skateboards, Segway, Scooters, Rollerblades or Bicycles
• Pop-Up Tents, Umbrellas or Sun Reflecting Structures
• Drones or Arial Equipment of Any Kind
• Animals or Pets (excluding trained, harnessed Service Animals)
• Clothing, garments, or signs displaying explicit language, profanity, or derogatory characterization toward any person(s)
• Unauthorized Pamphlets, Handouts, Advertisements, Flyers, Signs, Flags or Banners. Any political or fundraising type signage is not allowed unless directly associated with the event. Management reserves the right to prohibit or remove a sign or banner at any time.
• No tobacco products including electronic cigarettes or vaping. No Illegal Drugs or Substances.
• No tailgating materials (including but not limited to):
BBQPitts
Generators
Yard Games
Noisemakers
Grills orFryers of any type
Open flame of any kind
LaserPointers
Fireworks
Hope Media Group | 1722 Treble Drive, Humble, TX 77338 | (281) 446-5725
Performers
Date and Time
Location