Description
The KısaKes Short Film Festival gathers film lovers from around the world in September under the same roof. Young and professional film directors who apply from 100 different countries and selected out of 1415 films meet in Istanbul. Film lovers discover these young talents and the participants get to enjoy many specially selected films alongside the chance to vote for them and be a part of the rewarding process.
'>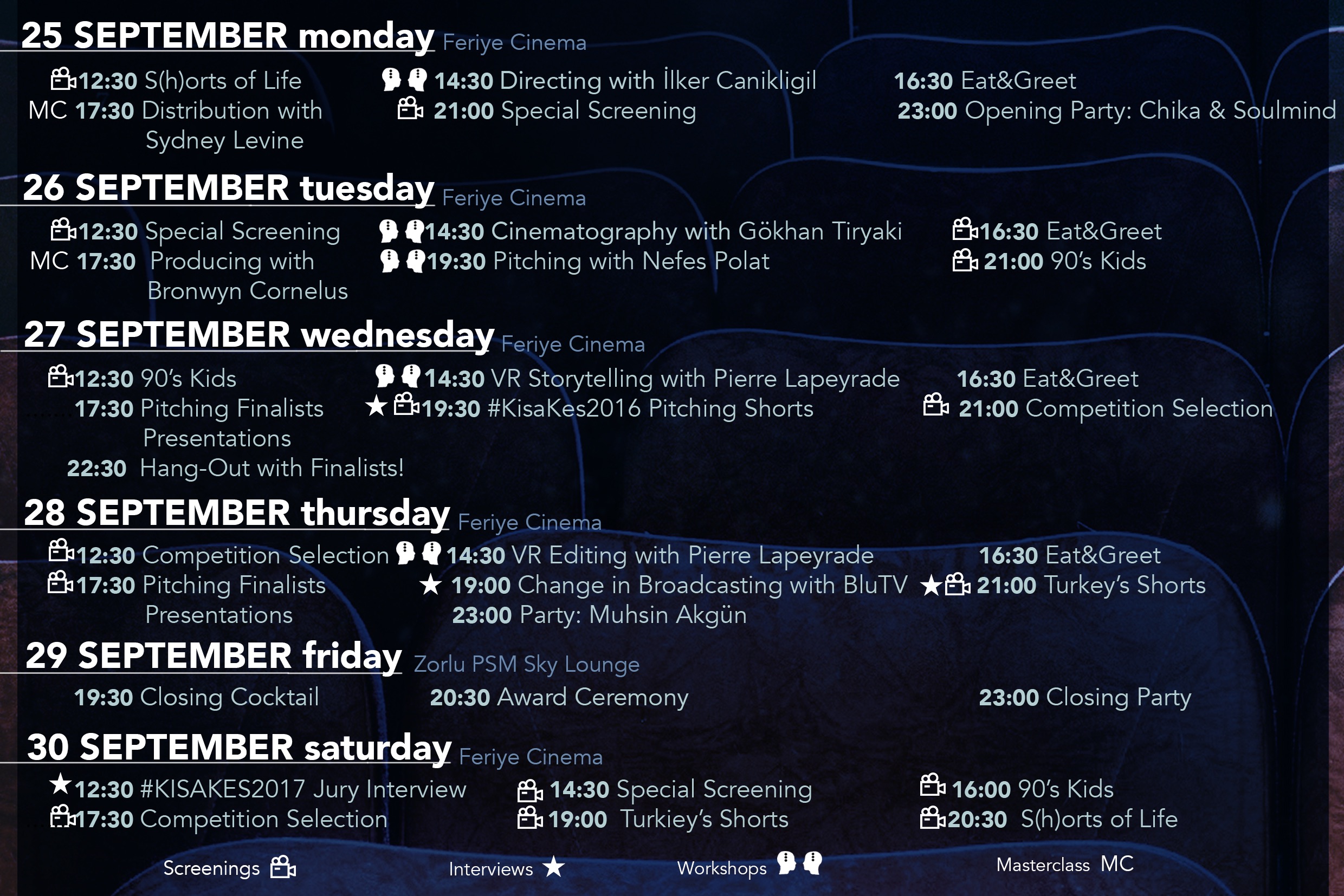 International masters of cinema will talk about their experiences along with workshops and masterclasses; there will also be the chance to meet young talents, film lovers and special guests at networking events and see Turkey's first short film mini-market. After an intense program, participants will enjoy themselves in various events with several dj's.
During the festival there will be simultaneous translation at all events.
For accreditations, please visit: www.kisakes.org/en