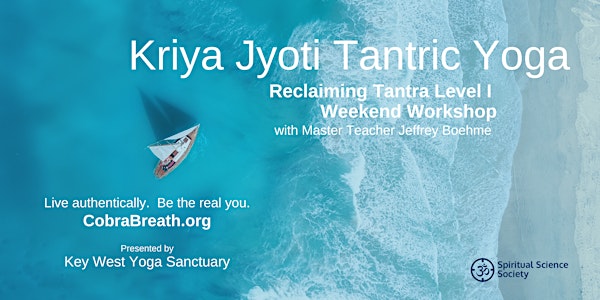 Kriya Jyoti Tantric Yoga - Reclaiming Tantra Level 1 - Key West, FL USA
Expand your horizons. Expand your life. Join us in Key West to explore the life changing spiritual science of Kriya Jyoti Tantric Yoga.
When and where
Location
Key West Yoga Sanctuary 612 Fleming Street Key West, FL 33040
About this event
1 day 7 hours

Mobile eTicket
Master Teacher Jeffrey Boehme is Coming to Key West
Take your yoga to another level
January 28 & 29, 2023 10 a.m. to 5:30 p.m.
Join us for a rare in-person presentation of Level 1 of the Reclaiming Tantra series.
Prepare for Kriya Yoga Initiation ​from the Lineage of Babaji and Yogananda
No experience necessary. Beginning and advanced meditators are welcome.
NOTE: Registration is through Key West Yoga Sanctuary
To register: keywestyogasanctuary.com/schedule
Contact/more info: KeyWestYogaSanctuary.com. - 305.505.0334. - kwyogasanctuary@gmail.com
Standard Admission - $425
Couples/Groups of two - $750
Early Bird through December 31, 2022 - $325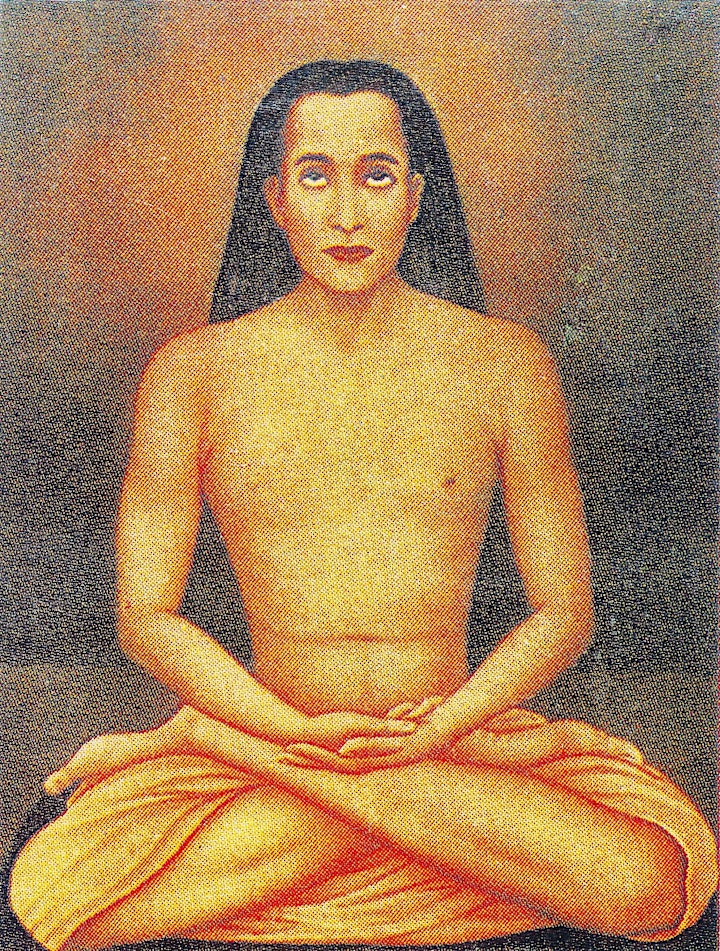 Mahavatar Babaji - the founder of Kriya Yoga
In this workshop:
Learn principles and practices of Babaji's Kriya Jyoti Tantric Yoga
Understand the connection between your sexuality and spirituality
Activate your chakras
Open your energy circuits
Safely increase the flow of Kundalini
Attain true yogic states of consciousness
Use sexual energy for spiritual growth and emotional healing
Clear energetic blocks that impede your progress
Expand your multidimensional awareness
Prepare for Kriya Yoga initiation
Kriya Initiation is an energetic transmission that connects aspirants directly to Mahavatar Babaji, affording the initiate the guidance and protection of the Kriya Lineage. Initiation does not require worship, oaths of allegiance or sacrifice.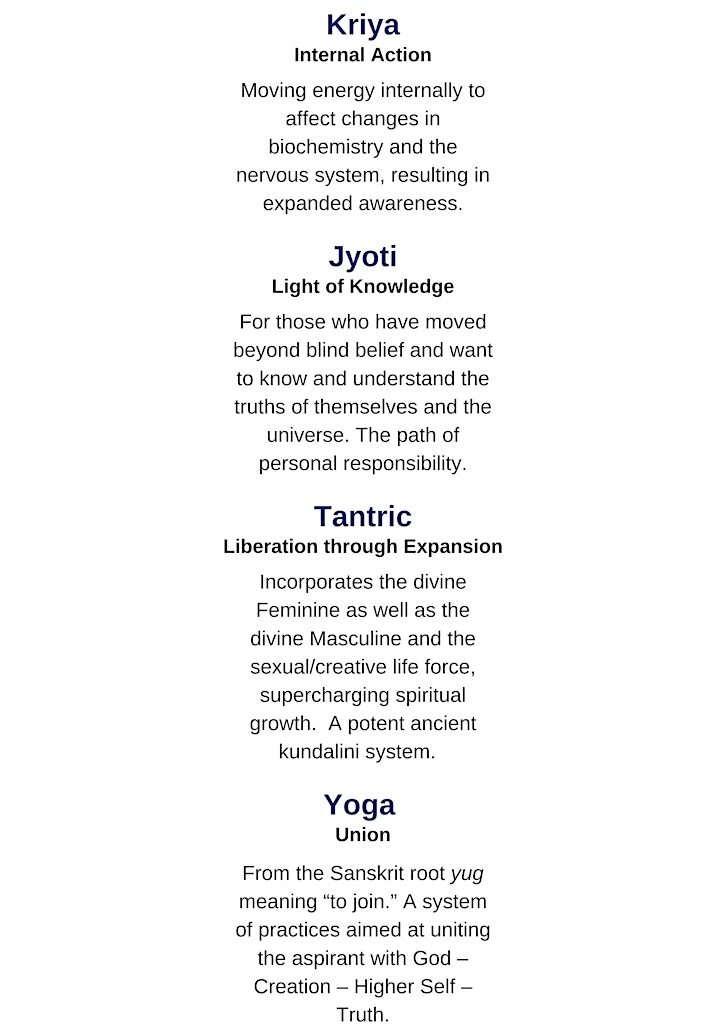 Kriya Jyoti Tantric Yoga - Ancient Kundalini Science
Kriya Jyoti Tantric Yoga is an ancient spiritual science that directly affects your body and brain chemistry. By systematically cultivating divine feminine and masculine energy, creative/sexual life force and kundalini energy, you literally evolve your nervous and endocrine systems, activating dormant abilities and perception mechanisms. As your perception evolves, your world evolves, your life evolves.
Regular practice accelerates evolution on physical, emotional, mental and spiritual levels. You don't have to believe in Kriya Yoga any more than you have to believe in the weights at the gym. If you lift weights, you will get stronger. If you do Kriya practices, you will evolve.
Wounds rise up to be healed. Complexes are resolved. Blocks, boundaries and inhibitions are cleared. Space is opened for energy to flow freely and unfiltered through your being. The true You manifests in joy, power and fulfillment. Spiritual experiences occur spontaneously.
It is a privilege to share these principles and practices with dedicated aspirants. I am humbled to be asked to do so by my teachers. It would be an honor to share them with you.
Much Love to you,
Master Teacher Jeffrey Boehme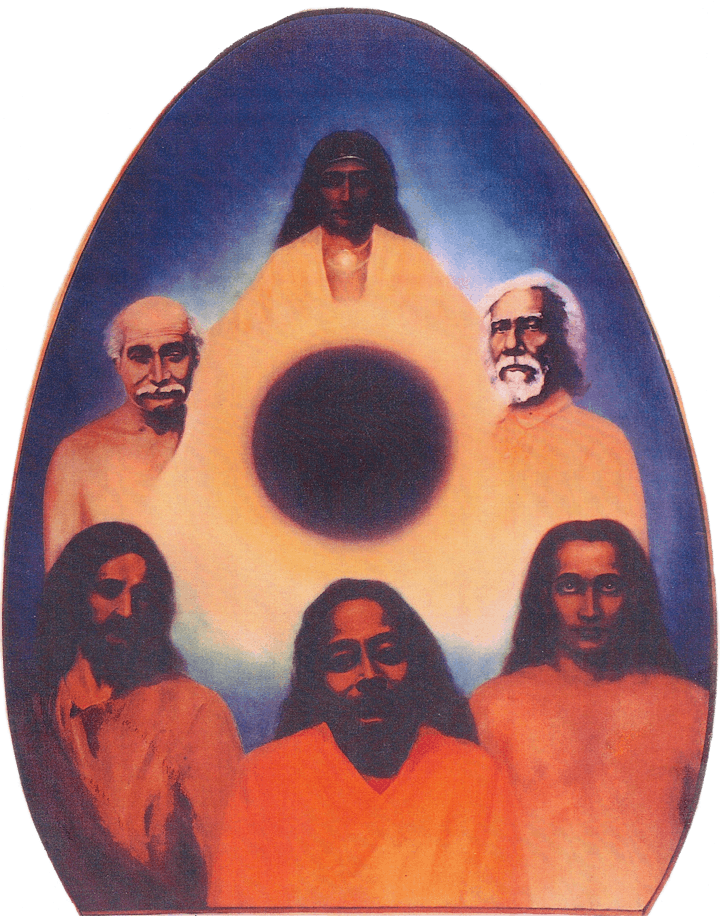 Lineage of Kriya Masters clockwise from the top - Krishna, Sri Yukteswar, Babaji, Paramahansa Yogananda, Jesus and Lahiri Mahasaya
Who Has Time to Meditate for Hours Every Day?
Practice Cobra Breath instead.
In the bustle of modern living, there is not space to retreat to an ashram or temple to meditate for eight hours each day. Yet, everyone has the need for authentic personal and spiritual growth. The Kriya Kundalini Pranayama, known informally as the Cobra Breath, is often called Babaji's gift to humanity because of the profound effects it produces in a short amount of time. Practicing just seven repetitions each day will catalyze levels of profound growth, healing and expansion more common to ashram-temple practice. More repetitions accelerate growth even further.
Teaching was not a goal of mine, but I was honored when my friend and mentor, Goswami Sunyata Saraswati requested that I teach Cobra Breath to others and become a consecrated Kriya Yoga Initiator.
This workshop is prerequisite to learning Cobra Breath and receiving Kriya Yoga initiation. To learn more about this transformational experience, please visit CobraBreath.org

Master Teacher Jeffrey Boehme and Goswami Sunyata Saraswati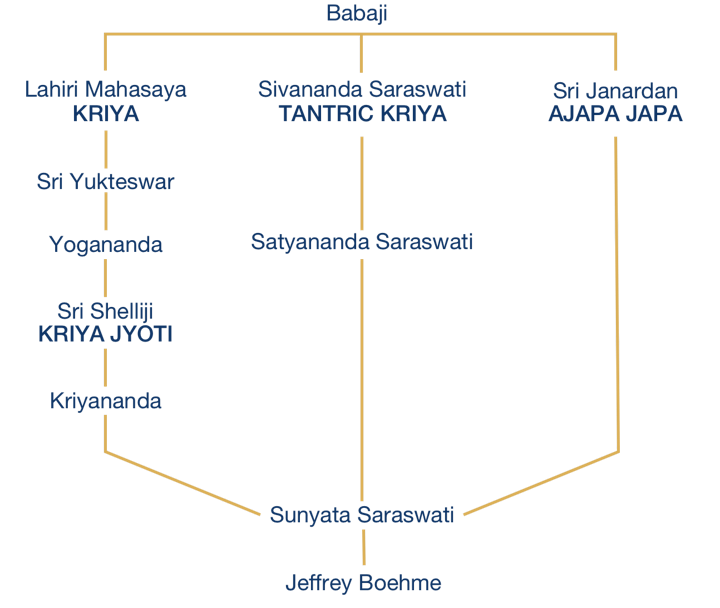 Paying it Forward
"As a Kriya Yoga Initiator, it's very important that you try and make contact with sincere students who want to be connected with Babaji's Kriya Yoga." – Goswami Sunyata Saraswati
Sunyata wrote those words in a letter to me many years ago when I was balking at the idea of being a teacher. Later, I realized the value of the help I had received as I took my first toddling steps down the path of self-awareness. I knew I could never pay back those people for their kindness and generosity, so I wanted to pay it forward.
Much water has flowed under the bridge since then and I have dedicated a portion of my life to this task in my effort to honor Sunyata's directive. It is my profound hope to bring Kriya Yoga Initiation to as many sincere students as possible.
Thank you for your interest.