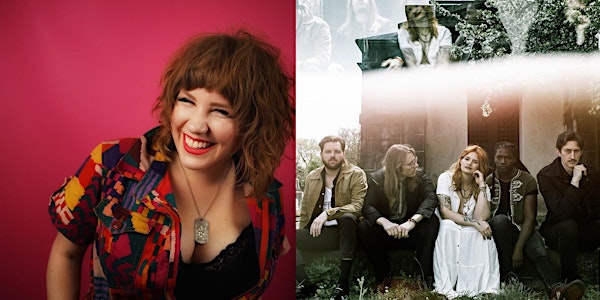 Kristen Englenz & Ghoststories
Performers
Kristen Englenz, Ghoststories
Location
Eddie's Attic
515 B North Mcdonough Street
Decatur, GA 30030
Kristen Englenz & Ghoststories at Eddie's Attic in Decatur, GA!
About this event
Kristen Englenz
Kristen Englenz is a performing singer-songwriter, multi-instrumentalist, and artist based in East Nashville. She paints musical stories of heartache and yearning with a soulful sensibility both intimately aching and defiant with hope. She is also the host of Caterwauling With Kristen. A quirky, informational show on birds and the sounds they make.
Roots music journal No Depression called Englenz's music "stream of consciousness Beat poetry imbued with good-down-home Southern sensibility." And Stomp and Stammer said, "There is a stirring intimacy to these performances that holds you in their grasp."
Ghoststories
GhostStories is an Atlanta-based rock band. Think Fleetwood Mac but with less drama and more tattoos. The brainchild of Jared Humphries, formerly of award-winning band Jared&Amber, our music comes from ideas about faith. Faith in each other. Faith in country. Faith in gods. Faith in ourselves. Losing our faith. And finding something better. Band members include Jared Humphries, Amber Humphries, Taylor Harlow, Luke Robinson, and Samm Darden.