Description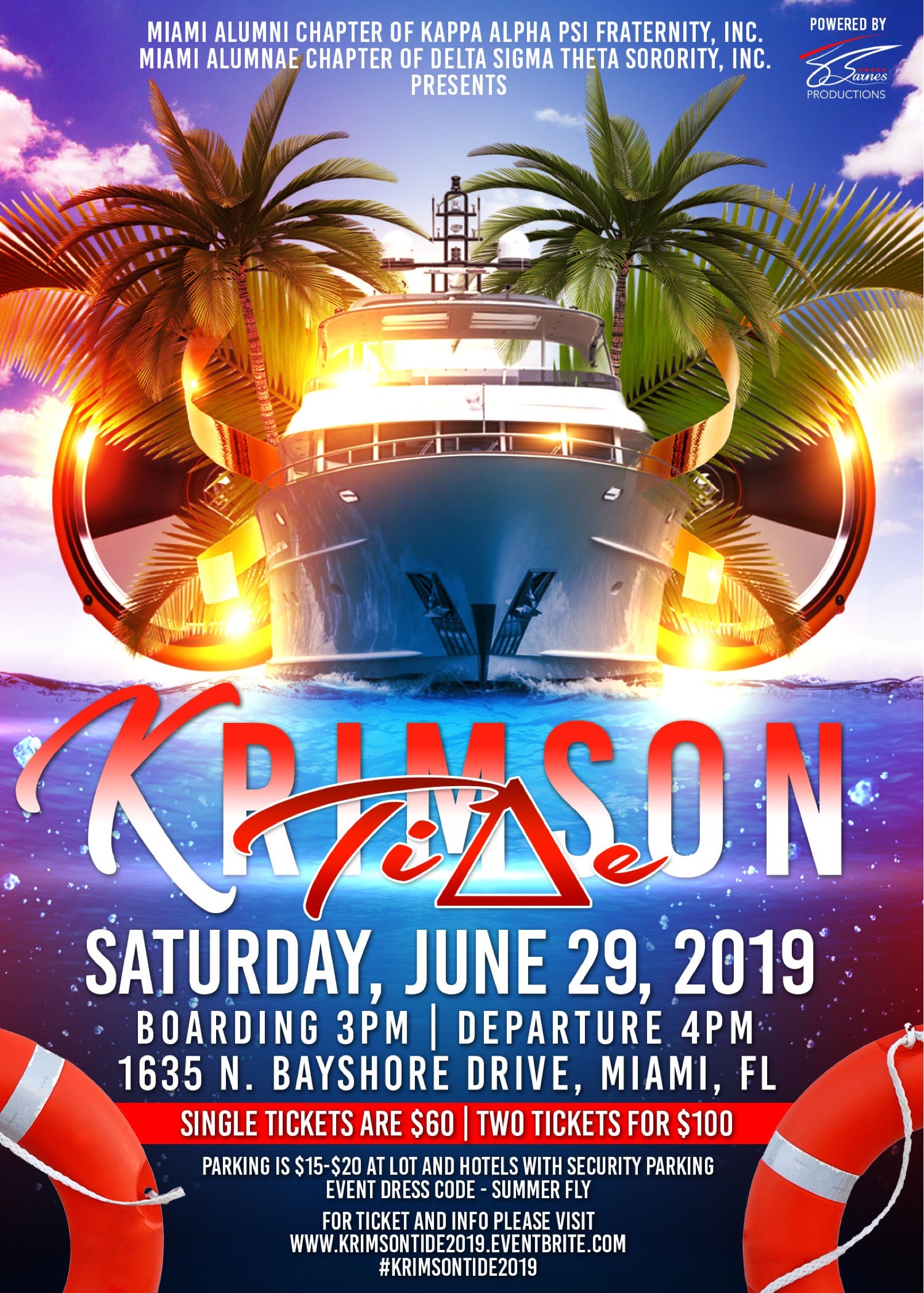 Tony Barnes Productions LLC is a full-service event marketing and productions company. From inception to execution we work closely with our clients in making their dream event into reality. Our company specializes in birthday weekends, fashion shows, networking events, social mixers, event promotions, and brand marketing. Adding a little flare with every touch we take your special moment to the next level. Why be normal when you can be great.
The Miami Alumni Chapter of Kappa Alpha Psi Fraternity, Inc., was chartered November 23, 1946 and seeks to provide a positive atmosphere by which our members can achieve in their respective fields and hold high the true ideals of Kappa. The Award-Winning Miami Alumni Chapter is deeply committed to our youth and continues to encourage education and higher learning through scholarship and tutorial programs. The Miami Alumni Chapter will continue to work with other organizations to better the economic and social conditions of African-Americans in the Greater Miami area. Visit https://www.miamialumni1911.com for more information.

Chartered in 1941, The Miami Alumnae Chapter of Delta Sigma Theta Sorority, Inc., has established itself as a public service organization in Miami-Dade County. The chapter serves the community through projects and programs that are aligned with the sorority's Five-Point Programmatic Thrust and that educate and empower the community. Miami Alumnae has a membership of over 300 and has received local and national recognition for its commitment to community service. For more information, visit https://www.dstmiami.org.