About this Event
Join Dr. Haridass and a team of master teachers to become a KRI-Certified Kundalini Yoga Teacher!
This 2-Module Immersion is held at Sat Nam Foundation's beautiful yoga center, Balance Bethlehem, in Bethlehem, NH.
Dates:
Module 1: May 14 - 25 (May 13, 6:00 pm check in at Balance Bethlehem)
Module 2: July 23 - August 2
Optional Attendance at Sat Nam Fest Berkshires: August 3-9 (Conditions Apply - information below)
THE CURRICULUM
This is a 220-hour course. Our comprehensive curriculum covers both the knowledge needed to teach Kundalini Yoga as well as the practical application of teaching. The content includes the fundamentals of Kundalini Yoga philosophy, teaching methodologies, anatomy and physiology, meditation, personal practice, the ten bodies, and the chakras.
In the Level One Aquarian Teacher training, you will gain a deep understanding of the science of Kundalini Yoga. You will develop the skills to instruct Kundalini Yoga kriyas and meditations. You will practice teaching Kundalini Yoga, participate in early morning sadhana.
SCHEDULE
Module 1:
May 13 | 8 PM : Welcome Tea, Snacks and Meditation
May 14 - May 24: Classes from 8:00 AM - 6:30 PM
May 25 - Departure
Module 2:
July 23 | 8 PM: Welcome Tea, Snacks and Meditation
July 24 - August 1: Classes from 8:00 AM - 6:30 PM
August 2: Day of Seva (We will be doing seva (volunteer work) for a local organization) and Departure
Sat Nam Fest - Optional Attendance:
August 3 - 9: Sat Nam Fest Berkshires & Graduation
Participants in our Kundalini Yoga Teacher Training course are being granted a special free pass to Sat Nam Fest Berkshires in exchange for 2 hours per day of seva (or service) helping with meal service. Seva is an important aspect of Kundalini Yoga and Dr. Haridass is so grateful to be able to incorporate this in to our program. Additionally, you will be able to get all 20 of your required Kundalini Yoga classes if you choose to attend a full schedule of classes at the festival. Meals and accommodations at Sat Nam Fest are not included and will have to be paid for separately.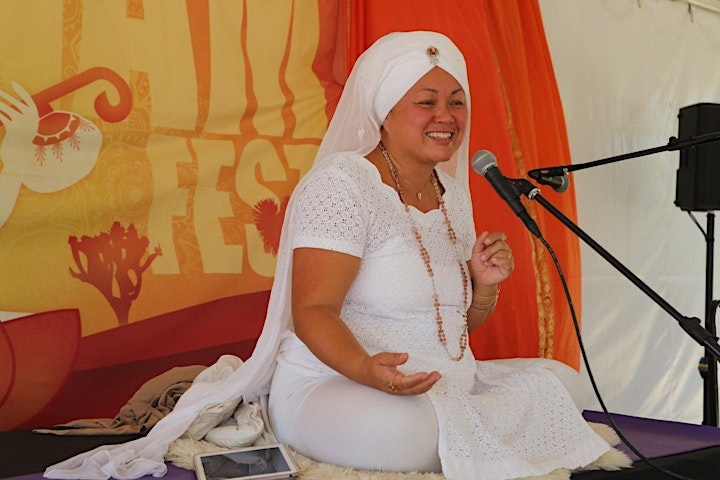 Join us for a magical journey exploring the inner landscape of your mind as we carve out space for your soul.
Being with your soul is the greatest gift you can give yourself.
Being with you, your mind, your soul, your body, and creating the space and the language to simultaneously listen and to observe.
Join us for this dynamic experience where you journey inward to your mind while journeying outward experiencing meditations and postures. Moving the body with your breath, gentle movement, and mental focus creates a complex system of micro-movements that engage the endocrine system to produce hormonal secretions that will alter your body's chemistry producing a new matrix of reality. Combined with your powerful mind's projections and sustained by your increased vitality in your neural network, you have a great chance of living the life you have always dreamt of.
Come with me. Let's go!
We are about to take FLIGHT.
Sat Nam, Dr. Haridass Kaur, Ph.D.
Dr. Haridass will pull together a dynamic team of teachers that will become your family over the course of these two profoundly transformative immersions.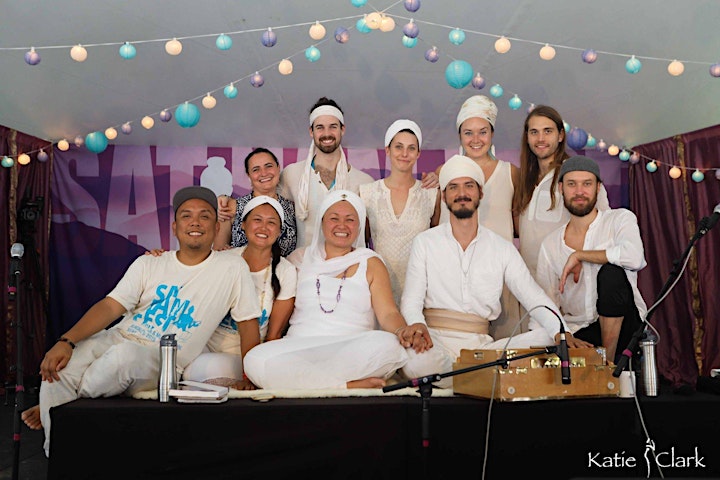 REQUIREMENTS FOR RECEIVING YOUR CERTIFICATION:
Attendance in classes and morning sadhanas at immersion.
Pass the practicum assessment.
Pass the KRI written exam.
Attend at least 20 Kundalini Yoga classes.
Complete a 40-day sadhana.
Create two written papers on yoga courses.
Attend a full day White Tantric course.
Your certification will be from The Kundalini Research Institute (KRI) and Yoga Alliance.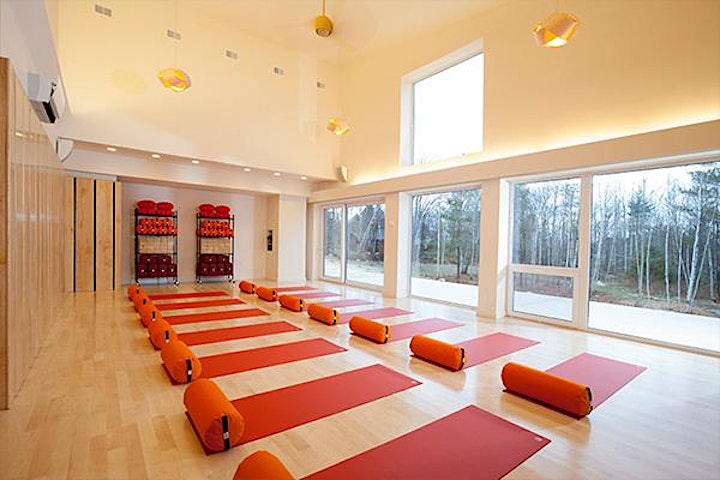 LOCATION:
Your teacher training will be hosted at the beautiful yoga retreat center, Balance Bethlehem, in the heart of Bethlehem, New Hampshire.
Learn more about Balance Bethlehem here: Balance Bethlehem
This course will support the mission of the Sat Nam Foundation. A portion of every registration is donated to the Foundation and it will help fulfill its mission of bringing service to those in need.
TRAVEL:
If you are close enough to drive, navigate to
Balance Bethlehem - 2087 Main St, Bethlehem, NH 03574
The largest airport close to Bethlehem is Boston Logan International: http://www.massport.com/logan-airport/
From Boston to Balance Bethlehem:
By Car: 2.5 to 3-hour drive
By Bus: Concord Coach Lines provides bus service from Boston Logan airport to both Littleton and Franconia, neighboring towns of Bethlehem. We will coordinate picking you up from either location if you take the bus.
https://concordcoachlines.com/stop/littleton-nh/
Manchester-Boston Regional Airport is a bit closer to Bethlehem, but may not have as many flight options: https://www.flymanchester.com/
By Car: 2-hour drive
By Bus: Concord Coach Lines provides service from downtown Manchester to Littleton. You would need to take a taxi from the airport to the bus station.
https://concordcoachlines.com/stop/manchester-nh/
Please feel free to call to discuss your travel plans. We are here to help!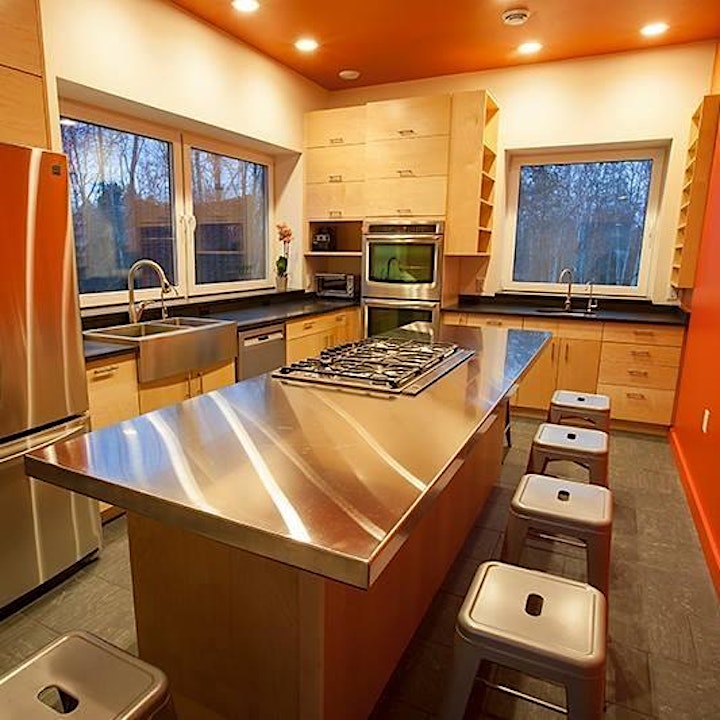 FOOD:
We will be providing a simple yogic breakfast and lunch each day during the training as well as all the homemade Yogi Tea you can drink.
Breakfast will be oatmeal with fruit and yoghurt.
Lunch will be lentils and rice (kitcheree).
For dinner, you can explore local restaurants or are welcome to use our beautiful kitchen at Balance Bethlehem. This will always be available to you if you have any special dietary needs that are not met by the food we provide.
HOUSING:
There are multiple options for your stay in Bethlehem. We will book a few AirBnB properties if you prefer to share space with other people in the training. These are in walking distance from the studio. You can choose a private room or a shared room in one of these properties. You can add the ticket to register for those here in Eventbrite.
Alternatively, you can book your own AirBnB. Note our address to consider walking and driving distances.
Hotels & Inns:
The Mulburn Inn($$$): http://www.mulburninn.com/ - this is about a 5-10 minute walk from the studio.
The Arlington Hotel($$$$$): https://arlingtonhotelnh.com/ - this is about a 5-10 minute walk from the studio.
About a 10-minute drive from Bethlehem are the towns of Littleton and Franconia which have many lovely inns and hotels if you would like to explore a little further out from the training.
We understand that sometimes things come up and you may have to cancel your tickets. We have the following cancellation policy:
– If you cancel your registration before February 15th, your payment will be refunded less $100 fee per ticket.
– If you cancel your registration between February 16th and May 9th, your payment will be refunded less $300 fee per ticket.
– After May 10th, all payments are final and will not be refunded.