Description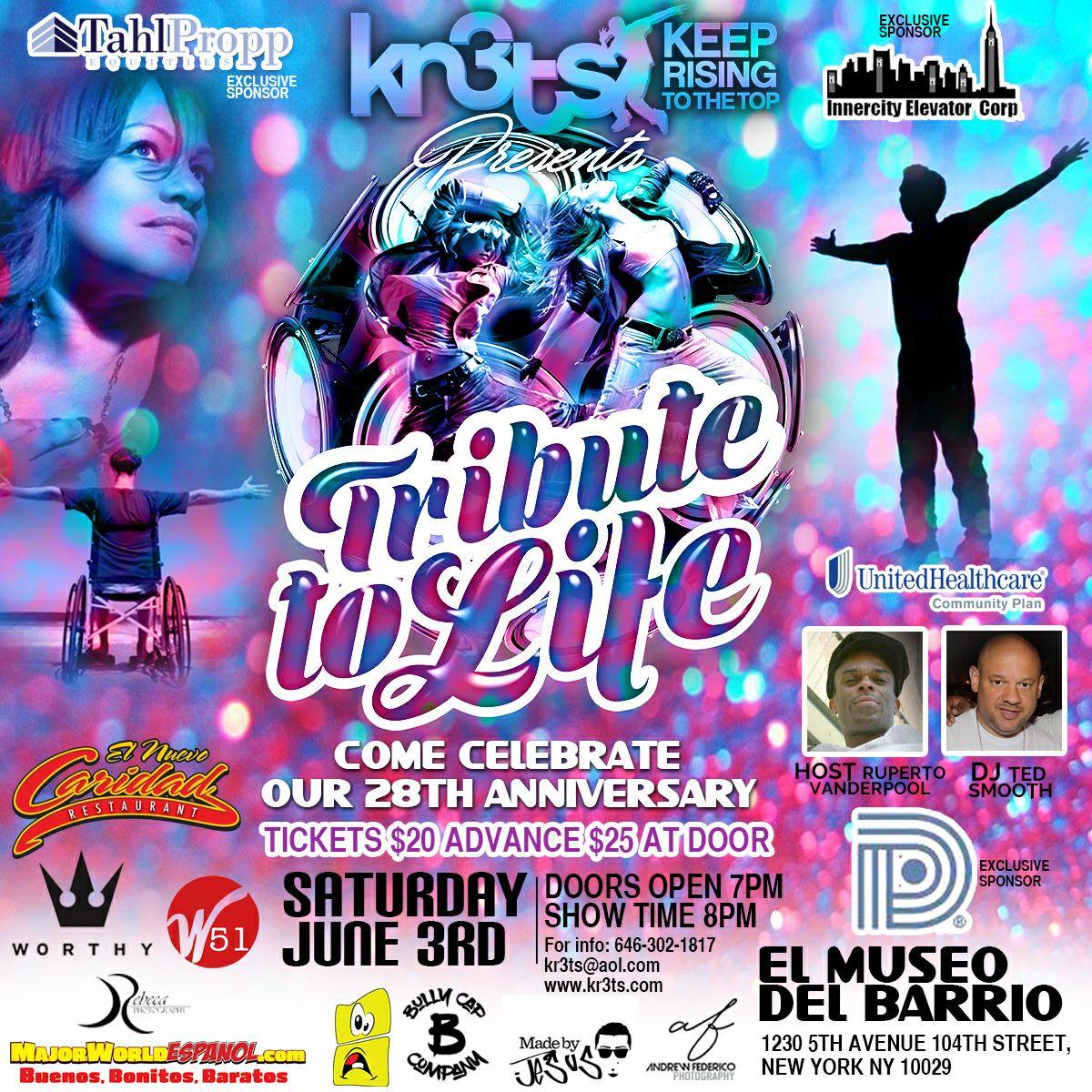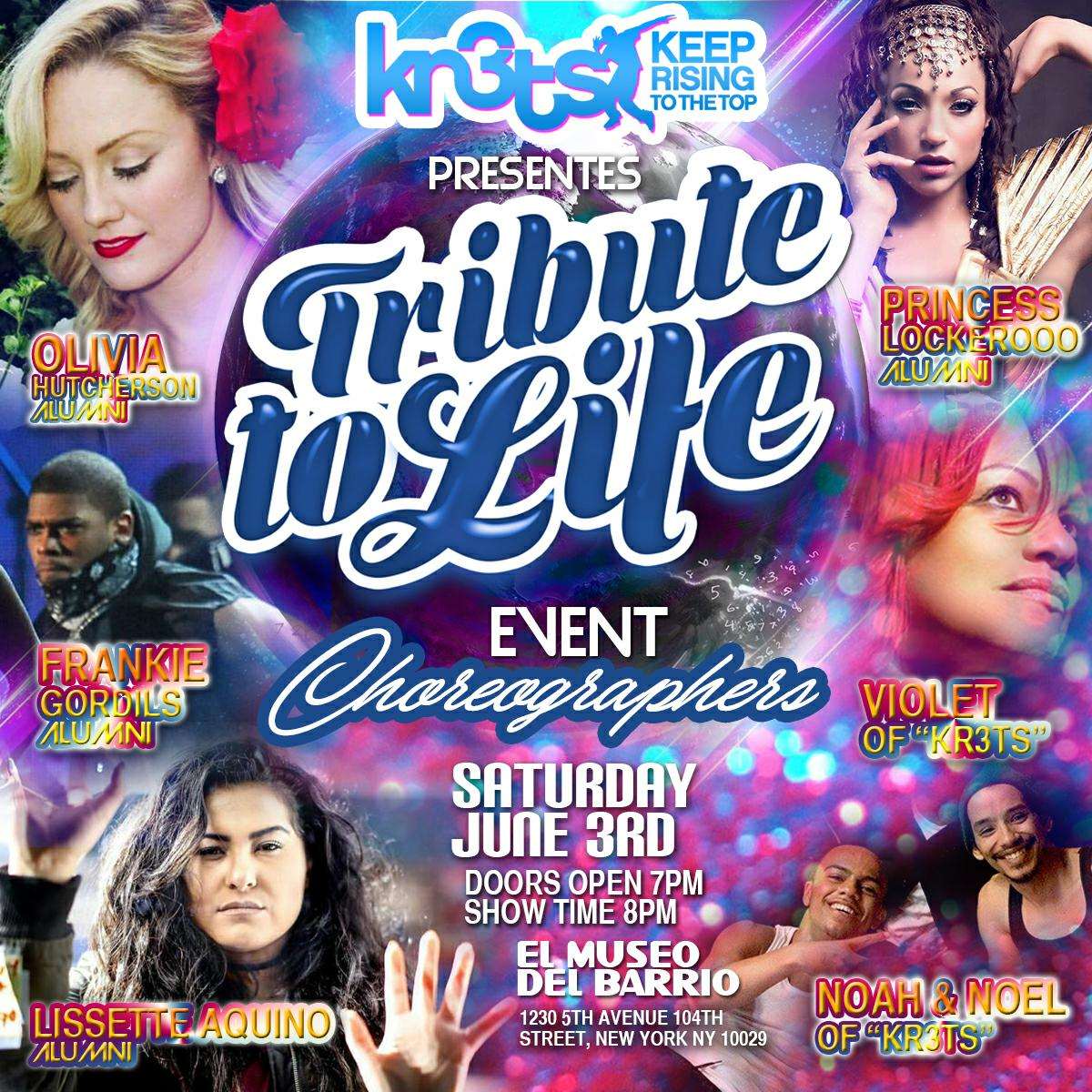 ---
Doors open at 7:00pm
Showtime at 8:00pm
Latin Grammy award nominee for best choreography, Violeta Galagarza returns to El Museo Del Barrio, celebrating the 28th anniversary of Keep Rising To The Top (K.R.3.T.'S.) 'A Tribute To Life.'' K.R.3.T.'S will take center stage in the museum's remarkable 600 seat Heckscher Theatre, Saturday, June 3rd at 8:00pm.

In 'A Tribute To Life,' Violeta will address the current climate of social, political, racial and gender bias. The show will celebrate the triumphant spirit of individuals who have experienced life altering events. Performers will share their personal victories through dance in a healing display of self-expression.

Violeta's commitment to youth empowerment through the arts is evident. For 28 years, her Spanish-Harlem dance program has served as a haven to over 5,000 students. Through the years she has helped countless kids abandon street life to focus on the arts. "Violeta saved my life, she got me out of the gang and helped me focus on dancing," said alum Mike Rivera. At 16 Rivera joined K.R.3.T.'S but was also a member of a notorious street gang. Violeta's mothering spirit led her to personally meet gang leaders and successfully transition him from that lifestyle. Mike's life drastically changed under the direction of Violeta. Mike joined the United States Marine Corps for ten years, served his country and became a positive role model in his community.

Violeta refuses to be counted out and through example embodies what it means to Keep Rising To The Top.
Tickets are on sale now. For details, visit www.kr3ts.com.