About this Event
KPFK and Random Length News present a KPFK Speaker Series featuring Laura Flanders and Sonali Kolhatkar for a conversation on independent media with special guest Greg Palast.
Followed by a discussion on the importance of Independent Alternative Media joined by Random Length News publisher James Allen and the audience.
Independent media operates free of any influence from both the government and the corporate sector. Its objective is to provide information from independent sources, that encourages people to think critically and form their own opinions, making independent media vital for any democracy.
This KPFK Speakers Series is hosted by The Palos Verdes Art Center, a nonprofit community visual arts school and gallery, inspires individuals to create, appreciate and celebrate art.
"Communications Wealth of Nations: How corporations are monopolizing the means of making meaning and how people's media can–and always have–fought back!" - Laura Flanders
"It appears the American media no longer requires that words bear any relationship to truth or to a larger purpose other than peddling rigid and archaic ideologies designed to shock and stupefy audiences." - Sonali Kolhatkar
Laura Flanders is the award-winning host and executive producer of The Laura Flanders Show, a nationally-syndicated TV and radio program that looks at real-life models of shifting power in the arts, economics and politics. Flanders founded the women's desk at media watch group Fairness and Accuracy In Reporting (FAIR) and produced and hosted the radio program CounterSpin for a decade.
She is also the author of six books, including The New York Times best-seller BUSHWOMEN: Tales of a Cynical Species. Flanders was named Most Valuable Multi-Media Maker of 2018 in The Nation's Progressive Honor Roll, and received the Women's Media Center's Pat Mitchell Lifetime Achievement Award for her work exposing diverse voices and new ideas to a national audience.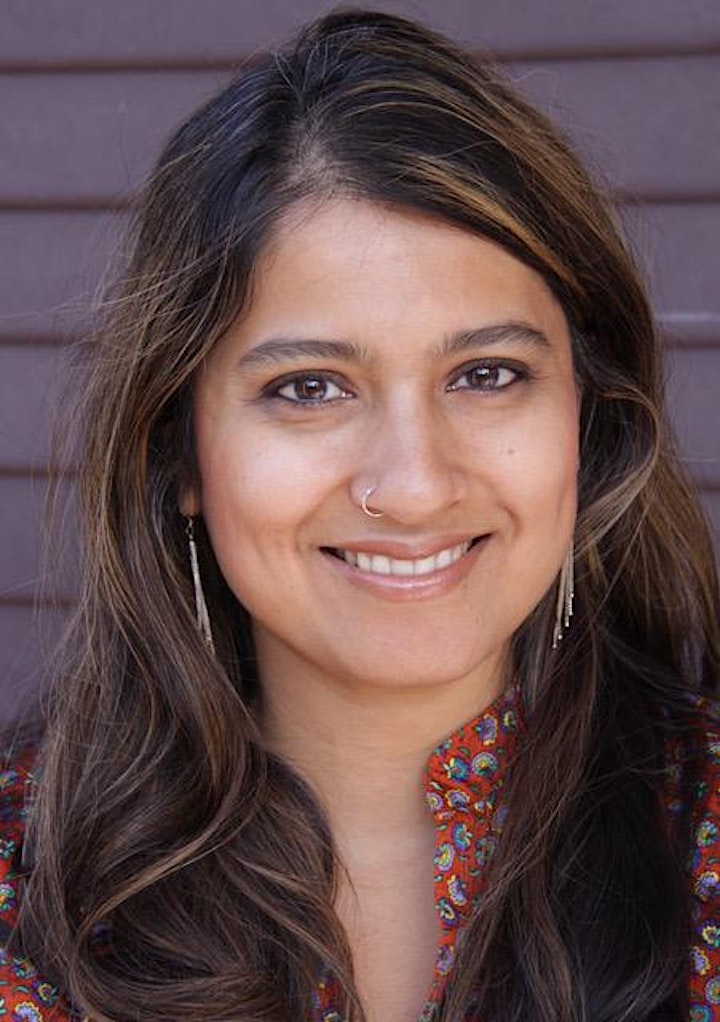 Sonali Kolhatkar is the host and creator of Rising Up with Sonali, a new program built on the foundation of her earlier show, Uprising, which became the longest running drive-time radio show on KPFK in Los Angeles hosted by a woman. Uprising also aired on KPFA in Berkeley and on Free Speech TV. She has won numerous awards including Best TV Anchor from the LA Press Club, and also been nominated as Best Radio Anchor 4 years in a row. She is a weekly columnist for Truthdig.com, and an op-ed writer for teleSUR English. She is the author of Bleeding Afghanistan: Washington, Warlords, and the Propaganda of Silence, and the co-Director of the non-profit group, Afghan Women's Mission.