Kostnadseffektivisering av byggeprosjekter og drift av sykehus, samt digitalisering innen helsesektor

Thursday, February 28, 2019 from 1:30 PM to 4:00 PM (CET)
Event Details
SEMINARET ER KUN FOR INVITERTE GJESTER. 
"Kostnadseffektivisering av byggeprosjekter og drift av sykehus, samt digitalisering innen helsesektor" den 28 Februar kl 14:00. Eventet arrangeres av Business Oulu, OuluHealth, Finnish Partners og Innovator Campus. Foredragsholdere fra både inn og utland kommer. 
Seminaret passer for bedriftsledere, entreprenører, arkitekter, prosjektkonsulenter/rådgivere, innkjøpere. 
Begrenset med plasser - maks 40 personer.
---
Dagens program
14:00               Velkommen - v/ Fatmir Nikqi, Daglig Leder Finnish Partners AS
14:05               SUS2023 – Verdens beste digitale byggeprosjekt - Sykehuset 2023 i Stavanger.
                         Ove Nordstokke, Prosjektleder teknologi SUS2023.
 14:35              Erfaringer ved bruk av 3D Virtuell teknologi i byggeprosjekter -  Sykehusprosjekter fra Finland
Tiina Jouppila,  VR Design koordinator i over 15 år - Sentralsykehuset i Östebotnia i Finland. 
15:15               Bruk av digitalt verktøy i kommunikasjon mellom behandler/ leger og pasienter
Erik Kreyberg Normann, Lege. Over 35 års fartstid i helsesektor. Daglig Leder - Normann Consulting AS
15:35               Oulu Health – Innovativt og godt integrert helseøkosystem
Maja Terning, Spesialrådgiver Business Oulu 
9 Solutions Oy - Markedsleder innen sikkerhets/- kommunikasjonssystemer for pasienter, eldre og helsepersonell
Stefan Anderson, EVP Sales
Peili Vision Oy - VR - smarte løsninger for slagrammede pasienter under rehabilitering
Mikko Kontio, COO
Kipuwex Oy - et IOT produkt som måler smerte hos pasienter uten evne til å selv kommunisere (babyer, anestesi pasienter, funksjonshemmede og eldre)
Marko Höynälä, daglig leder 
16:00               Mingling – DEMO av 4D Systemet
17:30               Avslutning...
 Flere relevante produktleverandører er også utstilt;  Koralli Tuote, Neurosonic, UniqAir mm...
....
---
Praktisk info, ankomst: 
Det går buss 31 fra sentrum av Oslo til Fornebu. Stoppestedet er IT Fornebu. Kom til hovedinngangen i Technopolis resepsjonen og følg skilting, eventuelt ring Fatmir 45 05 53 53 om du ikke finner frem. Om du kjører bil kan du parkere i P-huset eller i sidegatene.
---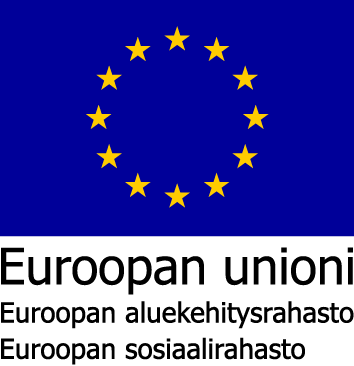 When & Where

Finnish partners / Technopolis
Martin Linges Vei 25
0139 Fornebu
Norway


Thursday, February 28, 2019 from 1:30 PM to 4:00 PM (CET)
Add to my calendar
Organiser
Vi er en konsulent bedrift med virksomhet i Norden og med hovedfokus på forretningsutvikling på tvers av industrier og sektorer. 
I 2018 etablerte vi Innovator Campus, et forretningssenter og showroom på Fornebu, hvor flere samarbeidspartnere innen bl.a. helsesektor, teknologiselskaper, leverandører, byggherrer, entreprenører, arkitekter og prosjektkonsulenter møtes for prosjektsamarbeid.
På senteret er det installert Norges første høyavanserte 4D BIM CAVE teknologi som viser prosjektene i fullskala 1:1 format.