Korean Templestay & Temple Food Cultural Week - Session 2 (1:30pm~3pm)
Description
Flavors and Stories of 1,700 Years' Tradition,
Korean Temple Culture, It Is More Than What You Imagine
We invite you to join us in experiencing Korean templestay and tasting Korean temple food right here in New York City! A wide range of events, from exhibitions, mini workshops, lectures, cooking demonstrations, to tastings, will provide memorable experiences and learning opportunities about Korean templestay and temple food to anyone who is interested.
Woodblock Printing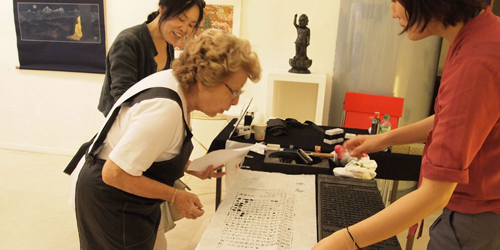 Experience woodblock printing from the ancient times! Buddhist scripture books used to be assembled by carving the letters on woodblocks, pressing the woodblooks on paper, and binding the papers together. Try woodblock printing with a passage from the Heart Sutra, the most widely read Buddhist scripture in Korea, and the image of bicheon, a flying fairy that delivers the sound of Buddha. The flying fairy is often engraved on Buddhist temple bells in Korea.
Lotus Flower Making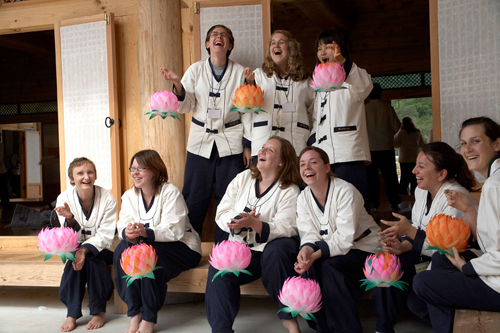 Choose colorful petals made out of traditional Korean paper hanji and attach them together to create a beautiful lotus flower. Lotus flowers bloom in the midst of mud and signify purity and beauty that rise above the worldly muddy waters. As we create a lotus flower, let us also cleanse our foolish mind in the hopes of achieving enlightenment.
Print on Hand Fan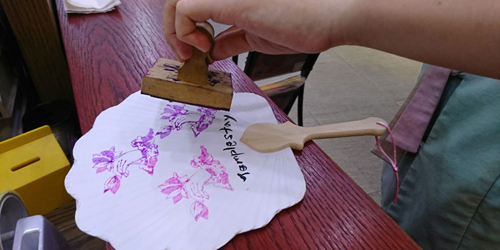 Decorate a hand fan shaped like a lotus flower with stamps of traditional patterns used in Korean Buddhist culture. Experience a part of Korean tradition by creating your own one-of-a-kind hand fan.
Tea with Monk
A cup of tea with a word of comfort
One of the special moments during a templestay in Korea is conversation with a monk while you share a cup of tea together. This is an opportunity not only to bring up your questions about Buddhism but also to discuss your concerns and worries that arise in life in general.
Taste Korean Temple Food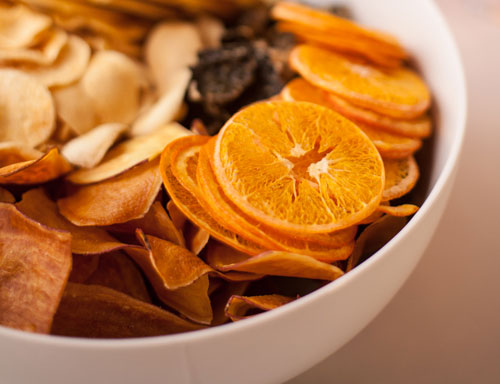 Through the Korean templestay program, participants have a chance to experience the meditational tradition of Korean Buddhism that has been passed down for over 1,700 years and to reflect on their own lives in the midst of beautiful nature. With the practice of Korean temple food, participants will learn to eat the necessary amount of food in whole and to keep mindful of the body and mind, which goes beyond the act of eating.
Visit www.koreantemplefood.com for more information
Venue: The Gallery @ Astor Center