Korean Innovation Pitch Night
Description
We cordially invite you to join us for an exclusive sneak peek at pioneering technology from Korea!
Please join us for an evening of networking and pitches from Korea's most promising tech startups to a panel of Silicon Valley investors and industry experts.
KIC Silicon Valley and USMAC invites you to mix and mingle with like-minded entrepreneurs, VCs, Angels and other exclusive members of Silicon Valley's tech community at the beautiful venue at DLA Piper, Palo Alto.

---
The program for the evening:
5:30 pm - 6:00 pm Check-in, registration, food, drinks & networking.
6:00 pm - 7:30 pm Welcome & introductions from KIC & USMAC, followed by company pitches and panel feedback.
7:00 pm - 8:00 pm Closing networking reception with food and drinks!
---
Meet the companies:

SPRYFIT is a platform for fitness challenges. Using any wearable device and fitness app, our virtual fitness communities help people achieve their health goals through collaboration, competition, and cash prizes. We combine the underutilized health data of wearables and smartphones with the motivating power of money.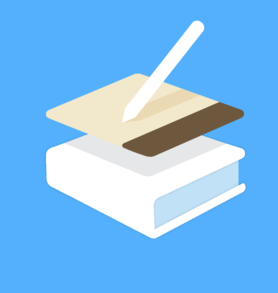 Flexcil has solved pains in note-taking and reading on digital instruments by providing a humanized document solution for students, researchers, professors, and engineers. Flexcil is now pre-installed on every iPad in every Apple retail store worldwide since Tim Cook announced education iPad launching 27 Mar 2018. Flexcil provides floating notepad to easily take drag & drop notes and notes you take are referenced back to the sources to keep track.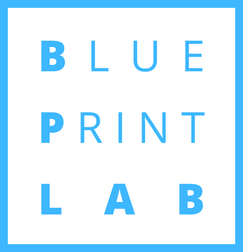 BluePrintLab is an AI powered software company in the 3D Printing space that allows designers and engineers to create templates that are fully dynamic and customizable. From glasses to medical devices to mass customized consumer products, BluePrintLab software removes the biggest obstacles to making 3D Printing manufacturing more accessible, efficient and profitable. The software consists of 3 main components: design tool, AI algorithms and output optimization.
We are here to make 3D printing manufacturing more simple and easy.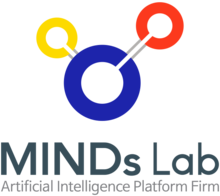 MINDs Lab is an Artificial Intelligence platform firm. With its own AI platform, maum.ai, MINDs Lab offers flexible AI solutions in the forms of Chabot, AI contact center solutions and AI education services. MINDs Lab's own AI engines are developed by its own research team and being ready to be plugged and played according to customer's needs. maum.ai has been widely used by financial, banking, electronics government and manufacture sectors.

Smart Clay, Smart Play! We combine clay products with digital learning experiences to enhance kid's development and creativity.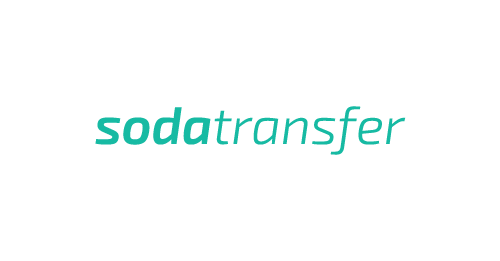 SodaTransfer is an international money transfer service that helps expats send money to Asia faster, cheaper and better.

BLH Aqua Technology is a water enhancement company. Our Cleantech product - Aqutonix - helps growers increase their crop yield while decreasing their use of water, pesticides and fertilizers.
---
Meet the moderator: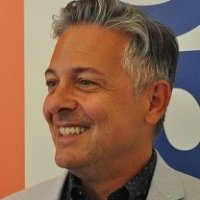 Alfredo Coppola, Co-CEO, USMAC | ALFREDO COPPOLA is the Co-CEO at the US Market Access Center, the longest-standing high-tech business incubator in Silicon Valley for foreign companies seeking to successfully enter the Silicon Valley and the greater US Markets. Alfredo joined USMAC in 2004 as a management consultant and then joined the management team in 2008 as Director of Business Development, where he expanded USMAC's partner programs and introduced the "Go Global" Silicon Valley market accelerator program. Alfredo has over 20 years of business development and management consulting experience in the information technology sector. He has advised over 150 early-stage technology companies in his career and he also worked with large multinationals such as Adobe, Microsoft, Nortel Networks, Deloitte and PricewaterhouseCoopers. Prior to US MAC, Alfredo was president and co-founder of two Canadian digital media companies, where he established offices in Ottawa, Toronto, and San Francisco, California.

---
Meet the panelists: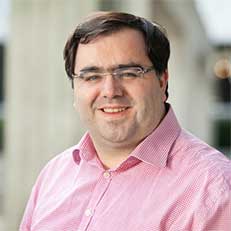 Nuno Goncalves, Founder & Managing Partner at Strive Capital | NUNO GONCALVES is Founder and Managing Partner of Strive Capital, a new breed of venture capital firm that helps mobile app players with significant early user traction reach their next level. Nuno is Strive Capital's Managing Partner & Director and has over 20 years experience in the mobile industry. He is currently a Partner with Delta Partners Group, focused on its Investment and Corporate Finance units. Previously, he was McKinsey & Co's Senior Expert for Telecom, Media & Technology in Asia-Pacific and a member of its Leadership team. Before that, he was GSM Association's head of Strategy, Corporate & Business Development, where he was responsible, among other things, for: shaping the industry agenda with the GSMA Board and managing its Board Strategy Committee; leading core strategic initiatives for the industry – e.g. Personal IM, .mobi; leading business development with vendors and other ecosystem players; as well as creating the GSMA's first ever equity venture. He started his career in IT as an analyst/coder. Nuno is a frequent speaker at key industry gatherings such as the Mobile World Congress, Mobile Asia Congress, JP Morgan Company Access Days, Deutsche Bank's Access Asia and Access China, among many others.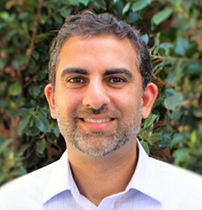 Neil Shroff, Orion Capital Group, Angel Investor | NEIL SHROFF has a diverse background with 20 years in mergers and acquisitions, executive management, and management consulting experience. In his early career, Neil was a management consultant at SRI (formerly Stanford Research Institute) International and then an SRI spin-off consulting firm where he focused on developing strategic recommendations for numerous clients in the biotech, medical device, and material technology industries. Subsequently, Neil managed a manufacturing portfolio company of Jefferies Capital Partners where he led the company's swift turnaround and created a division which led to his next venture, a manufacturing design and outsourcing firm. During his ownership, Neil acquired two strategic companies and led the sale of the company.
Following the sale, Neil started Orion Capital Group, a boutique M&A firm and continues to get the itch to start new companies. Most recently, Neil has started an online education company that was recently acquired and then served as the CEO of a venture-backed DNA sequencing startup that merged with another industry player.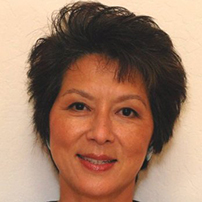 Catherine Chiu, Group Director at Alliance of CEO's | CATHERIN CHIU has deep experience in venture and angel investing, corporate development/ acquisitions. Experienced in helping companies shape value proposition, business model, and pivot points. Active in angel investing; well-reputed in angel circles. Broad relationships in the angel and venture community for deal sourcing, syndication and due diligence. Frequently serve on pitch panels to provide strategic feedback to startup companies.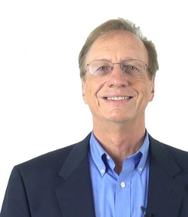 Jim Connor, Sand Hill Angels | JIM CONNOR is a member of the Sand Hill Angels, CEO of First Focus Learning Systems and Producer/Host of the talk show Game Changers Silicon Valley ( www.GameChangers.TV ). He serves as a board member of Liftopia, Tabtor, KMVT Silicon Valley Media, the Angel Capital Association and Startup Learning,
Jim has been involved as an investor and advisor to emerging technology companies since 2007, currently serves as President of First Focus Learning Systems and is the Producer and Host of Game Changers Silicon Valley, a weekly technology interview about innovation. Previously he was President of JPMorgan SymPro providing treasury and portfolio management software solutions. His experience has focused on providing the institutional investor with the tools to analyze, manage and evaluate the performance, risk and compliance of investment and debt portfolios.
Please be sure to RSVP if you wish to attend as this is an invite only event!
---
Special thanks to our hosts DLA Piper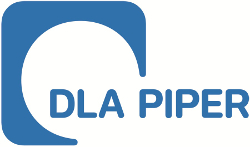 And our partners at Korea Innovation Center