Korean Festival Houston Raffle Fundraiser

Thursday, September 17, 2015 at 7:30 PM

-

Saturday, October 17, 2015 at 6:00 PM (CDT)
Event Details
Enter the Houston Korean Festival Raffle Fundraiser for
the chance to win a
Pair of Round Trip Airline Tickets on Korean Air!
Proceeds from the Raffle will go towards planning of the 2016 Korean Festival
Other prizes include:
(3x) The Grove $150 Gift Cards 
(http://www.thegrovehouston.com)
(1x) Praderia Steaks & Churrascaria $100 Gift Card 
(www.praderia.com)
(1x) Family Membership to Houston Museum of Natural Science 
(http://www.hmns.org/)
(1x) Family Membership to The Museum of Fine Arts, Houston 
(http://www.mfah.org/)
 (1x) City Pets $200 Gift Card 
 (https://www.facebook.com/City-Pets-100137743373348/timeline/)
 (1x) Overnight Stay for 2 Guests at Coushatta Inn 
 (http://www.coushattacasinoresort.com/)
 (1x) VIP Superpass to the Anime Matsuri Convention 
(http://www.animematsuri.com/)
(1x) Deluxe Getaway Package at L'Auberge Casino Resort
 (L'Auberge Casino Resort)
 (2x) Autographed baseball from Hank Conger of Houston Astros
 (Houston Astros)
 (1x) Private Trek for Two to Machu Picchu 
 (Discover Satori)
 (1x) Age-Defying Night Cream 
 (http://www.nerium.com/)
 (1x) Four tickets to the Rockets/Pelicans Game 10/19/2015 
 (Houston Rockets)
  ...and more to be added!
---
Each raffle ticket has an equal chance of winning, and there is no limit to the number of tickets available for purchase. Raffle sales will end promptly at 6:45PM day of the festival.  Winners will be chosen at 7:50PM day of the festival. If not present, winners will be notified by e-mail within a week to schedule pick-up.
Please check our website (www.koreanfestivalhouston.org) for the latest updates. 
Korean Air tickets are subject to certain terms and conditions.
---
Korean Air - Experience Excellence in Flight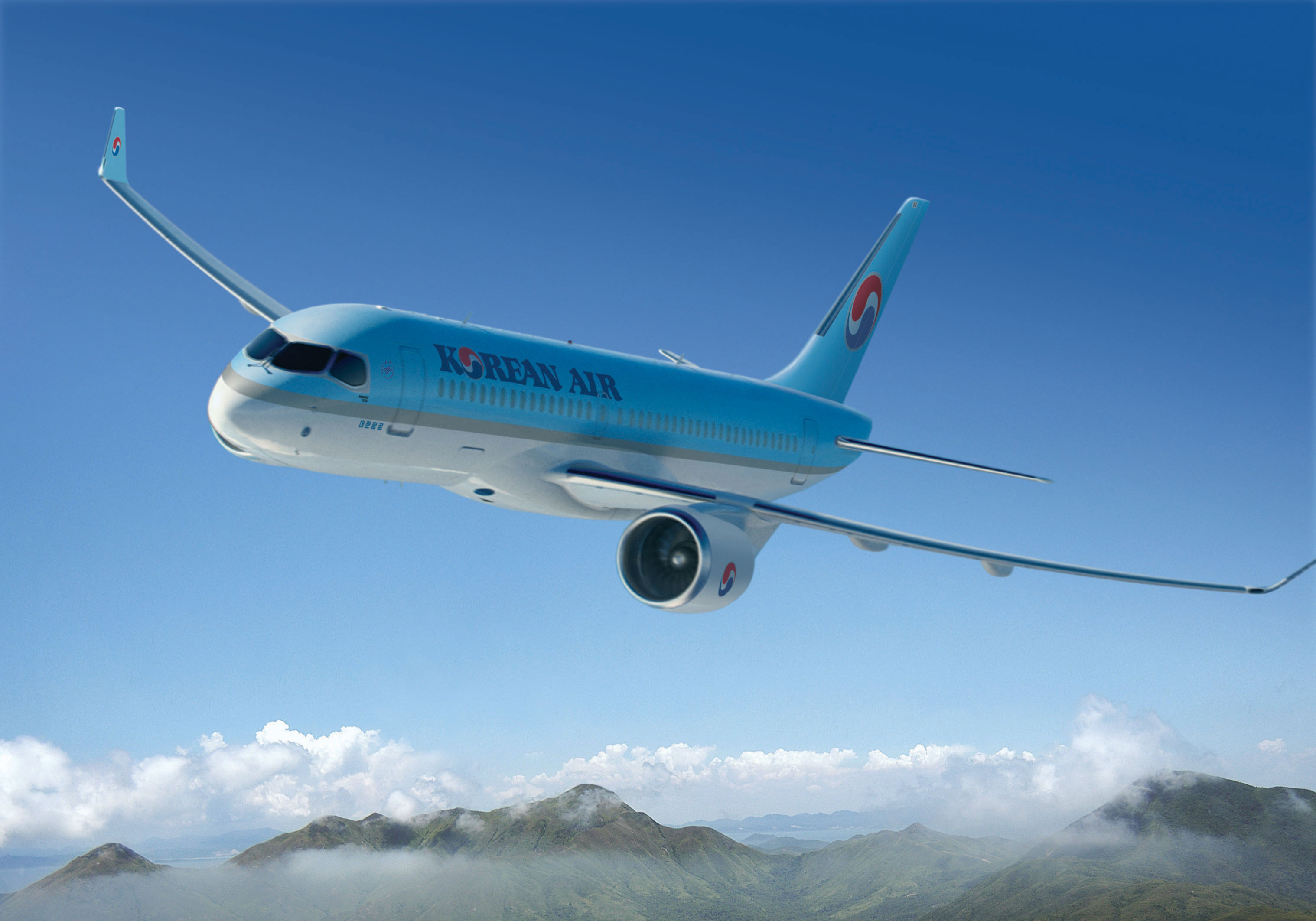 As a leader in the global transport network, Korean Air is performing a pivotal role in further enhancing Korea's progressive reputation around the world. As always, Korean Air's goal has been in 'Excellence in Flight' and to be recognized as an industry leader by promoting sustainable growth through strengthened competitiveness and by being able to quickly and flexibly respond to market changes and customer needs.
The Grove - Discovery Green Park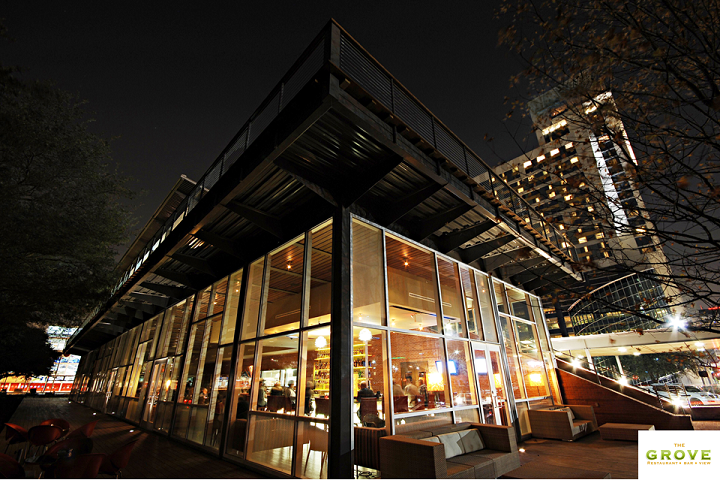 The Grove restaurant offers a new and exciting urban dining experience unlike anything else in downtown Houston. Ideally located on the South end of Houston's 11.8-acre urban park Discovery Green, the legendary Schiller Del Grande Restaurant Group's latest offering is a one-of-a-kind setting for gatherings of all sizes and types. The Grove is the definitive see-and-be-seen culinary hotspot in Houston's urban core and has redefined downtown dining since opening in January 2008. 
Praderia Steaks & Churrascaria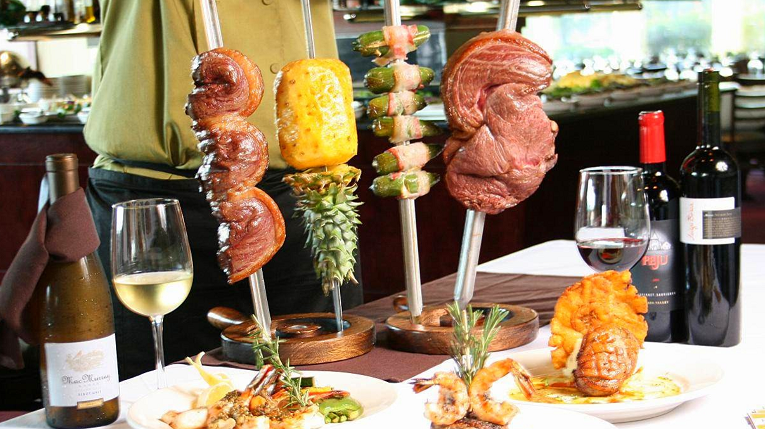 The New Generation of Brazilian Steak House-

Pradaria is the first and only Churrascaria Restaurant that combines Continuous Service "Espeto Corrido" & South-American Home Style & Contemporary A-La-Carte. Pradaria means "prairie" in Portuguese, and refers to the characteristics of the Pampas flat land in Southern Brazil and Argentina, where Gauchos herd the cattle allowing to them roam freely on the prairie. Gauchos developed the technique of slow roasting the meat on large sticks over a log or coal fire, flavoring only with salt and the natural flavor of the wood charcoal smoke. Pradaria keeps the old tradition by using only premium meats and the same cooking technique used through generations by the Gauchos.
Houston Museum of Natural Science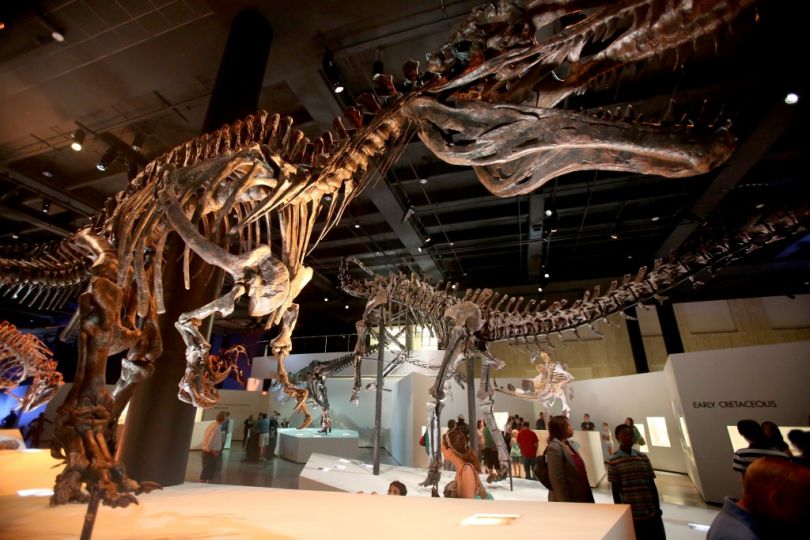 Founded in 1909, the purpose of the Houston Museum of Natural Science has always been to "enhance in individuals the knowledge and delight in natural science and related subjects."  The Family Membership includes: membership benefits for two adults and up to four children and grandchildren age 18 and under; unlimited free admission to HMNS exhibit halls year-round; free admission to the permanent exhibitions at the new Houston Museum of Natural Science at Sugar Land; discount admission to all ticketed special exhibitions, the Cockrell Butterfly Center, the Wortham Giant Screen Theatre and the Burke Baker Dome Theatre; 10% discount on all merchandise in all Museum shops; and more!
The Museum of Fine Arts, Houston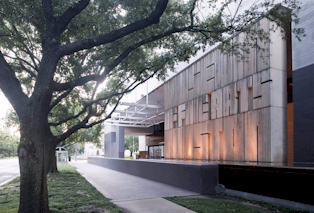 Located in the heart of Houston's Museum District, the MFAH is a dynamic cultural complex comprising two gallery buildings, a sculpture garden, visitors center, library, movie theater, gift shop, café, two art schools, and two house museums.
City Pets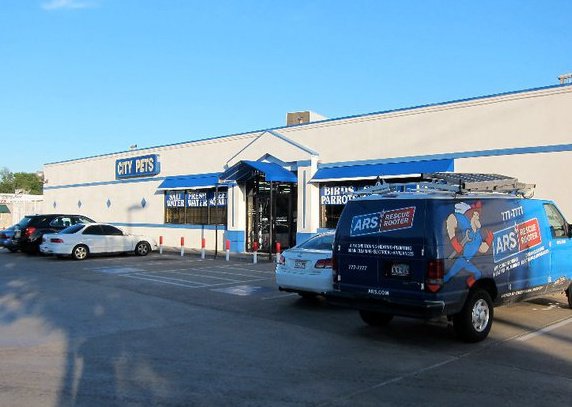 City Pets is innovative pet store that prides itself on a vast amount of dry/live good selection. We strive to be leaders in providing quality products at a great price. When you come to City Pets, its an unique experience no other store can provide. We have a large selection of freshwater fish, saltwater fish, corals, birds, and much more. There are always new shipments of livestock each week. We usually receive at least eight shipments of fish a week from throughout the world. We do offer custom order tanks and products. We welcome you to drop by and just check us out.
Coushatta Casino Resort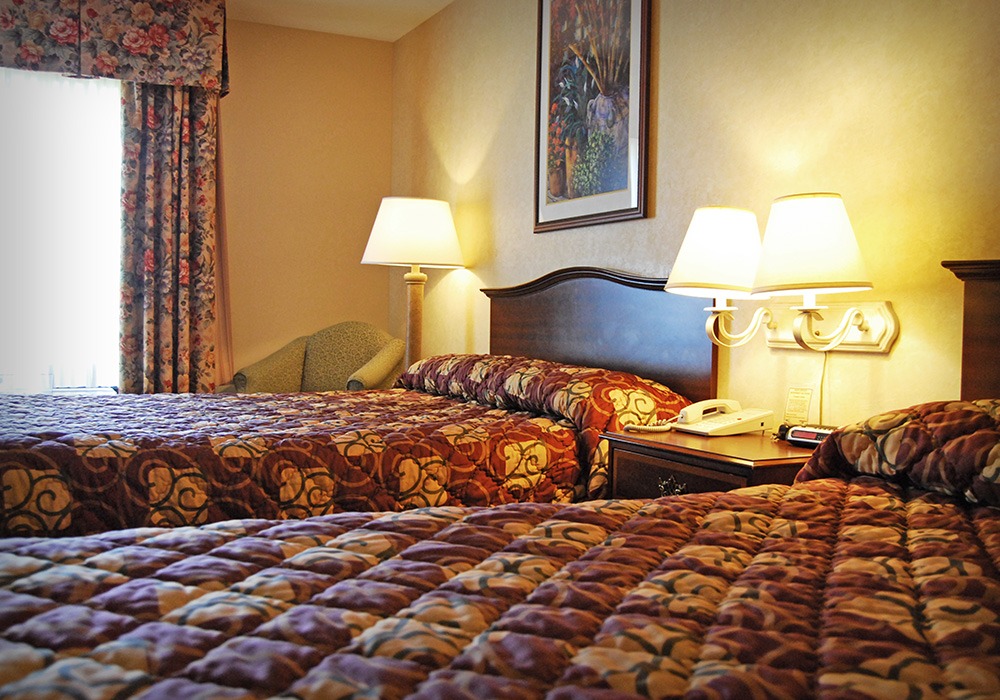 Louisiana's premier casino resort features a 100,000 square foot gaming floor, luxurious hotel rooms, a luxury RV resort, fabulous restaurants, live entertainment and more. Opened in 1995, Coushatta Casino Resort today is a magnificent complex that employs 2,600 people and remains an integral part of the area's economy.
Anime Matsuri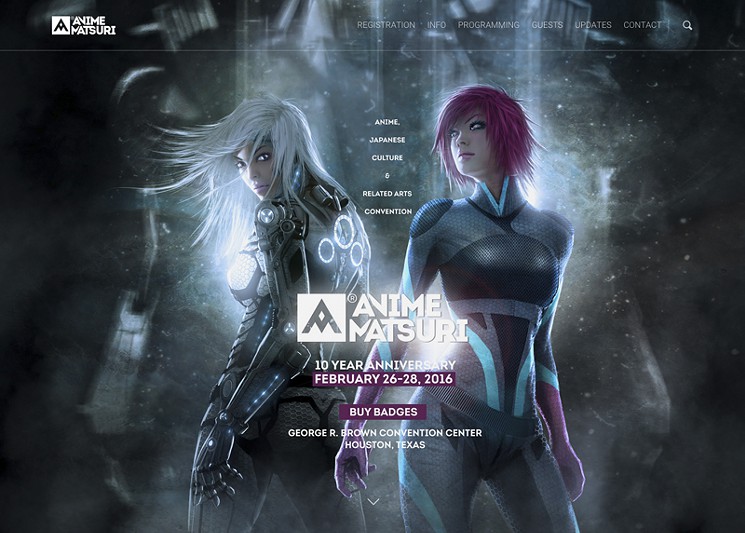 Anime Matsuri is an annual anime, Japanese culture and related arts convention based in Houston, Texas. Whether it's cosplay (costume in play), music, fashion, anime, art, or collectibles; you name it, we've got it! We strive to bring the latest and greatest from Japan's catwalks, anime studios and concert stages, over to our own backyard here in the United States.  Anime Matsuri's inaugural event began in 2007. Since then, Anime Matsuri has grown to over 19,000 attendees, and is the 9th largest anime convention in North America!
When & Where

Discovery Green
1500 McKinney Street
Houston, TX 77010


Thursday, September 17, 2015 at 7:30 PM

-

Saturday, October 17, 2015 at 6:00 PM (CDT)
Add to my calendar
Organizer
The Korean-American Society of Houston (KASH) is a non-profit organization dedicated to promoting Korean culture to encourage deeper interactions between the Korean-American Community and the greater public. We achieve our mission by hosting events that support local businesses, facilitate professional networking, and showcase the arts. Our efforts culminate in KASH's annual flagship event – the Houston Korean Festival.