Korean Entrepreneur & Founder Series - Overcoming Business Hurdles

Friday, August 16, 2013 from 4:00 PM to 6:00 PM (EDT)
Event Details
Korean Entrepreneur & Founder Series
Launching and Managing Successful Business for Korean Startups and Entrepreneurs - Overcoming various legal, tax, IP and investment hurdles
한인 창업자, 기업가들의 성공적인 현지 사업운영을 위한 설명회
This Korean & Entrepreneur Founder Series is being held to provide Korean startups and entrepreneurs with valuable insight on overcoming the commonplace hurdles of starting and growing a new enterprise.
Some of the topics that will be discussed during this event will include: 
Legal (including incorporation, contracts, etcs)

Business & Founder Tax 

Startup Capital Raising 

Intellectual Property

 
Time

Topic

Speaker

 4:00 – 4:10 

Reception


 

4:10 – 4:13

Opening

Moderator

4:13 – 4:18

Welcoming Message

President KOTRA N. America

4:18 – 4:33

Overview of IP Desk & HR Services

Joseph Juhn & Janice Cho

4:33 – 4:40

Introduction of Guest Speakers

Joseph Juhn

4:40 – 4:55

What an entrepreneur should know: type of business, tax issues, basic IP matters

 

Sonwha Lee, Esq.

4:55 – 5:10

Experience with Noom – How I Did it

Saeju Jeong

5:10 – 5:25

Crowdfunding – A New Way of Raising Capital for Your Business

Sang Lee

5:25 – 5:45

Legal Issues involved in Investment

Sonny Whang, Esq.

5:45 – 5:50

Q&A

 

5:50 – 6:00

Closing & Networking

Joseph Juhn
SPEAKERS 
Sonny Whang (Associate General Counsel, Olayan America, a Private Global Investor)
Sonwha Lee (Of Counsel, Jacob, Medinger & Finnegan, LLP)
Sang Lee (CEO, Return on Change, an investment funding platform)
Saeju Jeong (CEO, Noom Inc. New York City-based mobile application startup)
SPEAKER PROFILES
Sonny Whang, Esq.- Associate General Counsel to Olayan America
Sonny Sung Chul Whang is Associate General Counsel to Olayan America, the US presence of a private multinational enterpriseand global investor with roots in Saudi Arabia. He is responsible for review and negotiation of all legal documentation for Olayan's multi-billion dollar US and emerging market investments in private equity, real estate private equity, hedge and venture capital funds, as well as direct investments in public and private equities and real estate.  Until 2004, Mr. Whang was a partner in the Corporate Department of Phillips Nizer LLP, a New York City law firm. Prior thereto, Mr. Whang was a corporate associate with Fulbright & Jaworski's New York office and Bingham McCutcheon's Boston headquarters working extensively with startup and growth companies as outside general counsel and venture capital funds in connection with their portfolio investments.

Mr. Whang has served on the coaching staff for the US National, US National Collegiate and Trinidad & Tobago National Teams in international competition including the World Championships and Pan Am Games, and is a co-author of "Taekwondo - The State of the Art" published by Random House. Mr. Whang is a founding Board member and served as the first President of the Korean American Community Foundation.
Mr. Whang received his A.B. degree in East Asian Studies from Dartmouth College, his J.D. from Cornell Law School, and his Master of Laws (LL.M.) degree from New York University School of Law. 
Sonwha Lee, Esq. - Of Counsel, Jacob, Medinger & Finnegan, LLP  
Ms. Lee focuses her practice primarily on corporate transactions and securities matters. Ms. Lee has over a decade of diverse experience in all aspects of sophisticated corporate transactions, including Mergers & Acquisitions, joint ventures, private equity, hedge fund and venture capital investment transactions, securities regulations and corporate governance. She also advises both established and emerging companies on licensing collaboration and strategic alliances, from development to marketing deals involving a broad range of intellectual property asset-based transactions. She also frequently advises corporations and investors on ongoing general corporate and day-to-day operational matters. In that capacity, she routinely reviews and advises clients on real estate, financing, and commercial contracts.
Prior to joining JMF, Ms. Lee was a senior associate in the corporate department of the international firm of Ropes & Gray LLP and the founder and principal of Lee & Associates Attorneys at Law PLLC. Ms. Lee serves as Legal Chair of the Asian Association of the Alternative Investment Professionals, a non-profit professional organization, and also FTA HelpDesk Legal Advisor for the KOTRA. Ms. Lee received her J.D. from the University of Pennsylvania Law School, where she was the Executive Articles Editor of the Journal of International Economic Law, and received her Bachelor of Arts degree in Political Science from Duke University, magna cum laude. Ms. Lee holds bar licenses in New York, New Jersey and Massachusetts.
Sang Lee - CEO of Return on Change & Executive Director of CF50
Sang Lee is the founder and CEO of Return on Change, an online funding platform providing high-impact startups with the ability to crowdsource capital while fostering a powerful community of supporters and investors. Under his leadership, Return on Change has become a leader within the crowdinvesting industry, actively developing a diverse set of tools and robust platform to ensure both quality and ease of use. His previous experiences as an structured finance investment banker with WestLB AG and BNP Paribas, provide him with a wealth of expertise in financial regulation, business, and financial structuring. Additionally, he has significant experience in the advisory and execution of more than $10.0 Bn equivalent of energy transactions in North America.  Sang strives to educate innovative entrepreneurs about crowdinvesting's immense potential to provide startups with critical early stage capital as well as everyday investors with the opportunity to become involved in the most disruptive companies.
Saeju Jeong - CEO of Noom, Inc. 
Saeju Jeong, Co-Founder & CEO of Noom, Inc., provides the core of the Noom spirit and drive. His entrepreneurial journey started at age 19 in Korea, when he established BuyHard Productions, an independent music label chosen as the most promising e-business in Korea in 2001. After early success in Asia, his ambition led him to global markets and New York, where he was the sole representative of an international music company. Saeju was able to build the team for the Asian tour of the Broadway musical "Bye Bye Birdie," without knowing anyone beforehand. Despite his other interests, Saeju has always pursued technology, studying Electrical Engineering at Hong Ik University, working as an IT specialist in the Korean defense industry for 3 years, and completing a variety of IT certifications. At Noom, Saeju contributes his integrity and passion to the team, investors, partners, and users. Saeju is always the loudest guy at the lunch table, cheering on the team's daily accomplishment and celebrating progress. He truly believes Noom's diverse culture is the reason it has succeeded globally. 
Please direct your questions to Joseph Juhn at KOTRA IP Desk: juhn.kotra@gmail.com / 212-826-0900
HOSTED BY: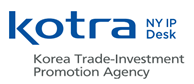 KOTRA is a Korean government agency focused on facilitating Korea's economic development through various trade promotion activities such as overseas market surveys and business matchmaking.  KOTRA maintains more than 113 Korean Business Centers in 78 countries in the world.
KOTRA New York Intellectual Property (IP) Desk was launched on June, 2013, as part of KOTRA and Korea Intellectual Property Office's joint effort to assist Korean companies with IP-related issues. Some of IP Desk's services include educating Korean companies on IP rights and US IP law, financial assistance for patent and trademark filing, and providing early strategic guidelines for companies involved in IP disputes, among others.  
____________________________________________________________________________________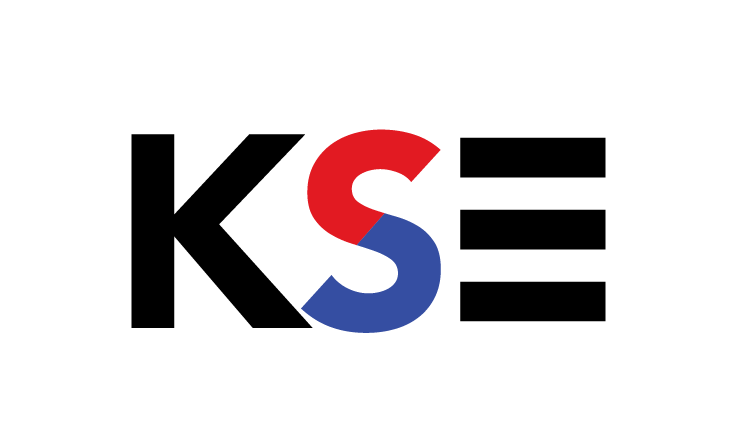 The Korean Startups & Entrepreneurs (KSE) meetup group was created to bring together Koreans and those of Korean heritage who are passionate about startups and entrepreneurs.  KSE was created to give people the opportunity to network, share ideas, and bring great businesses to life in an otherwise fragmented Korean entrepreneurial population. We believe that it is during these regularly scheduled meetings that knowledge transference and serendipitous collaborations occur. Ultimately, KSE aims to develop this community into a cross border hub between the U.S. and Korea to be able to bring the best of both worlds together and create a powerful group for the startup community.
Have questions about Korean Entrepreneur & Founder Series - Overcoming Business Hurdles?
Contact KSE
When & Where

KOTRA
460 Park Avenue
4th Floor
New York, NY 10022


Friday, August 16, 2013 from 4:00 PM to 6:00 PM (EDT)
Add to my calendar