Korean AR-VR Innovation Pitch Night
Description
Please join us for an evening of networking and pitches from Korea's most promising AR-VR startups to a panel of LA's hottest investors and industry experts.
KIC Silicon Valley and USMAC invites you to mix and mingle with like-minded entrepreneurs, VCs, Angels and other exclusive members of LA's vibrant AR-VR community at the beautiful venue at Phase Two in Culver City.

---
The program for the evening:
5:15 pm - 6:00 pm Check-in, registration, food, drinks & networking.
6:00 pm - 7:00 pm Welcome & introductions from Alfredo Coppola from USMAC & Gregg Katano from Phase Two, followed by company pitches and panel feedback.
7:00 pm - 8:00 pm Closing networking reception with food and drinks!
---
Meet the companies:

DUCOgen, ranked in K-Global 300 (List of start-ups with high growth potential selected by the South Korean Government), believes that with a right approach, education can be edutainment. Established as a joint venture with Danish corporation, our core educational philosophy is Learning by Doing, where students learn by participating in activities. We are a pioneer in providing interactive solutions using new media such as Cloud, VR and AR, and we aim to provide our service worldwide. We provide cloud-based VR/AR edutainment services in all-in-one package, composed of software and hardware.

GIANTSTEP is a creative studio making visual content using a real-time engine. We started as a VFX company working in feature films, commercials, music video, and television over the last 10 years. We are extending our specialty to the new media to bring out our unique perspective in an immersive environment.

Naviworks has been a creator of the world's most advanced simulation software and VR contents for both military training and entertainment for the last 18 years of its journey. Naviworks' technology portfolio includes VR game, serious game, simulation which meet the diverse needs of the growing customers of B2G, B2B and B2C markets. Seeking client-oriented thinking, technology innovation, and active partnership, Naviworks will become your valuable partner to make the world advantageous with you.

Realgam is a global leading startup company that makes force-feedback on human's wrist and many joint parts to interact physically with virtual things in VR-AR-MR.
We make virtual force real!

YouVR - Democratizing 3D Space Scanning without 3D scanner!
Real estate and asset have been tried to be digitized using 3d scanner, 2d camera and computer aided design. However, all these methods are either too expensive, limited in dimension and visual information or time and labor intensive preventing extensive real-world application even though great needs. Using AI and advanced computer vision technology, YouVR revolutionizes 3d space scanning using only smartphone and 360 camera which enable 10x affordable, 5x faster digitization platform easy and simple enough to fits the market needs and workflow of real estate, interior design and construction.

---
Meet the panelists: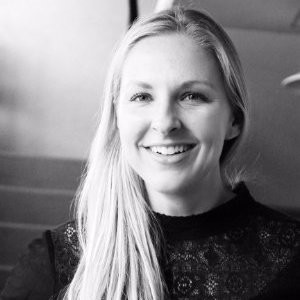 Abby Albright
Abby is a Co-Founder of the WXR Fund, a platform that helps early stage founders to connect with industry leaders across tech, venture capital, and media. The focus today is on female-led startups in emerging technology (AR/VR, AI, Blockchain). Prior to the WXR Fund, Abby was a Fellow focused on the AR/VR ecosystem at Mucker Capital, a seed and series A venture capital firm in Los Angeles. Before venture capital, Abby held roles in business development and strategic partnerships at Daqri, a leading augmented reality software and hardware technology company, and Mass Relevance (acq. by Spredfast), an enterprise software platform that led innovation in interactive social media marketing through unique partnerships with Twitter & Facebook. She has a BA from University of California at Berkeley and most recently attended Wharton at University of Pennsylvania for her MBA. Abby is also an active advisor to several startups for which she has assisted from formation through to seed funding from corporate investors and venture capital sources.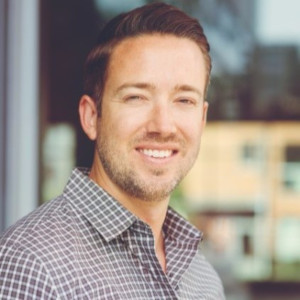 Doug Lorenzen
Doug is CFO of Talespin, a top Virtual & Augmented Reality product studio in Santa Monica, California. He is responsible for capital campaigns and strategy and has relationships with several top funds in the AR-VR sector. Talespin is building high ROI, immersive products for Fortune 500 companies. VR & AR are tools that will define the future of work.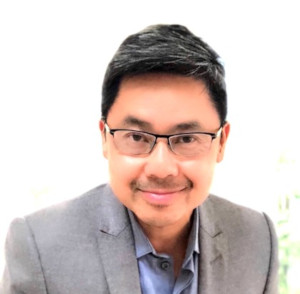 Dr. Benjamin Tran
Dr. Benjamin Tran specializes in cross-border M&A advisory, private equity, and merchant banking services. Prior to co-founding Ziple Holdings, he served as president of an Asia-based JV with Brean Murray Carret & Co., a New York-based investment bank that has transacted over 100 IPOs/APOs/SPACs and raised over $4B for U.S. and Asian companies. Ben is also an active follower of AR-VR technologies and he is currently evaluating investment opportunities in the sector.
---
Co-hosts: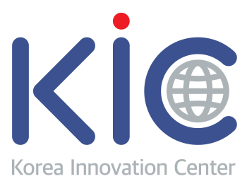 ---
Event Partners: