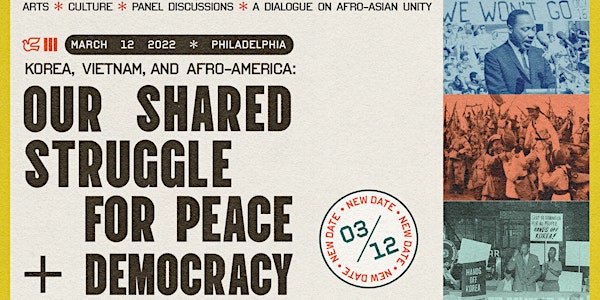 Korea, Vietnam, and Afro-America: Our Shared Struggle for Peace & Democracy
What do young people see as their place in the world? How do they see their role in determining its, and their own, future?
When and where
Location
Asian Arts Initiative 1219 Vine Street Philadelphia, PA 19107
About this event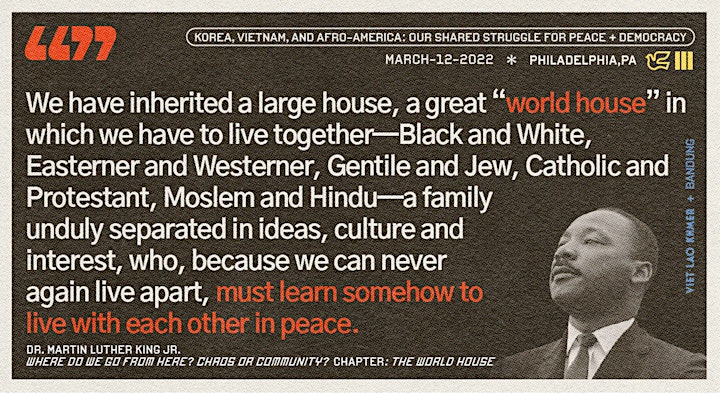 It has been 55 years since Martin Luther King Jr., in his stand against America's war in Vietnam, called for "a worldwide fellowship that lifts neighborly concern beyond one's tribe, race, class, and nation" for peace, freedom, and the elimination of poverty. On Saturday, March 12, the Bandung and VietLaoKhmer reading groups will lift up and build upon King's vision in an event which will remember the Korean and Vietnam Wars and inspire a whole generation of Philadelphians to take up responsibility for a better city.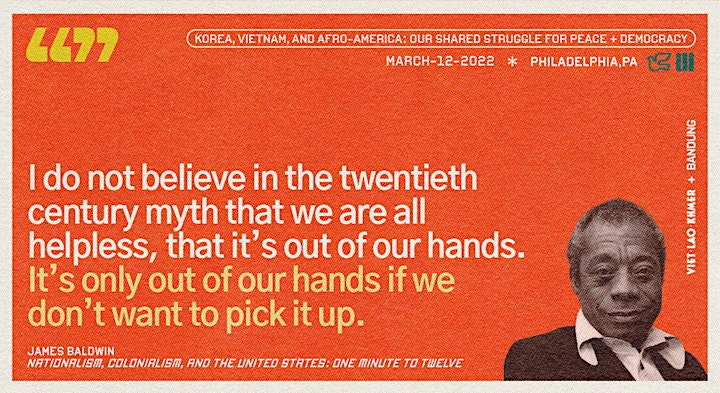 This will be an in-person event at the Asian Arts Initiative and live-streamed to the VietLaoKhmer Facebook page. The day's programming will consist of panel discussions, a screening of King's Beyond Vietnam: A Time to Break Silence speech, an Afro-Asian dialogue among religious & political leaders in Philadelphia, and cultural performances. Through this one-day event, we strive to present to the young generation of Asian Americans the opportunity to learn of and inherit the great traditions of the Asian anti-colonial struggles and Black Freedom Movement for a better future.
Help us bring these histories of common struggle and King's vision of positive unity to 2022 by donating to our event.
All contributions will go towards the venue cost, cultural performers, and event pamphlets.
You can stay updated on the event on our event website.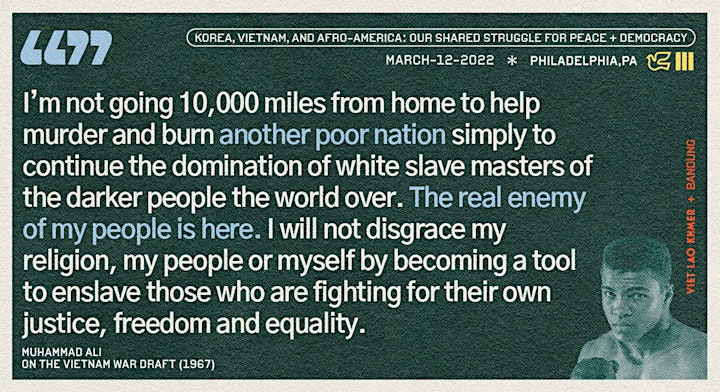 ***
In accordance with the city of Philadelphia and Asian Arts Initiative's Covid-19 guidelines, we have made the following updates to our event policy:
Masking will be required at all times indoors, for attendees, speakers, and performers. Proof of vaccination will not be required to attend the event in person. Contact tracing will also be conducted for all attendees.