About this Event
In conjunction with the tech crunch "Disrupt SF 2019", KOTRA (Korea Trade-Investment Promotion Agency) is happy to partner with SF:Asia in hosting a pitching event on the 1st of October, 2019 at the Nixon Peabody LLP. The event will also be sponsored by Nixon Peabody LLP. The objective of this event is to introduce startup communities from South Korea to the San Francisco Bay Area startup market. Also, the startup groups from South Korean will get to meet and greet other San Francisco Bay Area investors, venture capitalists and angel investors. SF:Asia gladly looks forward to hosting this fabulous event.
Please come and meet with 25 promising companies from Korea. Technologist, Investors, and Founders are welcome to attend this event.
Itinerary (subject to change):
5:30 PM - 6:00 PM: Registration and networking
6:00 PM - 6:45 PM: Welcome and introductions
Murat Wahab, Director of SFAsia
Won Daniel Sung, Manager IT Marketing Dept. (KOTRA)
David Kaufman, Director of Global Strategies, Nixon Peabody, LLP
6:45 PM - 7:15 PM: David Kaufman, (Moderator) for the Pitching Event
7:15 PM - 8:30 PM: Mixer/Networking.
8:30 PM: Program End
Meet The Judges:
Moderator:
David Kaufman, Director of Global Strategies at Nixon Peabody, LLP
Meet The Five Companies That Will Be Pitching:
Artifriends (SASEUL Baas is developed to provide blockhain technology on evert cloud. Users can easily setup their own blockchain mainnet through SASEUL BaaS - www.Artifriends.com )
YouVR (3i) ( (3i INSITE make site survey easy with 3i INSITE, a streamlined documentation, communication and supervision solution for Facility Management - www.3i.ai )
SketchOn (Prinker) (Prinker is comprehensive temporary tatoo solution that uses cosmetic grade ink to apply a custom designs on your skin in seconds - www. sketchon.me)
GoQBA Technology Corp. (The WEKare platform aimed towards placing a high-resolution camera/speaker device in the home. Using the device , along with their application , allows for early detection of dementia and vertigo (from visual data). They also provide a concierge and conversation service to seniors - www.wekare.net).
Petpuls ( Pet dogs emotion recognition is a wearable , emotion recognition technology that can analyze the sound pets make in real-time and provides the emotional status of the pet to the user - www.petpuls.net)
Other Exciting Companies:
Olive Union (Smart hearing aid affordable by anyone, Seal Hearing test and management by Smartphone - www.oliveunion.com)
QueeyPie ( End-to-end solution for data visualization and data analysis - www.chequer.io)
Purespace (Provide a device that help extend the shelf-life of persishables and to improve food safety by decomposing and microorganisms. It is also possible to track supply chain data from sensors - www.purespace.io)
WellsCare.co.,ltd (A compact wearable cold laser home-healthcare device for pain relief on the go - www. wellscare.net)
Orfeo Soundworks ( One and Only AI asistant earphone - www. orfeosound.com)
SOS Lab Co., Ltd ( 3D Hybrid LiDAR - www.soslab.co/en/products-en/)
ZConverter ( Cloud migration Saas help enterprises make the cloud migration simple and easy - www. zconverter.com)
BCDenc Co., Ltd. (Engaged in manufacturing specialty drones and Virtual Reality contents. Their mission is to serve the world with their drones and VR contents in upcoming 5th generation network expansion - www. bcdworks.com)
CatackH ( Recyle Carbon Fiber and its application products - www.catack-h.com)
Wisenschool Co.,Ltd (AI Language Learning Platform - www. talkingstar.co.kr)
Enterphin ( skiiiD is the efficient firmware development engine - www. skiiid.io)
Melixir Vegan Skincare (Vegan skincare brand. They make cosmetics from plants. 100% vegan, hypoallergenic and free of animal ingredients www.melixir.co)
SEOHYUNLIFE ( Fine dust signal lamp showing air pollution condition intuitively)
Virtual Lab (Web-based simulation platform (Saas) for materials simulation - www.virtuallab.co.kr)
Miragesoft (Offers the most realistic and relaxing experience on stadalone VR devices. Release on Oculus Quest and Oculus Go. top selling /August pick of the month - www.realvrfishing)
Kinetic Lab (Mobile K-Pop Dance game using Smart Band - www.kineticlab.co.kr)
Organizer:
SFAsia (an initiative of GlobalSF) is a not-for-profit organization headquartered in San Francisco. We are the international economic development arm of the City of San Francisco's Office of Economic and Workforce Development (OEWD) focused on Asia (outside of China). We also partner with the San Francisco Small Business Development Center (SBDC).
Our duties include facilitating bilateral trade between the San Francisco Bay Area and primarily Asian countries. We aspire ourselves to create a welcoming environment for all established Asian companies to locate, invest, and grow in the San Francisco Bay Area. We also help domestic companies expand in Asia as well. In short, SFAsia collectively brings together critical parties in the public and private sectors to spur economic growth, create jobs, innovation, entrepreneurship, inclusion, and to build companies of the future. Though our mission and goals far exceed our expectations.

Co-Host:
KOTRA is a state-funded trade and investment promotion organization operated by the Government of South Korea. KOTRA was established in 1962 as a national trade promotion organization.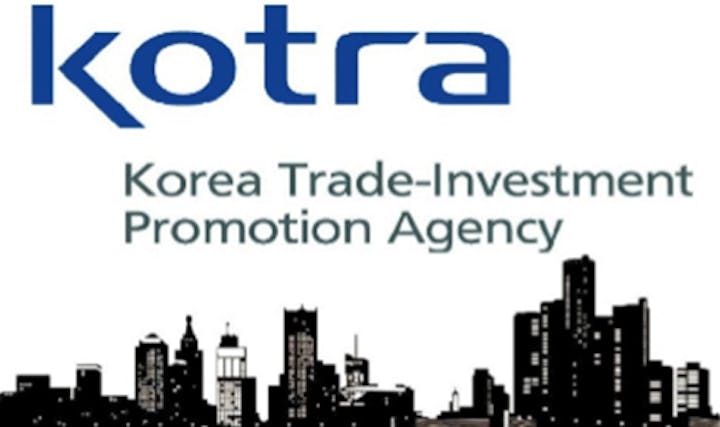 Sponsored By:
Nixon Peabody, LLP is a Global 100 law firms, with more than 700 attorneys collaborating across practice areas in cities across the U.S., Europe, and Asia.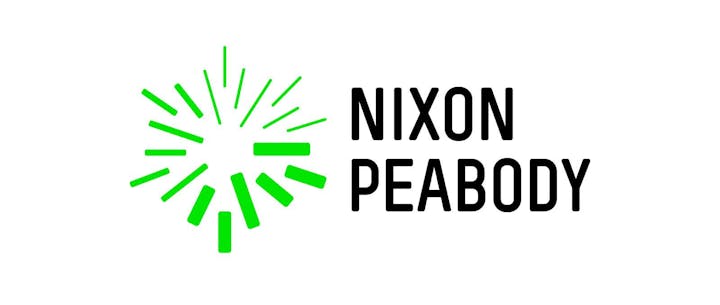 In Partnership With:
The City and County of San Francisco:
The Office of Economic and Workforce Development (OEWD) supports San Francisco's ongoing economic vitality by strengthening its neighborhoods, businesses, commercial corridors and workforce.