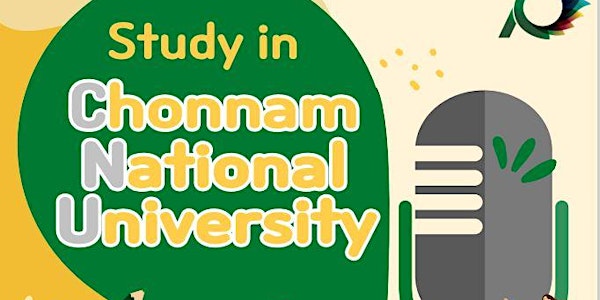 Korea Chonnam National University Sharing Talk X KLH JB [Online & Onsite]
An admission sharing talk conducted by KLH JB & Korea Chonnam National University. Undergraduate & graduate programs available.
When and where
Location
Korean Language House Johor Bahru Jalan Austin Heights 3 #69-02 Johor Bahru, Johor 81100 Malaysia
About this event
[CAN CHOOSE ONLINE / PHYSICAL TALK]
Do you have a dream to study in Korea?
Here is your chance!
The representative of Korea Chonnam National University will be here to share on the information that you need to know to get enrolled!
The sharing talk will be held in KLH JB Mount Austin centre and we will hold a live online session at the same time. So you may join in either by attending to our centre or you may attend online session if you are staying out of Johor Bahru area❗
-
On that day, the sharing talk will features:
📌 Chonnam University's Introduction
📌 Scholarships
📌 Enrollment Information
📌Q & A Session
📌Lucky Draw Session
-
If you would like to know more about Korean Language courses that will prepare you for the enrollment, KLH JB's course consultant will be gladly to assist you on that too!
Korean Language House Johor Bahru courses available:
📌 Weekly Regular Program
📌 Intensive Korean Language Program (100% Guaranteed on Obtaining TOPIK Level*)
📌 Home Learning Kits
*Terms & Conditions applied.
-
The admission is FREE❗