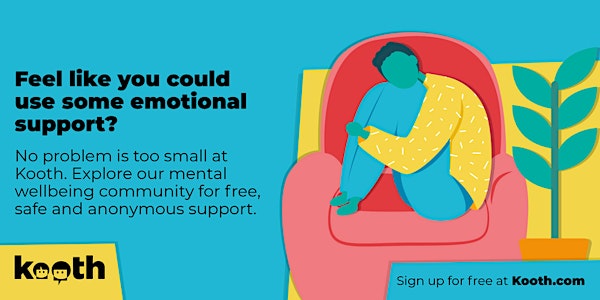 Kooth Webinar for Parents (Results Day)
A Kooth webinar exploring how Kooth can support the mental wellbeing of young people following GCSE or A Level results day.
About this event
Kooth is a free, safe and anonymous site that offers free mental health and wellbeing support young people across the North. We are staffed by our fully trained and qualified counselling team who are available until 10pm each night, 365 days per year.
At Kooth we feature self help tools on our site including online journaling and mindfulness techniques. We also have a community space on our Kooth magazine and discussion boards where young people can give and receive advice and support from others their age.
This session is for parents and carers of young people who may have been a little disappointed this results day, and are looking to support the mental health and wellbeing of their children.
What you will learn from the session:
-how each support feature of the website works
-how young people benefit from the service
-how we safeguard at risk young people
We will give a live demo of the website and respond to any questions.