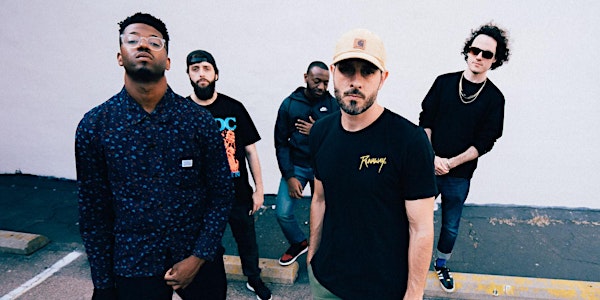 Kooley High: David Thompson 10 Year Anniversary Show
The Pour House Music Hall & Record Shop
Location
The Pour House Music Hall & Record Shop
224 S Blount St
Raleigh, NC 27601
About this event
KOOLEY HIGH:
Since their inception Kooley High has released a consistent, quality body of work, despite the ever changing tide in Hip Hop. The five-member outfit consists of 2 emcees (Charlie Smarts & Tab-One) 2 producers (Sinopsis & Foolery) and DJ Ill Digitz. This North Carolina based collective has several acclaimed releases, along with the opportunity to craft their 2018 album, Never Come Down, with 9th Wonder at the helm as Executive Producer.
This year they are celebrating the 10 Year Anniversary of their sophomore album 'David Thompson'. With over 4 million streams and anthems such as "Dear Raleigh" and "Days Passed Me By", David Thompson solidified Kooley's status amongst their peers. Their reach has extended from local acclaim to a wordwide audience. Join us for a night of celebration at the Pour House!
"Stunning North Carolina Hip Hop group makes grand, thumping tracks from sliced-up soul and shards of R&B. It's like every song should be released on 45"
-Rollingstone