Description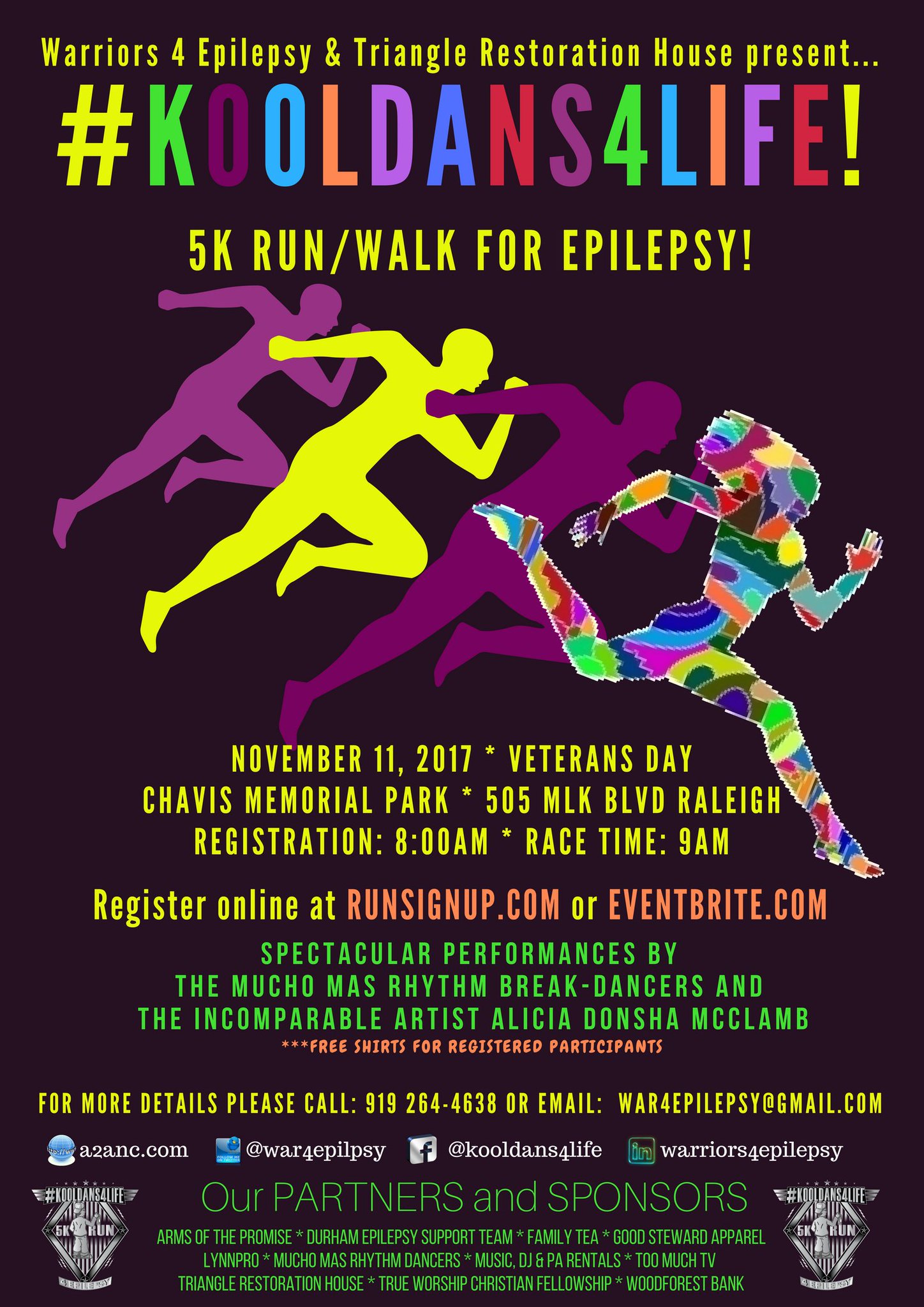 Put on your running shoes and get ready to pound the pavement as The Warriors 4 Epilepsy in conjunction with Triangle Restoration House proudly present the 2017 Kool Dans 4 Life 5K Run for Epilepsy!
Run or walk alongside a Veteran as we celebrate National Epilepsy Awareness Month and Veterans Day.
The lovely and incomparable Alicia Donsha McClamb will wow the attendees with her powerful vocal cords.
Get ready to be entertained by the Mucho Rhythm Break-Dancers who will put on a memorable and spectacular performance!
Registration is $15 and can be done online at: A2ANC.com or by clicking this link.
Registration begins at 8:00am and the event begins at 9am.
We are also seeking volunteers.
*All paying registrants and donors will receive a t shirt.
A portion of the proceeds will go to the SUDEP Institute of the Epilepsy Foundation and to also help fund this event.
Please help us to spread awareness of a disorder that affects 65 million worldwide; over 3 million in the U.S. and over 80,000 in North Carolina.
For more information, please email: War4Epilepsy@gmail.com or call 919 264-4638.
#EducateEradicateEmpowerAndEmbranceEPILEPSY!
#KoolDans4Life
Date and Time
Location
John Chavis Memorial Park
505 Martin Luther King Junior Boulevard
Raleigh, NC 27601
Refund Policy